888Poker Joins 888Casino and 888Sport in Regulated Italian Market
Online gambling giant 888 is now fully active in the Italian market. Earlier today, the Italian version of 888Poker went live to join 888Casino and 888Sport in Italy. The move means 888 Holdings is now fully active in Italy with licenses to operate in all three of its main online verticals: poker, casino and sports betting.
Real money tables are now active at 888Poker.it. The Italian poker market is still ring-fenced according to existing gaming laws, which means players may only play alongside other Italians. However, Italy signed a four-way agreement with Spain, France and Portugal last year that will have all four countries begin sharing liquidity and allowing players from all four countries to play with one another.
France and Spain recently announced that the first shared tables between those two countries are set to go live within the next few weeks. Although Italy is expected to join the party eventually, delays on the domestic front make the timeline for that happening uncertain.
In any case, 888Poker will be in a strong position once Italy does finally begin permitting cross-border poker tables. 888Poker is already active in Spain at 888Poker.es and has considerable market share there already. Once Italy does join the liquidity-sharing action, 888 will be ready launch shared games between Italy and Spain in short order.
If 888 can get off to a strong start in Italy (which is likely given 888's sizable marketing budget and existing casino/sports operations in Italy), the Italian version of 888Poker will pair nicely with the Spanish version. A large player base on both sides will also serve to make 888 more attractive to players and further fuel growth.
A report from CalvinAyre.com confirms 888Poker will indeed be looking to get off to a quick start in Italy. According to the report, 888 is going live "with an array of welcome bonuses and a new marketing campaign."
That marketing campaign will reportedly include a major push in Italian media (including print and television) as well as a deal with the World Series of Poker that will send 888Poker.it players to the WSOP. 888's prior experience in Italy via its casino and sports betting products will serve 888Poker well in that regard.
So far, 2018 is shaping up to be a better year for 888 as the company seeks to move on from regulatory issues back in the UK. In August, the UK Gambling Commission levied a record-setting £7.8 million fine for failing to prevent known problem gamblers from accessing its services.
More recently, 888 Holdings issued a trading update stating the company was still set to meet 2017 expectations despite increased regulatory focus back in the UK and its decision to exit Australia, Poland and several other markets.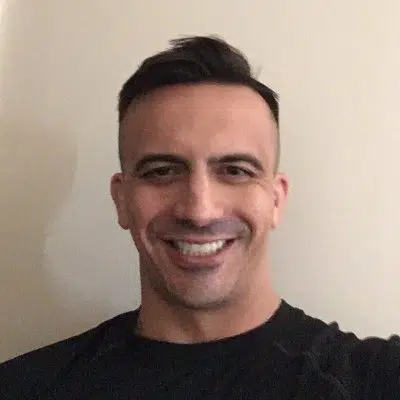 Wes Burns has more than a decade's worth of experience as a writer, researcher, and analyst in the legal online betting industry and is co-founder of OnlineBettingSites.com. Wes approaches his work from the viewpoint of players.