Watching Live Streaming Sports At Bookmakers
With hundreds of sites on the internet these days all offering live streams from sports around the world, it begs the question, why should I use bookmakers for live streaming? This article will hopefully shed some light as to the positives of using a bookmaker for your live sports streaming rather than other platforms currently available online.
Is Live Streaming Sports Legal?
Each bookmaker will be showing sports that they have either got the rights too or have been allowed legally by the broadcasters to host the live stream. There is no way a multi million pound corporation, such as an online bookmaker, would ever run the risk of showing streams of sports which could jeopardise their reputation both legally and ethically.
Streams coming from third party sites are uploaded and streamed at their own risk. Whilst we don't have any hard facts to give you on this, we would estimate that massive percentage of the streams from sites such as Justin.TV and Live-footy.org are being hosted illegally in some shape or form. This not only puts the websites at risk, but also you, the viewer, as advancements in technology will easily allow federal governments to track who have illegally been viewing these streams.
Are Live Streams At Bookmakers High Quality?
When it comes to watching your favourite sport, it's all about a quality feed. A pixelated, poor quality stream will make it almost impossible to clearly view the sport, especially sports such as football, ice hockey and tennis where the object balls are extremely small even to start. As each stream gets passed through friends and family, then again linked on a social network somewhere potentially reaching tens of thousands of people, the stream will be so diluted in terms of quality, that viewing will become unpleasant at best.
Live streaming bookmakers will have dedicated servers to handle to demands of traffic those live sports streams will inevitably incur. This will inevitably result in next to no negative affects to the quality of stream whatsoever. The fact that most streams will be free anyway surely makes the decision a no brainer.
Betting And Watching Sports Live Go Hand In Hand
The modern day punter is increasingly making more bets on the live in-play markets than ever before. For these bets to become successful it's almost essential that they can have live access to the game in order to react to changes in the market. Your live streaming platform via your bookmaker will allow you to seamlessly make bets whilst keeping an eye of every possible action throughout the game.
Avoid Viruses and Malware
Viruses and malware are factors that everyone fights in some way every time they come online. Whilst run of the mill viruses that try to attack our computers are generally pretty easy to combat with most anti-virus/malware software these days, there are still a host of attacks that make our computers very susceptible to incoming threats.
With most live streaming channels you will be asked to either download an add-on or update an extension to your browser in order to view it. In contrary to this, betting sites with live streaming will more often than not, not require you to download anything. The only update you may need to make is to the latest version of Java or Flash player, but these pieces of software are some of the safest, most reputable and most reliable web based extensions on the internet. Basically, using your bookmaker will massively reduce your risk to serious incoming attacks to your computer, which could become extremely expensive to fix.
Live Streaming Is Usually Ad Free
We all know how frustrating it can be browsing any site when a host of ads suddenly appear on your screen that you either don't want or simply can't get rid of, forcing us off the site. Well, the last thing a bookmaker wants to do is give you any reason to leave their site, quite the opposite, in fact.
Streaming via your bookmaker will have no adds, no pop-up's and no hassle. They have you in their site already; they don't need to keep advertising the fact to you.
Bookmakers Stream Live Sports Free Of Charge
The majority of online bookmakers with live streaming allow punters active sportsbook accounts to use their streaming services. A host of sports can be viewed totally for free without having to pay any heavy subscription costs, registration fees or even one off payments to enjoy their services.
One thing you may have to do on some sites is place a bet on a certain match to then have your viewing rights for that match enabled. This is more often the case with horse racing as many bookmakers actually use the services of major satellite racing channels rather than their own coverage. But, if you had planned to bet on that specific race anyway, then you will still be getting their services for free.
Watch Sports You Didn't Know You Were Interested In
If you look on the majority of sports terrestrial and satellite channels the sports that are on there will be pretty mainstream. Football, cricket, rugby, golf, American football, baseball, basketball, you know, the usual suspects of the sporting world. But as these sports are covered in depth via your TV, it leaves a gap in the market for bookmakers to then seal the licenses to show lesser sports on their website. Anything from handball, volleyball, snooker, table tennis, darts, badminton, water polo and so many more are shown via major online bookmaker's streams.
The bookmakers aren't shooting for viewing figures from the streaming services. Granted they want it to pull punters in but in all honesty it's more an added feature that punters will want rather than a specialist service that they are promoting on its own.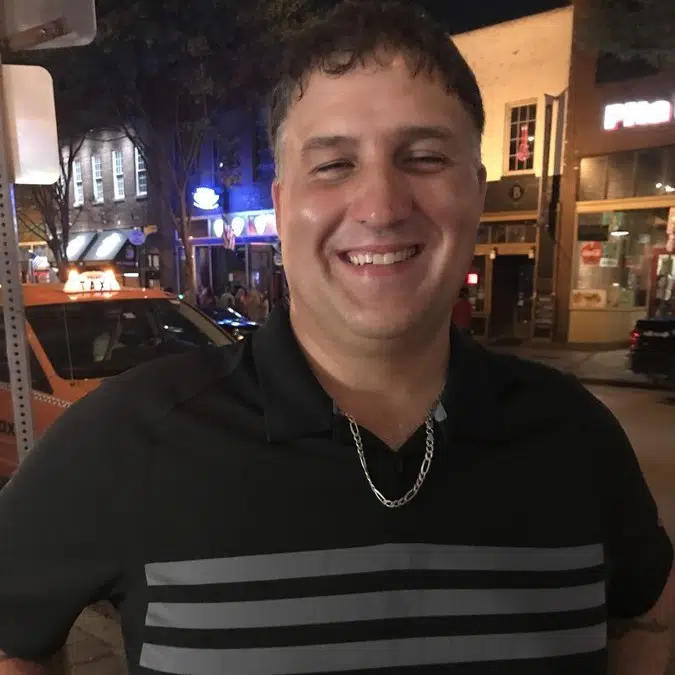 Mike Murphy is the founder of OnlineBettingSites.com and has over 10 years of experience in the legal online betting industry. A regular attendee of industry trade shows and conferences, Mike is a strong proponent of regulated markets and responsible gambling policies.