This post is a compilation of baseball betting tips, designed to help you have the best chances of success when wagering on MLB games.
Watch MLB Trade Deadlines
Late season play in Major League Baseball is always incredibly interesting.
There are almost always some major moves, as well as a ton of drama surrounding potential moves as well. The MLB's trade deadline comes to a close, and this means that teams are pretty much set on what their rosters are going to be looking like moving forward towards the later parts of the season, and into the postseason as well. Many teams make moves to help bumped up their baseball betting odds a good bit and made them serious contenders, while other teams really just threw in the towel and are now in complete rebuilding mode through this year.
Today though, we are going to take a look at how the trade deadline moves are going to affect betting moving forward. This not only includes betting on teams to win the World Series, but also on what types of bets that you can look for that actually relate directly to players who were traded (such as starting pitchers). Let's get right into this and make some money betting on the MLB moving forward!
First Start for Pitchers on New Team
Obviously one of the biggest moves that you'll find teams making during the postseason is acquiring a game changing pitcher for their postseason push. Whether it's a young pitcher with a ton of talent, or a veteran pitcher who has a few solid years left in him, teams who are looking at getting into the postseason and have a serious shot at doing so, are going to target these types of pitchers to bolster up their pitching staff. With that being said, betting on these pitchers in their first starts can be tough. Often times though, it can be a great spot to get some good odds from an online betting site on a pitcher who is excellent, but people are curious about what to expect.
Obviously you don't want to simply bet on a pitcher just because it's their first start and you think that they are going to show up in a big way, but if you can get a few betting angles on this pitcher in their match-up, then it could potentially be a great bet to make.
NOT Letting a Field Player Sway Your Bet
While the addition of a big named field player could definitely help a team out throughout the remainder of the season, and even potentially give them that boost towards a late postseason run, that doesn't mean that you should sell all-in on their first start! One player in baseball typically isn't going to sway a team towards a win, unless they have an epic game. This simply doesn't happen incredibly often, so you really shouldn't let that one trade for a single field player make you decide to bet on a team without doing a good amount of research on the game and looking at many different sports betting angles as well.
Tips For Betting On The MVP
In all major sports out there, there's a good chance that an online sports betting site is going to allow you to bet on who you think will end up winning the Most Valuable Player award. Today though, we are going to take a look at some tips and strategy behind betting on the Major League Baseball MVP award, and explain not only what you should look for preseason, but also during the season when that race begins to heat up.
Don't Sweat Last Year's MVP
It's not to say that the MVP from last year in either the American League or National League is simply going to fall off of the face of the earth, but you can bet that there is a VERY good chance that this player doesn't stay in the race for very long for the MVP award. Whether it is just a slight decline off of an impressive year, or the fact that other teams are simply doing everything that they can in order to keep that player from hurting them, it's a safe bet to avoid betting on this player to repeat in the following year.
Preseason Betting on the MVP
First off, look for a player who has something to prove.  Whether it is a player with a chip on their shoulder, or someone who is playing for a contract in an upcoming season.  If you can find this type of angle on an extremely talented player, then there's a good chance that you could be getting a player with some good odds, and one who has a reason to go out and win the award.  Also, when looking at the preseason betting options for an MLB MVP hopeful, look for a player who is on a team with a chance to contend, or at least make a run towards the postseason.  You can bet that it looks very good for a player having a strong year if he's leading his team into the playoffs and towards that potential World Series run.
Mid-Season MVP Betting
Obviously there are a ton of potential stats that you can look at for an MVP contender. Most importantly though, if there is someone who is simply dominating the field in almost every way, don't find a reason to bet against them. Simply looking for angles to bet on underdogs is the fastest way to lose some money, and it's just not your best idea. If it's a toss-up between a few players, look at players who have a chance at being in the postseason, and also players who are the most consistent. If a streaky player falls off at the wrong time then it can mean trouble for their MVP hopes. It's never easy choosing between a group of 2-3 players mid-season to win the MVP award for their conference, but if you take your time and check the stats then you could definitely get an excellent bet down at this point.
Pay Attention To Traveling Teams
You'll find that the bulk of baseball games that are played occur at night for most teams, with a few day games falling here and there in-between. While teams are constantly traveling after road trips and heading to the next city, there is actually a great betting tip that you should follow in order to get some profitable bet downs on specific teams. The baseball betting rule that we are talking about here is that if a team plays a night game, and then has to travel across two time zones, you'll find that they often come out a bit dull and don't show up to the full of their potential. This obviously is a rule that won't pop up every night, but it's something that can help you get a great betting angle and is easy to check into as well.
Today we are going to take a look at exactly what makes this betting angle profitable, and why these teams tend to come up with efforts that aren't something to get too excited about most of the time.
Hangover From Time Change
This one may seem a bit obvious, but it's the biggest reason why you should look out for a team to come out lackadaisical after traveling across two time zones. They are not only traveling and having to play the next night, but they are also dealing with that tough time change which can you leave your body a bit messed up and tired from a long flight. Also, most of the players have just played a game and are probably already tired from that and are nursing sore arms, legs, and any other injuries that they could potentially have at that time.
Flying Overnight to Play
The flight itself is never fun when you have to travel right after a tough baseball game. Imagine that the game comes to an end at about 9:30 pm or 10:00 pm that night, and you have to head directly to get onto a flight to go to your next game in a new city that is two time zones away. This is obviously wearing on you and makes a great sports betting angle that many people may overlook. On top of that, you may not actually be able to get the treatment or ice bath that you need to get your body for that next game, so you could wake up feeling a whole different type of exhaustion.
Baseball has so many games because, well, to be honest, the toll that it takes on players who are playing in the field and such isn't as much as the toll that it takes on football or basketball players who are constantly getting hit. It does take a major toll on pitchers though, and probably one of the tougher parts of baseball is that there are so many games throughout the season which means that there is a ton of traveling as well. Don't underestimate how tough all of the traveling can be, because if you do then you are missing a great angle to take advantage of!
Pre Season Betting Isn't Usually Worth It
When it comes to Major League Baseball betting, there are a few things that I've noticed about it to this point, but one of the key things that seem to always stand out is that we should NEVER worry too much about the early season action and how it goes. Have you ever noticed that when the MLB season begins, there is always talk about how one of those teams who were at the bottom of the standings the year before might have "turned it around" and is sitting atop their division at that point? Well, how often do we find that this really seems to hold? Personally, I've found that it almost never holds, because the teams like the Baltimore Orioles and Toronto Blue Jays typically just don't have the firepower (or the bankroll) to keep up with the teams like the New York Yankees and the Boston Red Sox.
There are obviously quite a few things that you have the option to pay attention to early on in the season, ranging from wins and losses of teams, to how well specific players or hitting, or even how bad a specific player is hitting. Regardless though, none of this really matters honestly. There are 162 baseball games in a season, meaning that every team and every player has plenty of time to turn it all around, and you can bet that the best of the teams out there and the best players out there will definitely get the job turned around before it's too late.
That means that just because the Yankees start out at 1-5 or something, it's more likely than not that they are going to be serious contenders, at least for a playoff spot, at the end of the season. Talent always trumps in these situations, and if you are expecting to see a team like the Yankees at the bottom of the standings at the All-Star break or at the end of the season, then you need to do some re-evaluating of your betting strategies!
Unfortunately for all of our fans of the teams who consistently finish at the bottom of the standings, unless you have one heck of an offseason, you are most likely going to be in for a long season. Baseball can be a tough sport to bet on, but if you find yourself looking to bet on one of these underdog teams early in the season to get the job done and win their division or even win the World Series, then you better have one heck of an angle for doing so, or at least have a reason to think that they can continue their hot start on until the games really start to matter late in that long season!
Major League Baseball is a great betting season, and one that goes for a while, so just make sure that you are making smart bets night in and night out, and this includes your futures betting as well!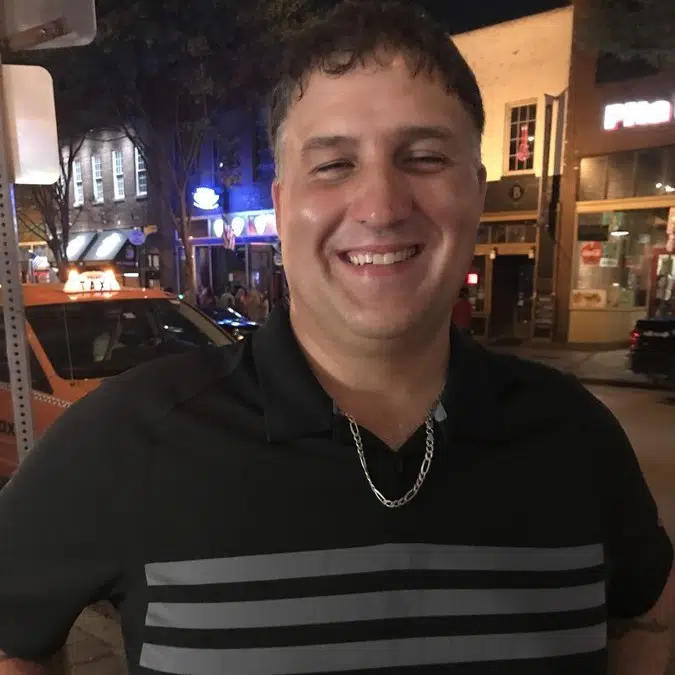 Mike Murphy is the founder of OnlineBettingSites.com and has over 10 years of experience in the legal online betting industry. A regular attendee of industry trade shows and conferences, Mike is a strong proponent of regulated markets and responsible gambling policies.