Australia Tightens the Screws on Unlicensed Betting Sites

An amendment to the Interactive Gambling Act 2001 introduced into the House of Representatives this past November looks likelier by the day to become law in 2017. If the proposal is successfully implemented in Australia, it will do much to clamp down on unlicensed betting sites and more effectively enforce Australia's gambling laws.
The Interactive Gambling Amendment Bill 2016 is designed to clamp down on both in-play betting and unlicensed betting sites that continue to do business in Australia contrary to local law. Basically, the amendment intends to give existing law the teeth it never had in the first place so the law can actually be enforced.
In-play betting has been a contentious issue in Australia for years with licensed betting sites taking advantage of a legal loophole to get around the prohibition of online in-play betting. The laws that are in place currently were written with the intention of only permitting in-play betting via phone while banning it online.
However, betting sites have been able to use smartphone apps that place an instantaneous internet "phone call" to confirm the bets. From the customers' point of view, it's just pure live betting, but it still technically conforms to the law.
Australian lawmakers have in the past expressed their frustration at the online sports betting industry's use of this legal loophole to contravene the "spirit" of the law. Although they were told to knock it off, betting sites continued to offer in-play betting with the help of smartphone apps.
It is almost as if the major Australian betting sites have been daring lawmakers to take action. And if that wasn't enough, a large number of foreign gambling sites have been offering their services to Australians for years with zero legal repercussions. These issues together have finally prompted a response from the government.
Minister for Human Services Alan Tudge introduced the Interactive Gambling Amendment Bill 2016 back in November in an attempt to get the industry back under control. The bill appears likely to eventually become law and this has prompted at least two gaming sites (Vera&John and 888 Poker) to exit the Australian market in recent weeks. More operators will likely follow suit this year.
Interactive Gambling Amendment Bill 2016
The Interactive Gambling Amendment Bill appears to have three primary objectives:
Prohibit in-play betting over the internet
Pressure unlicensed betting sites to either obtain a license or exit the Australian market
Prohibit the advertising of unlicensed betting sites and unauthorized forms of gambling
The bill aims to tighten the laws governing in-play betting and plug the legal loophole Australian betting sites have been using to get around the law. The measure also seeks to clarify the legality of forms of gambling that have not been expressly authorized.
If a form of gambling has not been expressly authorized by the government, then it is considered illegal. Online poker and casino games, for example, will be impacted by this new law. Foreign gambling sites that offer these services will now be offering a service that is unquestionably illegal.
Furthermore, the amendment will strengthen penalties for betting sites that continue to operate contrary to Australian law. Companies and individuals who continue to offer unlicensed or unauthorized gambling services to Australians will now face stricter civil and criminal penalties, including daily fines for violations that run into the millions of dollars. The amendment does not target players, but it will put more pressure on operators.
The amendment also seeks to grant the Australian Communications and Media Authority (ACMA) the power to notify the Department of Immigration and Border Protection of individuals who are involved with gambling sites that run contrary to the law in order to restrict those peoples' movement.
The ACMA will also be able to provide the details of operators who continue to break Australian law to foreign regulators. This will further put pressure on foreign gambling sites to comply with Australian law. For example, if a site licensed by the UK Gambling Commission is found to be providing online gambling in Australia without a license, the ACMA will be able to pass that information on to the UK Gambling Commission and possibly put that operators' UK license at risk.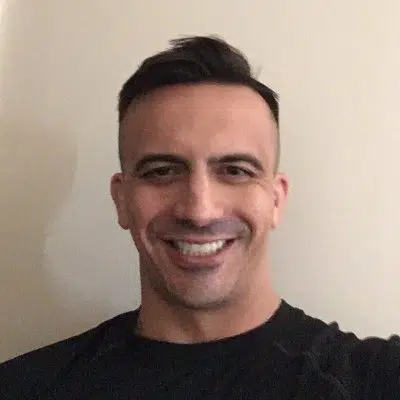 Wes Burns has more than a decade's worth of experience as a writer, researcher, and analyst in the legal online betting industry and is co-founder of OnlineBettingSites.com. Wes approaches his work from the viewpoint of players.