Australia Credit Betting Banned

In four months, online bookmakers licensed in Australia will have to do away with credit betting entirely. Reforms included in the Interactive Gambling Amendment Act regarding credit betting are set to take effect on 17 February 2018. From that point on, betting sites licensed in Australia will no longer be able to offer "deferred settlement betting."
The Interactive Gambling Amendment Bill passed Parliament in August and the first reforms went into effect the following month. Some of the key measures in the bill include putting an end to online in-play betting, strengthening measures against unlicensed gambling sites continuing to operate in Australia and prohibiting the advertising of unlicensed operators in Australia.
As the amendments were being crafted, lawmakers added a provision against credit betting and scheduled them to take effect in February of 2018. Human Services Minister Alan Tudge was largely responsible for the push to ban betting on credit. His crusade began in 2011 after a desperate gambler came into his office and told him a story of going bankrupt after going $80,000 in debt to a local bookmaker.
According to Tudge, an unemployed man came to his office in March of 2011. The man said that local operator Sportsbet.com.au granted him $80,000 in credit. The man subsequently lost it all within a week and then took him to court to recover the losses. The man went bankrupt and nearly lost the house he shared with his mother.
Tudge has campaigned to put an end to the practice ever since and often refers to that story when explaining why he is so against credit betting.
Other stories related to betting on credit have also tarnished the idea among lawmakers and the general public. A News.com.au story in 2015 reported that William Hill Australia had been calling customers to inform them that they could receive up to $1,000 in credit to bet with online.
The story explained that after William Hill purchased Sportingbet, Centrebet and Tom Waterhouse, the company began calling former Sportingbet customers and letting them know they could receive credit lines of up to $1,000 as long as they paid back all debts within a specified period of time.
Reports such as this one did the industry no favours if they hoped to continue extending credit to customers. The idea of a bookmaker calling customers out of the blue and enticing them to go into debt just to gamble online comes across as irresponsible at the very least.
Betting on Credit in Australia
The practice of credit betting has been a standard practice among bookmakers licensed in Australia for years now. In short, credit betting allows customers to place bets without already having money in their account. Every week or so, the gambler is required to repay any amount lost.
For example, if a customer is granted $1,000 in credit, that customer can then place up to $1,000 worth of wagers despite not actually having the money on hand at the time. If that customer gambles and loses $500, the bookmaker will then call on the customer to pay back the $500 after some predetermined amount of time has passed.
Where betting on credit can take an ugly turn is when gamblers are unable to pay back the debt they have accrued with a bookmaker. Online bookmakers reserve the right to automatically debit a credit card if the debt has not been paid in time. If that doesn't work, bookmakers can proceed with debt collections measures or even take customers to court to recur the debt – and this is where those frightening stories of gamblers losing their houses emerge.
Not surprisingly, credit betting has been a contentious issue among lawmakers who see it as an even easier way to get in trouble placing bets. The very people who should not be betting (those without cash money to lose) are the ones who are specifically targeted by this practice. It is also a particularly troublesome service for problem gamblers.
Will the prohibition be effective?
Only time will tell for sure if the prohibition on credit betting will be effective as far as healthy gambling habits go. Some have argued that nothing is stopping gamblers from simply applying for a credit card or loan through some other source and then using that money to gamble online. If the betting sites won't extend credit, what's to stop someone from signing up for a new credit card to play online?
That may be true, but my gut feeling is this probably will help stop some people from getting into trouble. There is no hard line between healthy gambling and problem gambling – it's more of a spectrum. If a person is starting to head down the path to problem gambling, the easy availability of credit from their own bookmaker may be just enough to push them past the point where it's a manageable activity.
Nothing will stop someone adamant on getting a loan to bet online, but this prohibition will at least add another step to the process. Forcing someone to go out and find a new source of credit may be just enough to give that person time to reconsider.
Imagine running out of money in your online betting account only to have your bookmaker choose at that moment to remind you that more gambling is just a credit application form away. It would be a tempting offer versus going out and searching for a new source of credit from someone else.
On a side note, the phrase "betting on credit" is a particularly insidious misnomer. The use of the word "credit" sounds like something good – we're happy when we check our bank accounts and see we have been "credited" with something. But when it comes to gambling, the phrase takes on a completely opposite meaning. "Going into debt to gamble" would be more appropriate.
The end of betting on credit will undoubtedly hit some bookmakers. Hard numbers will come out later, but William Hill Australia reportedly earns 30% of its net revenue and 25% of its net profit from credit betting alone.
The hit to online bookmakers may end up being significant, but this one measure alone will not put them out of business. William Hill and other betting sites operate around the world in markets where credit betting is not allowed and do just fine.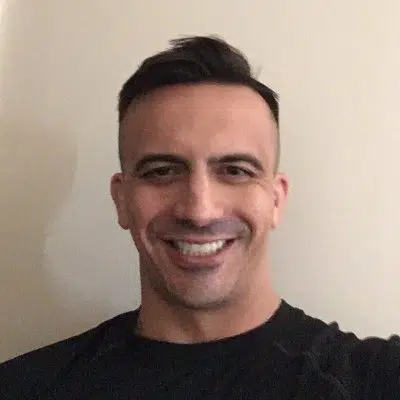 Wes Burns has more than a decade's worth of experience as a writer, researcher, and analyst in the legal online betting industry and is co-founder of OnlineBettingSites.com. Wes approaches his work from the viewpoint of players.