Australia May Issue Temporary Live Betting Ban

The ongoing debate as to the legality of in-play betting in Australia could be settled once and for all, but only after the upcoming federal elections come to a conclusion. Local media is reporting that lawmakers are likely to implement a temporary ban on in-play betting as offered by online bookmakers and then issue a firm ruling after the next round of elections.
Online in-play betting is already prohibited under Australian law, but bookmakers such as William Hill use a legal loophole in order to offer in-play wagers. Currently, the law prohibits the placing of wagers while games are in progress unless punters phone in their wagers. Online bookmakers sidestep the prohibition by allowing punters to press a button to place a VoIP (voice over internet protocol) phone call in the background to meet the letter of the law.
The use of this legal loophole has been hotly contested by domestic bookmakers and other anti-gambling groups, but so far the government has refused to tackle the issue. The Australian is reporting that the government plans to make a ruling after elections and once additional steps have been taken to block unlicensed offshore betting sites that continue to target the Australian market.
Meanwhile, licensed offshore bookmakers have been pushing for the government to legalize in-play betting. These betting sites anticipate a major boost in annual revenues if their customers are able to place live wagers during sporting events without the hassle of placing VoIP calls. Even if a temporary ban is enforced, they hope to see a favourable ruling once the elections have been decided.
That same report from The Australian also notes that the government plans a three-stage approach to strengthening and clarifying its gaming laws. First, they plan to implement additional consumer protections. After that, they will take new measures to combat unlicensed bookmakers that continue to accept Australian customers. Once those two issues have been settled, the government will then make a final ruling on in-play wagering.
Step one of the plan is expected to consist of a national framework with all states on board to issue uniform regulations designed to protect the customers of licensed betting sites. Additionally, all licensed bookmakers would be required to develop self-exclusion programs for problem gamblers.
Step two of the plan is rumoured to involve amending the Interactive Gambling Act (IGA) to definitively criminalize offshore bookmakers that operate in the Australian market without licenses. The Australian Media and Communications Authority could be given new powers to enforce any amendments. If you don't mind a little speculation, these new powers could involve blocking financial transactions to and from unlicensed bookmakers and ordering local internet service providers to block access to certain betting websites.
None of this is yet set in stone, but the reports make sense given the much-publicised debate surrounding the issues of live betting and offshore bookmaking. We don't know for sure what will happen in the end, but something will change eventually. Consumers, operators and politicians all agree that the law needs to be clarified. Everyone just has a different opinion as to the best path forward.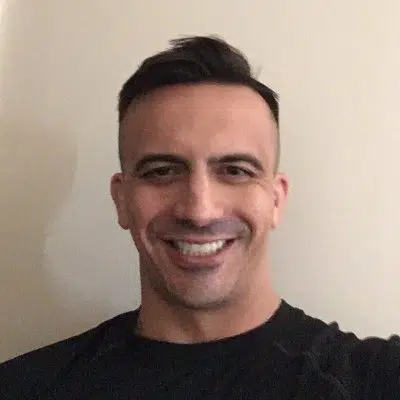 Wes Burns has more than a decade's worth of experience as a writer, researcher, and analyst in the legal online betting industry and is co-founder of OnlineBettingSites.com. Wes approaches his work from the viewpoint of players.