Moneta.ru is a legitimate and reputable deposit method popular among customers in Ukraine and Russia. The company has been processing online payments since 2005 and has working relationships with some of the world's most trusted names in online gaming and commerce. If you need an easy way to fund your betting account, you need look no further than Moneta.
Best Moneta Betting Sites
The simplest way to describe Moneta is "an e-wallet for Ukrainians and Russians." You can load funds to your Moneta account via multiple deposit methods and then use that balance to make payments to online merchants. Our focus here is on online betting, but that's just one part of the Moneta business model. People also use Moneta to buy airline tickets, pay bills, purchase internet service and more.
Your Moneta account can also receive withdrawals from betting sites when you're ready to cash out your winnings. You can log in to your betting site, select "withdraw to Moneta" and then have the funds in your account that same day. From there, it is a simple matter to have Moneta transfer the funds back to your bank account.
Is Betting With Moneta Safe?
Moneta.ru is safe so there are no concerns there. Beyond the fact that it is a reliable way to bet online, Moneta.ru proves useful for players who would rather not use a credit card or who do not want to share their private banking information with every bookmaker they visit. Moneta serves as a middleman that keeps your bank and betting accounts firmly separate.
You may also want to consider going with Moneta.ru if you routinely play at multiple betting sites. Having an e-wallet makes it easier to transfer money to and from various gaming accounts because instead of having to cash out all the way to your bank each time, you can move your bankroll around much more quickly. Plus, I've always found that e-wallets make it easier to keep my gambling bankroll separate from my "life bankroll."
I would not recommend Moneta if you only plan on making one deposit for a few quick wagers. Depositing with Moneta requires you to open an account, then fund it and then transfer that money over to your betting site. If all you want to do is make a single deposit, it is easier to just transfer money directly to your gaming site with a credit or debit card.
Getting Started
You can sign up for an account by visiting Moneta.ru and then clicking on the "registration" link at the top of the page. Just fill out the information page, create a password and then you can log in to load your account with funds.
The next step is to load your Moneta account with funds. You can upload funds via credit card, debit card, Neteller, Qiwi, Yandex, JCB, bank transfer and more. Just choose the one you want and then follow the instructions on the screen to transfer the money to your Moneta wallet. Some of these methods come with exorbitant fees (19% for credit card) while others are free. It will serve you well to see the fees at the bottom of this page so you can upload funds free of charge.
Now all that's left is to move your funds from Moneta to your betting account. This part is easy. Just log in to your gaming account, visit the cashier and select Moneta.ru from the list of deposit options. You will then be asked to confirm the deposit and you're done. Most sites process payments instantly.
Moneta Betting Funding Fees
Gaming sites do not charge any fees for depositing with Moneta, but you may run into fees when you first upload funds to your Moneta account. Below are the fees that Moneta charges for each funding method.
Visa / MasterCard: 19%
PaySpark MasterCard: 4%
Neteller: Free
Qiwi: Free
Yandex: 4.5%
JCB: Free for Monetea but JCB charges 3%
Bank Transfer: Free for Moneta but your bank will charge 1%
Postal Transfer: Free for Moneta but the Russian Post charges 2% (at least 40 rubles)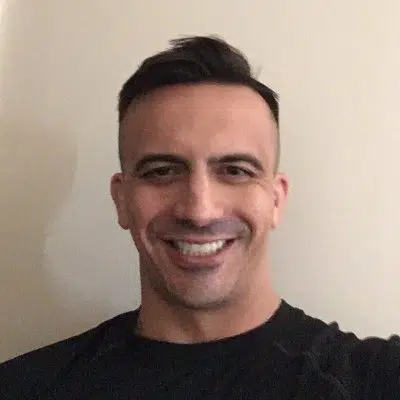 Wes Burns has more than a decade's worth of experience as a writer, researcher, and analyst in the legal online betting industry and is co-founder of OnlineBettingSites.com. Wes approaches his work from the viewpoint of players.