After achieving independence from Soviet rule in 1991, Armenia quickly legalized gambling and introduced the first casinos to the public. Gambling in Armenia has expanded since then and now includes eleven full-fledged casinos and more than a hundred smaller gambling halls.
A limited number of gambling sites in Armenia are licensed to offer their services in the country. The largest of these is the Vivaro Brand which offers online sports betting, poker, and casino games. There are a couple of other smaller Armenian online sports betting sites as well that offer a limited variety of sports bets.
Best Armenian Betting Sites
Below is a list of recommended Armenia betting sites that I put together based on personal experience. The primary reason I prefer these sites over local sites is because they offer significantly better odds on sports and have a higher quality of gambling software. On top of that, their poker rooms have a greater international presence resulting in many more players and open tables.
If you choose to sign up at a local site, you'll be treated well but I prefer international sites because they offer so much more to Armenian gamblers. They compete on the world stage and therefore offer better odds, bigger bonuses and more people to play with. Here are a few that I trust implicitly:
The main thing you should keep in mind when visiting any Armenian betting site is there are no protections for players who visit foreign operators. It is therefore of utmost importance that you only play at sites with reputations for safe games and fair odds. The best way to protect your money and ensure a fair game is to only sign up at sites that are headquartered in countries that do regulate the industry.
Depositing and Withdrawing in Dram
I have not yet found a major international casino site that offers native support of the Armenian dram. This means that if you make a deposit in dram, it will be converted into one of the site's other currencies. Most commonly, this is USD, EUR or GBP.
Credit cards, debit cards and e-wallets (Neteller and Skrill) are the most widely-accepted deposit methods. Some sites also accept Qiwi deposits. If you choose Qiwi, you'll be redirected to the Qiwi website where you can load your funds through the Qiwi Wallet, a credit card, debit card or Pay Later.
Withdrawals are most often processed via a bank wire straight to your bank account. You'll be asked for your banking details and then the money will be credited to your account within 1-3 business days.
Armenian Language
The Armenian language is not supported by any major betting websites. Therefore, I've gone with the next-best option and listed sites that support Russian and English. If you can get by with either of these alternatives during the signup process, you'll find that gambling itself needs no translation.
If you cannot get by with English or Russian, then I would recommend a visit to Vivaro Bet (they also have poker and casino games) or Toto Gaming for sports. Both of these are based out of Armenia and offer native support of the language.
Armenia Gambling Laws
Armenia is open to gambling in all its forms. The government has issued licenses to 11 major casinos and authorizes 103 smaller gambling halls that mostly consist of a few slot machines. The government has been issuing licenses to land-based casinos since 2004 under Decree 1164-N of the "On Gambling and Casinos" law.
Online gambling sites in Armenia seeking a license must submit documentation and pay a fee of AMD 25,000,000 to the state treasury. Anyone interested in organizing gambling but not establishing a full-fledged casino must pay a fee of AMD 5,000,000.
Armenian gambling licenses are issued to casinos indefinitely but there is an annual fee of AMD 25,000,000. In 2011 and 2012, lawmakers responded to growing public concern about problem gambling by passing legislation that would ban all casinos outside of the resort towns of Tsakhkadzor, Jermuk and Sevan. This law upset casino owners for obvious reasons and enactment was subsequently delayed until January 1st, 2014.
Armenian gambling sites are licensed under the law called "On Licensing." Applicants must pay a fee of AMD 100,000,000 (about $244,000 USD) per year. This is significantly more expensive than what is charged by most licensing jurisdictions and probably explains why international online betting sites have so far shied away from obtaining a license.
The Armenian Ministry of Finance oversees the licensing process, collects payments and monitors licensees. In 2010, the Deputy Finance of Ministry announced new regulations designed to make it even more expensive for operators to obtain and retain licenses. In 2014, the National Assembly passed a piece of legislation that strengthened the reporting standards to clamp down on money laundering and terror financing. Cash transactions in the amount of AMD 5,000,000 or greater must now be reported to authorities.
Over the last few years, there has been considerable debate inside Armenia related to the effects of the casino industry. On one side, those concerned about gambling point to the widespread poverty in the country and claim that the casino and lottery industry preys on the most vulnerable. On the other side, there are those who see virtue in individual freedom. This is pretty much what you see in any country with gambling, but the debate has become increasingly intense in Armenia of late.
Thus, the laws have moved back and forth between freeing up the market and clamping down. Local operators have been granted the opportunity to offer their games online but the fees for doing so have increased dramatically. Likewise, we're seeing increasing restrictions on where brick-and-mortar casinos may be located.
Politicians meanwhile walk the fine line between catering to both sides. They seem to enjoy the revenue that comes from gambling licensing fees and have so far opted to increase fees rather than outright ban any form of gambling.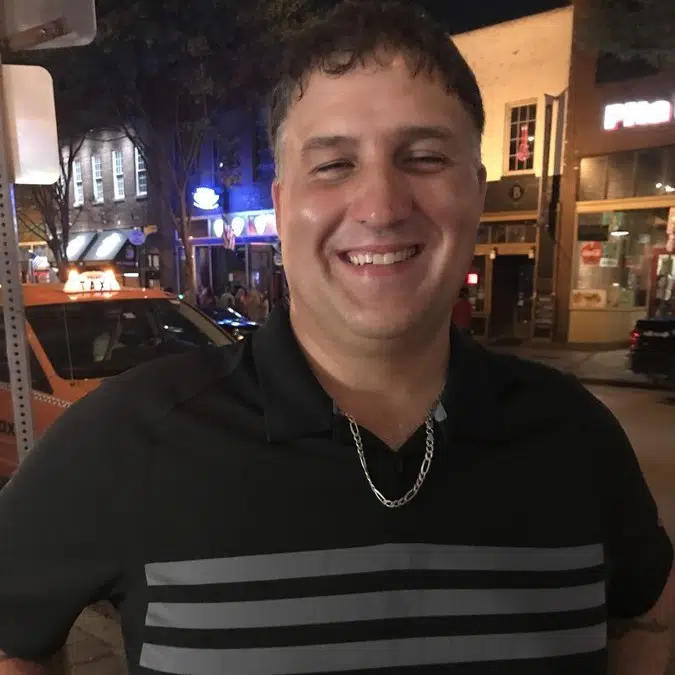 Mike Murphy is the founder of OnlineBettingSites.com and has over 10 years of experience in the legal online betting industry. A regular attendee of industry trade shows and conferences, Mike is a strong proponent of regulated markets and responsible gambling policies.