The Bangladeshi approach to online betting resembles many other countries on the planet; it is illegal in theory but there is little enforcement on the individual level. People who bet online in Bangladesh are technically in violation of the law, but the country is largely unable to police the internet. That leaves us in the situation today in which many people do bet online every day without any problems whatsoever.
Best Bangladesh Betting Sites
We'll cover Bangladeshi gambling laws in more detail below, but the general gist of it is that the risk is minimal. For the most part, authorities have other priorities. The main thing to avoid would be starting your own online gambling site in Bangladesh. If you merely play as a customer, the odds of the police showing up at your front door are practically zero.
No mainstream betting sites operate from within Bangladeshi borders, but plenty of foreign sites are more than happy to accept your business. The Bangladesh betting sites that you see recommended above are hosted in jurisdictions where online betting is legal and tightly regulated. All of these online betting sites are closely monitored by government agencies to ensure fair games and fast payouts.
The most troubling issue you'll face is actually getting your account funded. Bangladeshi authorities maintain a tight grip over all things financial. It is difficult to send money overseas via bank transfers, credit card payments and other methods. If you can find a way to fund your betting account, the rest is easy.
Your best bet is to set up a Skrill or Neteller account and use that to transfer funds to and from various betting sites. Both services function as digital wallets in which you can store money, receive payouts and make purchases online. The hard part is actually funding your account in the first place. The Bangladeshi government is very strict in stopping funds from leaving the country.
One option is to find a friend who already has a Neteller or Skrill account and request a person-to-person transfer. This moves money straight from your friend's e-wallet to yours. You can then give that person cash in person or via some other method. I know this isn't ideal, but the government makes it very difficult to send funds overseas.
Getting your account funded in the first place is the hardest part. Once you find a way to load your Neteller or Skrill account, you will have no problems funding your betting account and getting paid. Both e-wallets also offer prepaid debit cards attached to your balance. These cards can then be used to make purchases online and in the real world.
Bangladesh Gambling Laws
The laws that govern gambling in Bangladesh are severely outdated and unable to properly address online betting in the digital age. The Public Gambling Act of 1867 was written 150 years ago and includes a sweeping prohibition on nearly all forms of gambling other than state-sanctioned lotteries and horse racing tracks. If gambling takes place anywhere else, it is considered a criminal act resulting in relatively minor fines and short jail stints.
There are two key pieces of text in the law that outline gambling offenses. One of these applies to those who operate "gaming houses" while the other applies to those who are found in gaming houses. In short, they have one punishment for those who operate gambling games and another for those who participate.
Here's how the law reads for each:
Whoever, being the owner or occupier, or having the use, of any house, tent, room, space or walled enclosure, situate within the limits to which this Act applies, opens, keeps or uses the same as a common gaming-house;
and whoever, being the owner or occupier of any such house, tent, room, space or walled enclosure as aforesaid, knowingly or wilfully permits the same to be opened, occupied, used or kept by any other person as a common gaming-house;
and whoever has the care or management of, or in any manner assists in conducting, the business of any house, tent, room, space or walled enclosure as aforesaid, opened, occupied, used or kept for the purpose aforesaid;
and whoever advances or furnishes money for the purpose of gaming with persons frequenting such house, tent, room, space or walled enclosure,
shall be liable, on conviction before any Magistrate to a fine not exceeding two hundred taka, or to imprisonment of either description, as defined in the 8[ Penal Code] for any term not exceeding three months.
In short, you would face a fine of up to 200 Bangladeshi taka and up to three months in jail if you were caught running your own underground gambling den. The next section applies specifically to the people caught inside such gaming houses:
Whoever is found in any such house, tent, room, space, or walled enclosure, playing or gaming with cards, dice, counters, money or other instruments of gaming, or is found there present for the purpose of gaming, whether playing for any money, wager, stake or otherwise, shall be liable, on conviction before any Magistrate, to a fine not exceeding one hundred taka or to imprisonment of either description, as defined in the 9[ Penal Code], for any term not exceeding one month; and any person found in any common gaming-house during any gaming or playing therein shall be presumed, until the contrary be proved, to have been there for the purpose of gaming.
The gist of this part is that you can be fined up to 100 Bangladeshi taka and face up to one month in jail if you are caught playing unauthorized gambling games.
The punishments for these offenses are relatively minor compared to some other countries, but it is still best to avoid the trouble in the first place. What isn't 100% clear is how these 150-year old laws actually work in the age of the internet.
The Public Gambling Act defines a gaming as house as "any house, room, tent, or walled enclosure, or space, or vehicle or any place whatsoever in which any instruments of gaming are kept or used for the profit or gain…"
It takes no great leap of the imagination to see how Bangladeshi authorities interpret this definition to include online betting sites. The key phrase in there is "any place whatsoever." Thus, this is the basis by which Bangladesh asserts its authority to prohibit online gambling.
The risk for merely playing remains fairly low simply because authorities are under-funded and ill-equipped to monitor citizens' internet usage. Online gamblers from Bangladesh have repeatedly reported that the risk is low. Even so, the risk is real and you should only proceed if you're comfortable accepting that risk.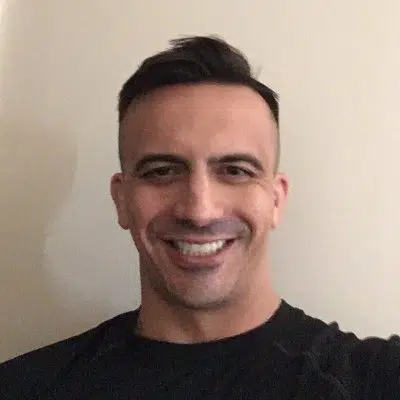 Wes Burns has more than a decade's worth of experience as a writer, researcher, and analyst in the legal online betting industry and is co-founder of OnlineBettingSites.com. Wes approaches his work from the viewpoint of players.