Gambling is a growing industry in Mexico with great potential. For the longest time, most forms of gambling were banned in the country. Things are changing, however, as the government is slowly opening the doors to legalization. Today there are a number of land-based casinos in Mexico as well as online betting sites.
The gambling laws in Mexico date back to 1947 and do not properly address the internet. The rules for operating an internet casino are unclear but offshore gaming sites do operate freely across the nation. As a result, players in Mexico can join dozens of Spanish-language websites based out of other jurisdictions. Most of Europe's largest brands have a presence in the Mexican gambling market.
Best Mexico Betting Sites
Although these online gambling sites are based out of other countries, they make an effort to cater to the Mexican market. They offer their services in Spanish, support the peso for deposits and provide Mexico-friendly deposit methods such as Todito Cash and DineroMail among others.
Is it Safe to Play at Mexican Betting Sites?
Yes. As long as you stick with major names in the online gambling industry, your money and personal information is safe at betting sites in Mexico.
Is Online Betting Legal In Mexico?
It may technically be against the law to bet online with foreign gambling sites, but the truth on the ground is there is no enforcement.
Can I Bet Using Pesos?
The sites on this page accept peso deposits and allow you to keep your account balance in pesos, but you cannot make your bets in pesos. Any time you place a bet or join a poker table, your pesos are exchanged for EUR, USD or GBP. Any money that you win is exchanged back into pesos.
Mexico Gambling Laws
Gambling legislation was first passed in Mexico in 1947 under the presidency of Miguel Alemán Valdés. The Federal Gaming and Lotteries Law banned most forms of gambling in the country except for sports betting, dominoes, dice, pool and parimutuel wagering on horses, dogs and jai alai.
The original 1947 law was written as a very general sort of law with additional regulations needed for clarification and application of the law. It wasn't until decades later that lawmakers got around to passing additional regulations.
The government passed the Regulations of the Federal Gaming and Raffle Law passed and approved certain types of "numbers games" which are interpreted to include most casino games, poker and slots. The Gambling and Raffles Bureau in the Ministry of the Interior oversees these types of games and issues licenses for anyone wishing to offer them. The passage of that law allowed for the construction of full-fledged casinos across the nation.
Major casinos in Mexico now offer the full range of games you would expect to see in a casino. Slot machines, table games and old classics such as roulette and craps are all spread at a wide range of stakes. The legality of some of these games remains questionable to this day, but nobody seems particularly concerned about enforcing every last letter of the law.
There are also issues regarding jurisdiction between the federal government and states that creates confusion and instability for casino operators. While the federal government retains sole power to manage and regulate gambling. However, state governments have significant power to block or shut down casinos through indirect means such as zoning ordinances.
Online gambling is still a murky topic in Mexican law. The original 1947 law prohibited most forms of gambling other than exemptions for some traditional games such as chess, horse racing and others. The 2004 regulations and two amendments to the regulations provided more legal clarity, but still leave much to be desired – hence Mexico's push to pass new gambling legislation since 2014.
The 2004 regulations establish the Ministry of Interior as the office responsible for issuing licenses to gambling facilities in Mexico. Over time, the Ministry of Interior has gotten around to issuing several licenses to local Mexican betting sites.
Caliente is the most prominent of Mexico betting sites in operation today with sports betting, casino games and bingo all offered online. This is one of the few sites actually headquartered in Mexico and formally licensed to offer games to citizens.
Spanish gambling operator Codere is also quite active in both the land based and online market in Mexico. In fact, Codere and Caliente have been partnered since 1997 to operate in the Mexican market. In 2017, Codere purchased the remaining 33% of Caliente that it did not already control. Caliente.mx and Codere.mx remain separate as of this writing, but it remains unknown if Codere will rebrand its purchased assets under the Codere.mx banner.
The legality of offshore gaming sites is unclear due to outdated and confusing gaming laws, but certain provisions in the 2004 regulations do mention bets accepted over the internet. However, only Mexican entities are eligible for licensing. This precludes international brands from acquiring licenses to operate in Mexico, but the law provides for no effective enforcement mechanism to prevent offshore gambling sites from accepting Mexican customers.
Likewise, gamblers are prohibited from playing at offshore betting sites, but there is no enforcement. Thus, players have free reign to choose from any number of major betting sites headquartered overseas. Foreign sites actually have an advantage over locally-licensed betting sites due to not having to pay the 30% tax on revenue that applies to local gaming sites.
Changes to the industry came again in 2013 when the Mexican government announced updates to the country's gambling laws. Most changes were minor and dealt with casino licenses, advertising standards and other minor details. The biggest change was banning slot machines outside of licensed casinos.
In 2014, the Secretaria de Gobernacion announced it was planning a major piece of legislation to finally address online gambling in one, comprehensive bill. Early drafts of the bill propose the establishment of a National Institute of Gaming to oversee land-based and online gambling in the country.
We haven't seen the text of the bill yet but rumors have been circulating for years that Mexico is considering clamping down on offshore gambling and possibly ordering banks to block transactions to overseas betting sites. Nothing is written in stone yet, so it's anyone's guess as to how any future legislation will actually look once it has moved its way through the cumbersome legislative process.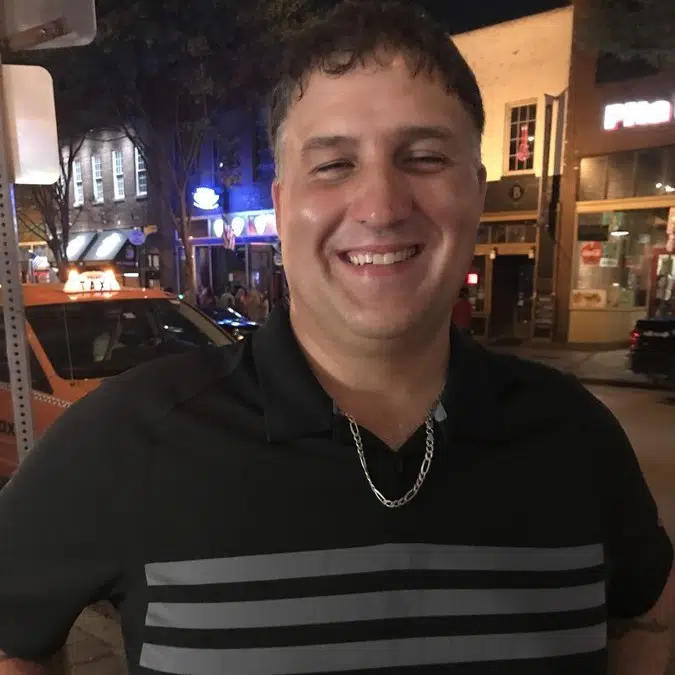 Mike Murphy is the founder of OnlineBettingSites.com and has over 10 years of experience in the legal online betting industry. A regular attendee of industry trade shows and conferences, Mike is a strong proponent of regulated markets and responsible gambling policies.