Norway has a long history of strict gambling regulation. Almost all forms of online betting are outlawed in theory even though tons of Norwegians do gamble online every year. The government's priority in Norway is to protect the state-backed monopoly and funnel players onto state-owned properties.
Best Betting Sites Norway
Legal Norwegian betting sites are few in number due to strict government controls over all forms of gambling throughout the country. Norsk Tipping has exclusive rights to the national lottery, online sports betting, online casino games and poker while Norsk Rikstoto remains in charge of horse racing betting. The only expressly legal gambling website in Norway is found at Norsk-Tipping.no.
As is often the case, what the law says and what people actually do are two entirely different things. The government attempts to keep all the action on Norsk-Tipping.no but Norwegians are known to visit foreign online betting sites, casinos and poker rooms in large numbers. Local gaming laws currently have no enforcement mechanism with which to threaten people for playing at unlicensed gaming sites.
Origins of State Gaming
Norway first established legal horse racing back in 1927 under the Totalisator Act. This paved the way for Norsk Rikstoto to handle all of the country's horse race wagering. In 1992, the "Act Concerning Gaming Schemes etc." provided Norsk Tipping the exclusive rights to the National Lottery, football betting and eventually online bookmaking and online poker.
After the turn of the century, slot machines came to Norway in large numbers and became a hit among local gamblers. At one point, the number of slots operating in the country rivaled the number of slot gamblers. Slots were generally poorly regulated and seemed to pop up everywhere. Almost overnight, slot players in Norway were wagering billions.
Slots were regulated by the Lottery Act (PDF link) in 1995 and still the government took issue with the growth of problem gambling and the proliferation of slots across the country. The act only allowed charitable organizations to run slot machines, but did not prohibit private companies from organizing and running the slots and then sharing the profits.
In 2002, the government tried to restrict the expansion of slots throughout the country and proposed heavy restrictions to the machines in 2003. Companies making the most off the constantly-growing market fought these new restrictions mightily but to no avail. Slots were effectively banned from that day on.
Interactive video terminals (IVTs) were adopted by state monopoly providers to replace the loss of traditional slots. IVTs work in a similar manner to slots but with lower payout rates and tighter restrictions on play. Citizens are required to register special players' cards with the government in order to access IVTs at all. Additionally, cards are linked to players' bank accounts to keep track of expenditures and frequency of play to enforce strict limits on all players.
Unlicensed vs. Licensed Norway Betting Sites
The legal situation for online gambling in Norway is pretty simple; the activity is legal if it is offered by one of the two licensed Norwegian betting sites: Norsk Tipping and Norsk Rikstoto. All other online gambling is prohibited.
The word "prohibited" may sound pretty serious, but the law has no teeth when it comes to targeting individuals. To date, the Norwegian government has yet to charge a normal, individual player for placing bets online. Offshore operators also continue to work mostly unmolested inside Norway from within their home countries.
What officials have done is taken an approach similar to what the United States did with the UIGEA. Banks and payment processors are prohibited from facilitating transactions between unlicensed betting sites and Norwegian citizens. The finance industry mostly complies, but gamblers still find ways to load their offshore betting accounts and get paid when they win.
Norway doubled down on those efforts in 2017 by introducing additional measures to prohibit advertising of foreign betting sites and disrupt payments to gambling sites. Although Norway does not target individual players with its anti-gaming laws, it is clear lawmakers are insistent on shutting out all competition.
In reality, the situation in Norway isn't much different than it is in countries with a legal and regulated market that allows international competition. Norwegians have a wide range of options when it comes to real money online sports betting, horse racing, poker, and casino games.
The demand for offshore betting sites in Norway remains strong despite the government's efforts to shut down the industry. This continued interest is most likely the direct result of zero competition. The government-backed monopoly faces no legal competition and has therefore gotten by with poorer odds, fewer betting markets and weak online poker offerings so far. But with competition from foreign operators on the rise, Norwegian lawmakers are considering their next step.
What Norwegians Are Betting On
Football is by far the most popular sport at online betting sites in Norway, far ahead of biathlon and cross-country skiing in viewership. There are several divisions of football in the country with the Tippeliagan, being the top flight division in Norwegian football. International football matches are always heavily bet-upon in addition to a variety of domestic matches between other domestic leagues. European leagues (especially the Champions League) also attract significant betting action from Norwegians.
Poker remains immensely popular in Norway with numerous well-known pros having come from the country. At one point, all forms of poker were deemed illegal in Norway. This didn't stop anyone from playing online and in 2014, the government finally relented with the passage of a bill to allow private home games and tournaments. The bill went into effect in 2015 and the first legal, above-ground poker tournament was held in September of 2015.
Deposits and Withdrawals
Although local credit and debit cards don't always work for gambling transactions, players have a relatively easy time depositing to and withdrawing from Norwegian betting sites. A variety of alternative payment methods have popped up over the years and remain effective today.
Respected e-wallets such as Neteller and Skrill both operate in Norway and can even process credit/debit card transactions without fail. Other options include prepaid cards (Paysafecard), virtual debit cards and bank wires.
Future of Online Betting in Norway
Further Norway online betting restrictions from the government could come, but many have speculated that the country will open its borders to foreign operators or at least pull back their efforts to curtail online gambling in the country.
Norway's position is a bit different with its state-run online gambling monopoly, but even offering a few games puts them at odds with the EU and it's support of fair competition. Although Norway is not a member of the EU, the country does try to maintain positive relations with the body.
Regulation and liberalization of the Norwegian gambling market would likely make the state more money in tax revenue and would allow the government to better control online gambling as licensed betting sites in Norway would have to adhere to strict regulations. Time will tell if lawmakers in Oslo decide to go this route.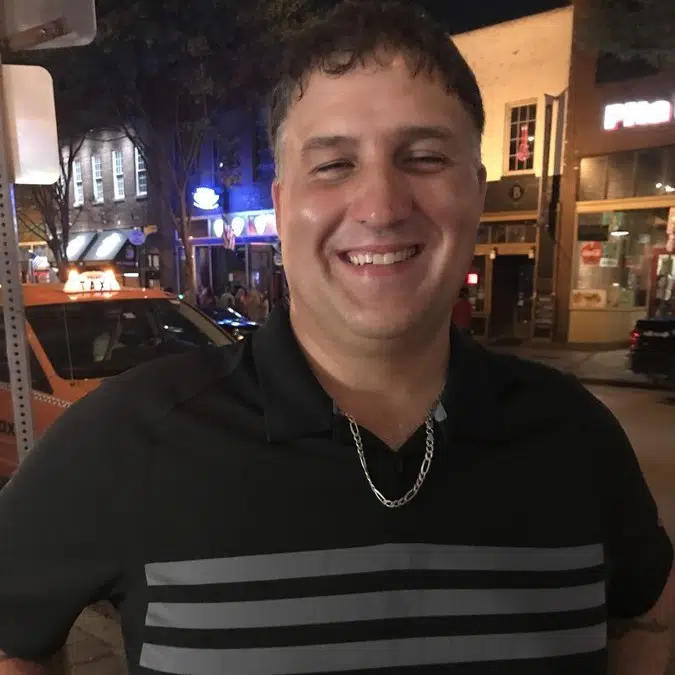 Mike Murphy is the founder of OnlineBettingSites.com and has over 10 years of experience in the legal online betting industry. A regular attendee of industry trade shows and conferences, Mike is a strong proponent of regulated markets and responsible gambling policies.