Norway Cracking Down on Online Gambling Payments and Advertising

Norway continues its insistence on funneling gamblers to the two state-run operators who have been granted a monopoly over all forms of gambling. Just this week, the government has issued directives targeting gambling advertisements and payments in an effort to crack down on illegal betting sites still accepting Norwegian players.
Two reports from CalvinAyre.com published within the last week detail how Norway is continuing its effort to stamp out all unregulated betting sites. In the first report, we learn the Norwegian Gaming Authority has notified local banks that two payment processors may have changed their account numbers in an attempt to circumvent prior orders banning certain payment processors from transacting with Norwegian banks.
The two processors named include Swedish payments provider Trustly and Malta-based Entercash. The report also states that an investigation conducted by the Norwegian Gaming Authority found evidence that the two payment processors have processed a combined 190,000+ payments totaling more than US $120 million.
In the second report, we learn of new advertising restrictions being planned by the Norwegian government. Online betting sites are already prohibited from advertising on certain media formats, but the government has determined existing regulations are falling way short as operators have learned how to skirt around the law.
Specifically, the government has found operators are spending significant sums of money to advertise to Norwegians via satellite television channels originating from other countries. In fact, offshore betting sites are outspending monopoly providers Norsk Rikstoto and Norsk Tipping by a more than 4-1 margin.
A report produced by the government found that offshore operators spent NOK 866 million over the twelve months ending July 2017. By comparison, the locally-approved operators only spent NOK 178 million over that same period.
Norway Flirted with Privatization but Ultimately Opted Against
Norsk Rikstoto and Norsk Tipping are the only two operators approved to offer gambling in Norway. Norsk Rikstoto has a monopoly over horse racing betting while Norsk Tipping has a monopoly over lottery games, sports betting and instant-win games. Players are advised to avoid offshore providers, but there are no laws in place to prevent players from visiting unauthorized betting sites.
Rather than targeting individuals, the government has engaged on a campaign seeking to make life more difficult for operators. These additional restrictions on advertisements and payments will hit illegal gambling sites in two critical areas of business: getting the word out and processing payments to and from players.
Norway is protective of the state monopoly over gambling, but has so far showed reluctance in targeting players. Instead, the government targets the industry in an effort to make it difficult for foreign companies to compete in Norway.
In 2016, reports began circulating that the government was mulling over opening the industry to private competition. The Minister of Culture presented a paper white paper that December presenting the pros and cons of opening the market. The government eventually concluded that the best way forward was to maintain the state monopoly.
Choosing to enforce the monopoly has proven to be a major undertaking as is the case in all countries that attempt to prohibit online gambling. The government has been unwilling to censor the internet of gambling material, but these latest developments show a commitment to putting an end to illegal online gambling. Whether or not these efforts will be successful remains to be seen.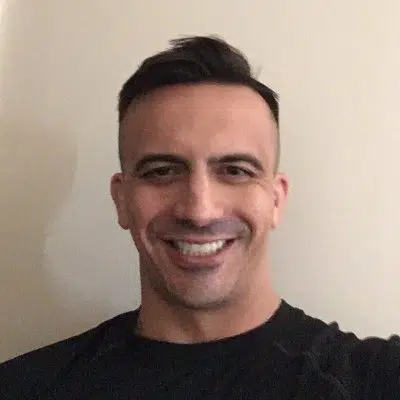 Wes Burns has more than a decade's worth of experience as a writer, researcher, and analyst in the legal online betting industry and is co-founder of OnlineBettingSites.com. Wes approaches his work from the viewpoint of players.