The Vietnamese culture embraces gambling even if the government does not. Until recently, the gambling laws of Vietnam restricted citizens from visiting land-based casinos and participating in real money games at home. Decrees issued in 2017 and 2018 have relaxed certain aspects of our gambling law and may lead to the legalization of sports betting in the near future.
However, at this point, there are still no Vietnamese betting sites located here on home soil. There are strict penalties for placing unauthorized bets anywhere in the country and those caught doing so can face prison time and/or fines.
Best Vietnam Betting Sites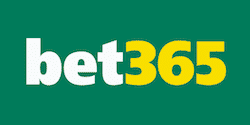 Bet £10, Get £30 in Free Bets
Min deposit requirement. Free Bets are paid as Bet Credits and are available for use upon settlement of bets to value of qualifying deposit. Min odds, bet and payment method exclusions apply. Returns exclude Bet Credits stake. Time limits and T&Cs apply. Registration required.
Some brick-and-mortar casinos do operate in Vietnam. The country has licensed a number of establishments to offer games, but access to these casinos was prohibited to all locals for years. That law changed with a 2017 decree that allows locals to visit casinos provided they can prove monthly income above a certain level and pay hefty fees just to get in the front door. Not surprisingly, it is estimated that thousands of people cross the border into Cambodia every day to visit that country's casinos.
Vietnam betting sites are prohibited and the government does attempt to block access to offshore betting websites. Despite the government's efforts, many Vietnamese visit foreign websites every day to place bets online. Some sites based out of other Asian countries cater to the market with Vietnamese-language websites and deposit methods that work with the Vietnamese dong (VND).
Above is a list of gaming sites that do business in Vietnam. Each of the websites listed on this page is licensed by the government of a country in which internet wagering is legal. Although our government may call these sites "illegal," they do comply with the local laws in their home countries.
Legal Vietnamese Betting Sites
The legality of Vietnamese betting websites is a matter of perspective. Sure, they may be considered illegal here, but they have no physical presence here. Online gambling is fully legal where they reside. They have operating licenses and adhere to local regulations just like any other business.
It is much safer to use sites based out of legal jurisdictions simply because Vietnamese authorities have no power to raid sites in other jurisdictions. On the other hand, using an underground website based out of Vietnam exposes you to greater risks due to the potential for police action. The safest bet would be to stick with the sites recommended on this page.
Restricted Access To Gambling Sites In Vietnam
The biggest hurdle we face is accessing online gambling sites that accept Vietnamese players. Our government maintains a list of websites that are blocked by local internet service providers. In many cases, an attempt to access a betting site is met with a page informing you that this site is restricted in Vietnam.
There's an easy way around these blocks, though. If you search online for a VPN provider, you can download software that masks your IP address. A subscription with a VPN service allows you to evade the government-imposed blocks and access restricted websites. VPN services cost a little money but they are well worth it and easy to use.
VPNs (short for "virtual private networks") mask your activities on the internet and grant access to sites that are censored by the government. VPNs that sell their services to the general public provide you with easy-to-use software that sets everything up without any technical know-how on your side.
In addition to granting access to blocked sites, VPNs provide an additional layer of security. They encrypt all data between your computer and the internet, which in turn prevents spying on your activities. Anyone serious about online gambling should strongly consider using a VPN.
Real Money Deposits in Vietnam
After choosing a gambling site in Vietnam and finding a way to access it, the next step is to make a real money account. Signing up for an account is easy. Just give them your name, address and choose a login and password. You can then log in to that account any time to make deposits and request withdrawals.
There several methods that can be used depending on which site you choose. Gaming sites based out of Asian countries are very good about working with Vietnamese banks to process transactions between your bank account and your gambling site. These direct bank transfers work with most major banks in Vietnam.
Most Asian betting sites accept Vietnamese dong deposits without requiring a currency exchange. You can deposit in VND and keep your entire account balance in VND. When you're ready to cash out, you can request a withdrawal. The site will wire the money directly to your bank account.
Another option is to use an e-wallet such as Skrill, or Ecocard. If you choose a European gaming site, this will most likely be the method used to deposit. An e-wallet works sort of like an online bank. You set up your account with the e-wallet and then link that account to your bank account. From there, you can send money to your e-wallet account and then push it to your gambling site.
No major European betting sites accept VND, but you can use your e-wallet to convert your deposit to USD, EUR or GBP. Your account balance will remain in that currency until you withdraw. At that point, the money is converted back into VND at current exchange rates.
A Potential for Change
The current legal climate in Vietnam is unfriendly to most forms of betting, but this is slowly changing. Government officials have been publicly discussing easing up on their gambling laws for years now. The first actions on that front came in 2017 with two decrees that legalized certain forms of betting for Vietnamese locals.
A decree issued in 2017 legalized betting on international football matches that meet certain conditions. Under that decree, football matches recognized by FIFA are eligible for betting if they also appear on a list of eligible matches provided by the Ministry of Culture, Sports and Tourism. That same decree also legalized dog and horse racing betting with similar restrictions.
Their logic is that with thousands of Vietnamese citizens crossing the border to gamble in other countries, lots of money is flowing outward to the benefit of foreign companies. If people are going to gamble anyways, the country might as well license and regulate local casinos and at least keep some of that money here in Vietnam where it can benefit the economy.
Numerous sources over the years indicated that Vietnam has been missing out on $800 million per year in tax revenues due to the restrictive laws. Numbers that big tend to catch the attention of lawmakers constantly on the lookout for new sources of revenue. Several proposals were put forth over the years, and finally the government issued a decree in 2017 to relax those restrictions on locals over a three-year trial period.
Under the 2017 casino decree, locals may enter brick-and-mortar casinos under the following conditions:
The customer is 21 or older
The customer earns at least 10 million dong per month
The customer has no criminal record
Furthermore, the families of gamblers may prevent them from visiting casinos and casinos are required to charge entry fees of either 1 million dong per day or 25 million dong per month.
In 2018, the National Assembly voted in favor of a new bill to legalize and regulate sports betting in Vietnam. The details of the bill and how sports betting would work remain unclear at this time, but early reports indicate the government would tightly regulate gambling to ensure proper controls for problem gambling and to ensure fair gaming for all participants.
There is no doubt at this point that the Vietnamese government is slowly opening itself to the idea of legal gambling. Things are moving very slowly, but changes over the past few years should give gamblers a sense of optimism. The hardline stance toward betting is slowly but surely changing into something more permissive. Nothing is guaranteed, of course, but recent developments make it clear the government is at the very least considering an approach of regulation and taxation rather than outright prohibition.
Online gambling still hasn't been addressed and probably won't be for a while. The government has some of the strictest gambling laws on the planet and right now, they're focused on land-based gambling. It will still be some time before we even find out if brick-and-mortar gambling is here to stay for the long term, let alone see any progress in legalizing online betting sites in Vietnam.
But even so, we remain hopeful. It would be a big step in the right direction for the government to warm to the idea of casino gaming at all. The next logical step would be to do something about online betting. It may take a long time, but every journey begins with that first step.
Related: Vietnam Changes Casino Tax Laws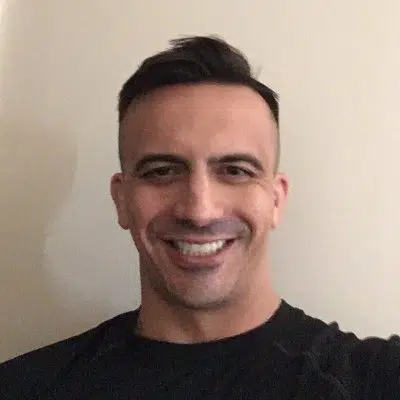 Wes Burns has more than a decade's worth of experience as a writer, researcher, and analyst in the legal online betting industry and is co-founder of OnlineBettingSites.com. Wes approaches his work from the viewpoint of players.