EcoCard is a prepaid MasterCard that is available to all EcoPayz.com customers. If you're not familiar with betting using EcoPayz, it's basically an e-wallet that can be used to make secure purchases and payments online. An EcoPayz online betting account serves as a safe place to store funds, make deposits and receive payouts.
A wide range of Ecocard accepted betting sites are available thanks to its status as a safe payment system and ability to process online gambling payments in nearly 50 currencies. Finding betting sites that accept EcoCard will never be a problem, but it pays to be selective in where you play. Here's a look at the biggest and best betting sites that accept EcoCard deposits.
Best EcoCard Betting Sites
How to Bet Online with EcoPayz Card
You can get your own EcoCard by visiting EcoPayz.com and signing up for an "EcoAccount." This account works sort of like PayPal in that it can be loaded with funds and then used to make purchases and deposits online. Your EcoAccount is where you'll log in to check your balance, upload funds and request your EcoCard.
Log in to your account and you'll see a place to apply for your prepaid card. This is not a standard credit card and it isn't attached to your bank account, so approval is pretty much a guarantee. You can then load your card with funds and use that to buy things online or fund your gambling account.
The drawback is that you need to transfer funds to your EcoCard every time you want to use it. Remember, this card cannot just draw off the funds in your bank account. It can only be used to spend money that you have uploaded to your ecoAccount. There's an extra step involved when you pay with EcoCard, but it's worth it for the peace of mind.
You may also use this card in the real world anywhere MasterCard is accepted.
Prepaid Virtual Card
Recently, EcoPayz released a prepaid virtual card that works like the EcoCard except it only exists online. If you make frequent purchases online, the ecoVirtualcard is highly recommended. It offers even greater security than the standard EcoCard.
Prepaid debit cards are inherently more secure than personal debit cards because they aren't linked to personal bank accounts. That alone is an advantage, but the EcoVirtualcard takes it a step further: it expires after each use. This is a one-time payment method attached to your ecoAccount balance. Once you're approved for the card, you get a new one every time you make a deposit or buy something online. The risk of your card being lost or stolen is practically zero.
Adding Funds to Your EcoCard
Topping up your ecoAccount allows you to spend money with your EcoCard and ecoVirtualcard. You can log in to your ecoAccount to choose from dozens of funding methods that range from credit cards, bank transfers to stopping in at your local bank and dropping off cash. Here are just a few of the many methods that you can use to top up your account:
Giropay
Local Bank Deposit
Visa / MasterCard
Sofort
Paysafecard
EcoPayz Account Levels
All eco account holders are assigned an account level based on activity and account verification. Your account level determines how much money you can deposit, how many ecoVirtualcard payments you can make each day and more.
When you first sign up for an account, you start out as a "Classic" account holder. Classic accounts are subject to strict limits and come with limited features. It's best to upgrade to a Silver account as quickly as possible by sending in a copy of your proof of ID and proof of address. All you have to do is scan a copy of your photo ID and a utility bill and then e-mail it to the EcoPayz support people.
If this sounds worrisome, rest assured that EcoPayz is a legit company. In fact, they are obligated to ask for proof of identity and residence due to being licensed under the UK's Financial Conduct Authority.
Once you're upgraded to a Silver account, you can use EcoCard and ecoVirtualcard to their fullest extents. Additional account upgrades give you access to even higher spending limits. You'll be upgraded through the various account levels based on your total spending activity.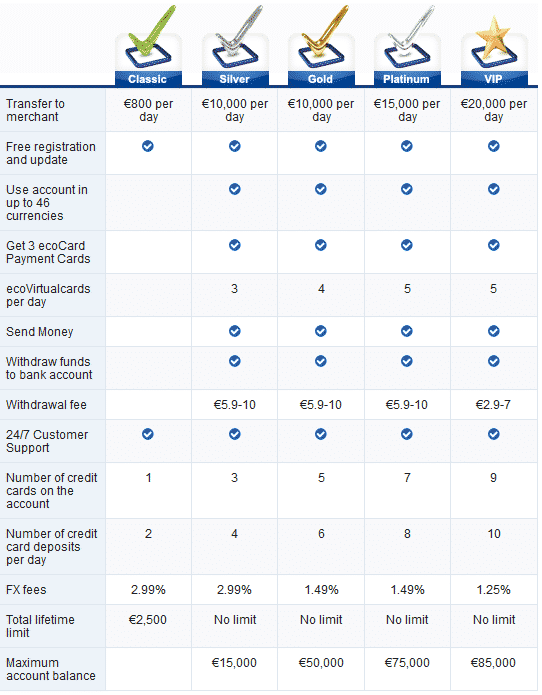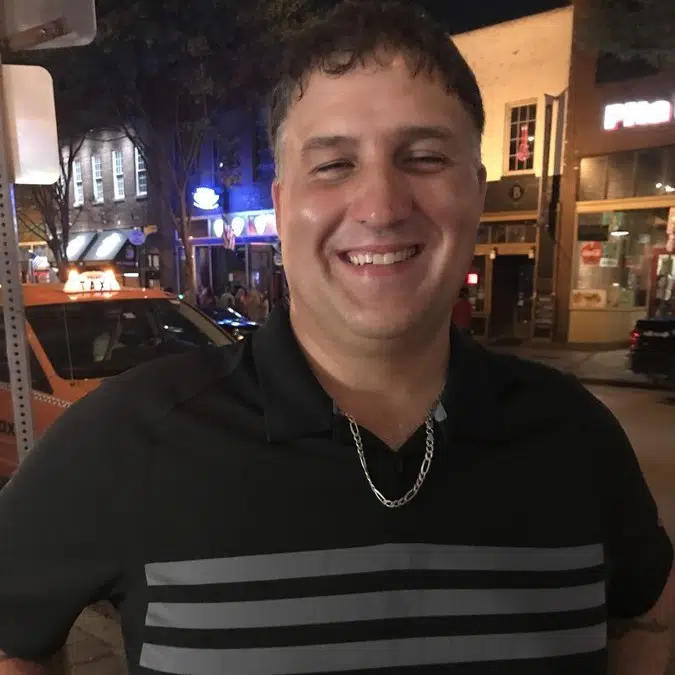 Mike Murphy is the founder of OnlineBettingSites.com and has over 10 years of experience in the legal online betting industry. A regular attendee of industry trade shows and conferences, Mike is a strong proponent of regulated markets and responsible gambling policies.