Insider Wins $45K Betting on WWE: No Mercy 2017 Odds

Multiple wrestling-related sites reported earlier this week that a WWE insider won a massive amount of money from an unnamed betting site using his or her inside knowledge of the recent SummerSlam 2017 event to gain an edge over the bookmakers.
These reports cite the most recent Wrestling Observer Newsletter (subscription) by Dave Meltzer and explain that someone placed a $3.36 parlay on the correct finishes of ten matches and got all ten correct for a total payout of $45,600.
The payout was so substantial due to the way parlays (also known as accumulators) work. In a parlay bet, the gambler takes multiple bets and wraps them all into one big wager for enhanced payouts. The catch with parlays is the gambler must get every result correct to win the big payout. If this gambler would have gotten just 9 of the 10 matches correct, the entire bet would have been lost.
Dave Meltzer explains that the insider was likely given advance knowledge of the entire card and then found a betting site willing to book a professional wrestling parlay. The WWE made no last-minute changes to any of the outcomes and the gambler walked into an easy payday. The newsletter went on to report that other betting sites are now considering dropping their WWE betting markets altogether.
Bookmakers Still Taking WWE No Mercy 2017 Bets
Despite the recent troubles with Summer, some betting sites are pushing forward with plans to take bets on WWE No Mercy 2017. As of this posting, only Paddy Power has published No Mercy odds.
William Hill and 888 should be posting their lines soon if they haven't decided to exit the wrestling betting business after this week's debacle.
WWE Universal Championship
Brock Lesnar: 1/3
Shaun Strowman: 15/8
John Cena v Roman Reigns
Roman Reigns: 4/7
John Cena: 5/4
Finn Balor v Bray Wyatt
Finn Balor: 8/15
Bray Wyatt: 11/8
Women's Championship – Fatal Fiveway
Alexa Bliss: 4/5
Sasha Banks: 11/4
Nia Jax: 11/4
Bayley: 10/3
Emma: 14/1
Tag Team Championship Match
Dean Ambrose & Seth Rollins: 4/9
Sheamus & Cesaro: 6/4
Intercontinental Champion
Jason Jordan: 4/6
The Miz: 11/10
Why and how would a betting site take bets on a scripted event?
Taking bets on a scripted event such as WWE or Game of Thrones may sound like the stupidest thing ever, but there is some logic behind the concept. Smart betting sites that offer wagering on scripted events keep the bets small, carefully manage their risk and definitely do NOT offer high-paying parlays.
Note: I have no special knowledge of the behind-the-scenes operations are any particular betting site, but I have followed the industry long enough to gain a very basic understanding of how online bookmakers protect themselves. This next bit of discussion is based on a combination of acquired general knowledge and assumptions, so take it as you will.
Online betting sites are aware of the fact that professional wrestling matches are scripted and the results known to a few insiders ahead of time, but they balance the risk of being taken to the cleaners by an insider against the amount of money the bookmakers make on WWE bets placed by normal, everyday fans.
It is no secret online betting sites always on the lookout for insiders and other "suspicious" customers. Paddy Power, for example, has a "suspicious betting" clause in their terms and conditions that explains Paddy reserves the right to void bets and terminate accounts if an investigation gives them strong enough reason to believe someone is acting on inside information that was "concealed from the public generally in order to gain an unfair advantage in any bets place don that event (or those events)."
Certain betting patterns can also be flagged as suspicious. For example, the individual discussed in today's post certainly exhibited suspicious behavior by correctly predicting the outcome of every match in a pro wrestling event.
Of course, suspicion is a far cry from confirmation. It's possible the player in question just got lucky. It happens all the time with accumulator-style bets. Sometimes gamblers just get lucky – getting lucky is the whole point for many gamblers. Betting sites would have a tough time staying in business if nobody ever won big and got paid without a bunch of trouble from suspicious oddsmakers.
But when you combine a 10-leg accumulator with the fact that it was placed on a scripted event, it is only natural for the oddsmakers to look at that and say "hmmm, let's take a closer look at this one."
The Wrestling Observer newsletter also said "WWE talent" (whatever that means) regularly bet on their own events. Some online bookmakers watch for these bets to come in and adjust the odds accordingly in order to offer themselves a little extra protection. Once the bookmakers get an idea of who the main insiders are betting on, they can adjust the odds to suit their own expectations.
To summarize it all, bookmakers take on risky markets such as professional wrestling because they find those markets profitable despite the risk. The bookmakers keep an eye out for suspicious betting actions and then take action if necessary. For the rest of us, we're left free to bet on these events all we want and be paid if we win.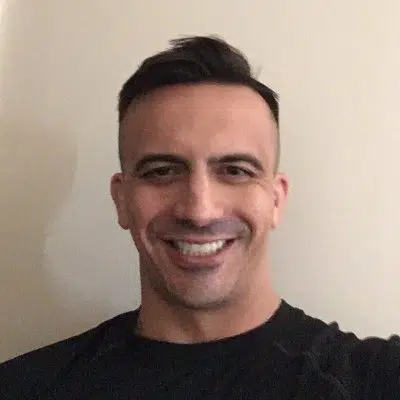 Wes Burns has more than a decade's worth of experience as a writer, researcher, and analyst in the legal online betting industry and is co-founder of OnlineBettingSites.com. Wes approaches his work from the viewpoint of players.