Horse racing is big business in the United Kingdom with some six million people attending race meetings each year. It is normal for each of the dozens of tracks across the UK to play host to 10,000+ spectators and, best of all, there are usually several meetings a day.
With anywhere from 20 to 40 races to bet on each day, UK bookmakers are raking in the cash. Overall, horse racing is worth £1.1 billion+ to the UK economy each year and punters wager up to £10 billion per annum.
Recommended Bookmakers for Horse Racing Matched Betting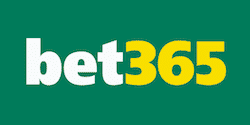 Bet £10, Get £30 in Free Bets
Min deposit requirement. Free Bets are paid as Bet Credits and are available for use upon settlement of bets to value of qualifying deposit. Min odds, bet and payment method exclusions apply. Returns exclude Bet Credits stake. Time limits and T&Cs apply. Registration required.
The point of mentioning all this is that such a big, competitive industry with so many moving parts tends to leave small openings that flexible punters can take advantage of to pad the bottom line. One of those opportunities is the concept of matched betting.
What is Matched Betting?
The sheer number of races, coupled with the weight of money wagered, provides an interesting opportunity for those who believe in matched betting. When performed correctly, matched betting is essentially a risk-free way to make a profit by taking advantage of the myriad of free bets and bonuses offered by bookmakers.
It works especially well today because there is an extraordinary number of racing betting sites to choose from. The increasingly competitive marketplace means bookmakers are practically forced to offer a constant stream of promotions to lure new customers and keep existing customers onside.
It is absolutely sustainable for bookmakers to do so because their overround (profit margin), and customers' inefficient use of these promotions, ensure the bookmakers make money.
In simple terms, matched betting is a six-step process:
Locate a free bet.
Place a qualifying bet. For instance, a bookie may give you a £20 freebie if you place a £20 bet using your own money first.
Place an opposite bet on a betting exchange, also known as a lay bet.
Use your free bet.
Place another lay bet which is the opposite of what you used your free bet for.
Benefit from guaranteed profit as long as you use the bonus correctly and play the markets properly.
Using Matched Betting in Horse Racing
Although matched betting is commonly used in tennis and football, it is also an excellent way to make easy profits in horse racing. Best of all, you don't need to be a gambler or even have the slightest idea about the Sport of Kings. All you need is a couple of betting accounts and a basic grasp of mathematics.
As I mentioned above, there are dozens of horse races available each day. Simply find one with the smallest discrepancy in odds between a betting exchange and a traditional betting site. The Betfair Exchange is the world's largest and is probably your best option.
As for the other bookmakers, I can offer no recommendations except to say that you should focus on the ones that provide the best welcome bonuses.
One thing you'll notice when comparing betting sites and their welcome offers is that bookmakers tend to divide their bonuses to prevent matched betting. But even so, you can still make money when you know what to do.
For example, Coral often have a New Customer offer where you place a £5 bet on any outcome (can be win or each-way) as long as the odds are 1.50 (1/2) or above. In return, you receive 4 x £5 free bets. It is a nice, gentle introduction which helps you make money pretty easily.
As it happens, you also get a risk-free bet of up to £5 on the Betfair Exchange if you've never placed a bet on there before. Bear in mind that £5 is your maximum refund if you decide to place a lay bet. Let's use Coral and Betfair as our examples to help you make a quick and easy profit from matched betting on horse racing.
Bet #1
Step 1 is to deposit a total of £10; £5 in Coral and £5 in Betfair. Remember, bet #1 is FREE on Betfair and bets 2-5 are FREE on Coral. In race #1, I found a horse that was 3.25 on Coral, and you could lay it at 4.3 on the Exchange. This is an example of a BAD bet, to begin with, because you want minimal difference between back and lay at this point.
Eventually, I found a horse called Cogital that was 1.91 to win on Coral, and you could lay it at 2.00 on the exchange. Not the best odds but an acceptable loss on your qualifying bet. Do the following:
Place your £5 Coral bet @ 1.91 for possible profit of £4.55.
Lay Cogital for £5 at 2.00 on the Exchange for possible profit of £5.
If your horse wins, you are up £4.55 because you get your £5 refund from Betfair.
If Cogital loses, you lose nothing because your £5 Coral loss is cancelled out by the £5 won on Betfair.
Result: Win of between £0 and £4.55
From now on, all Betfair Exchange bets will cost you. If you try the above without the £5 refund option, your loss will be between £0 and £0.45.
Bets #2 – #5
The next four Coral bets are free, so you can look at four separate events or simply place the four x £5 free bets on the same horse. At this stage, you have £20 worth of free bets, and in the worst-case scenario, you have lost £0.45, and only if you are NOT a new Betfair Exchange user.
Once again, you need to find a horse with the smallest possible gap between the Back odds on Coral and Lay odds on Betfair. One tactic is to try and find instances of horses that are likely to be heavily backed. When a horse is hotly tipped, its odds tend to fall as the race draws near. As you have free bets on Coral, it is best to look for horses at odds of 3.00 (2/1) or higher to maximise profits.
For instance, I found a horse at 3.25 on Coral and 3.4 on the Exchange. Here's what you do next:
Bet on the horse to win with all four bets on Coral; so, £20 x 3.25 = £45 profit if it wins.
Lay the horse @ 3.4 on the Exchange. You need a bit of mathematical skill here to ensure you earn the greatest level of profit.
If you place £20 on the horse @ 3.4 as a lay bet, your liability is £48 for example. That will NOT cover your profit from the Coral bet if the horse wins.
If you place £15 as a lay bet @ 3.4, your liability is £36. If the horse wins, you make a profit of £9 (£45 profit on Coral – £36 loss on Betfair). If the horse loses, you make a profit of £15 on Betfair and lose nothing on Coral.
You could be bolder and place your £20 on a much higher odds horse, but you have to deposit money into Betfair to cover your liability. Let's say you find a 17.00 (16/1) shot on Coral and it is 19.00 (18/1) to lay on Betfair:
Back the horse to win £20 @ 17.00 for possible profit of £320 on Coral.
Lay the horse for £10 on Betfair @ 19.00.
If the horse loses as expected, you earn a £10 profit on Betfair and lose nothing on Coral.
If the horse wins, you earn £140 profit (£320 win on Coral – £180 loss on Betfair).
As you can see, you need £180 in your Betfair account for this to be possible.
Final Thoughts on Horse Racing Matched Betting
In the above example, all it took was a little patience, and it was possible to earn profit from horse racing matched betting. The potential profit was anywhere from £8.45 to £19.55 unless you went for the long shot and got lucky! Now imagine having the opportunity to do this dozens of times.
Your profit could be in the hundreds of pounds and doesn't account for the regular horse racing promotions that are on offer. Although it is still best to have some horse racing knowledge, horse racing matched betting will work for you if you have patience and common sense.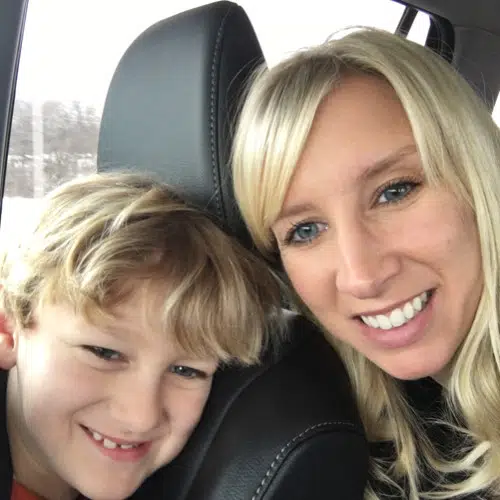 Alicia is a regular contributor to OnlineBettingSites.com providing fresh insight and a factual take on current events within the international online betting industry.