A Recap of Developments in Russian Online Betting Laws

A series of developments over the past couple years have finally culminated in Russia issuing its first license to an online bookmaker. Liga Stavok now holds the sole license to offer real money sports wagers to residents, but more bookmakers are expected to join the party in time. It has been a long road towards legalization and much remains to be figured out. Today's post will explain how Russia got to this point and what we can expect to see going forward.
Gambling laws in Russia have been confusing and contradictory for a long time, but recent developments could be beginning to provide some much-needed clarity for the industry. President Vladimir Putin outlawed all gambling in Russia in 2006 and then added provisions in 2012, 2013, 2014 and 2015 to block access to unlawful betting websites.
Laws passed in 2014 further clamped down on gambling by targeting players with criminal penalties if caught placing wagers at unlicensed betting sites located in other countries. It remains unclear if anyone has ever been charged under the law, but the fact that it calls for up to two years in prison is scary indeed.
Other actions taken in 2014 ordered internet service providers to block access to unlicensed betting betting sites and even some informational affiliate websites. Some of the bigger names to find their domains blocked in Russia include 888 Poker, Ladbrokes, and more.
The government again strengthened its laws against foreign-based gaming sites by implementing payment-blocking measures in 2015. The goal was to disrupt offshore betting sites and presumably pave the way for a legal betting landscape that was beginning to look increasingly likely at the time.
Despite the legal challenges, many operators continue to serve Russia and its population of more than 142 million potential gamblers. Russian authorities have had trouble stopping the flow of money to gambling websites over that time and have since moved to regulate certain forms of online sports betting.
Russian lawmakers began the process of legalizing online sports betting in 2015 with the release of documents that spelled out what would be expected of licensed operators. Some of the basic requirements include firms basing their servers in Russia and submitting to government overview.
One key aspect of the law is the requirement that all betting sites and players use a central payment system, TSUPIS, to process all financial transactions related to online gaming. This system will be managed in tandem with the government so that regulators can keep track of all deposits and withdrawals made to online betting sites. This will give watchdogs complete access to all gambling-related transactions and facilitate the collection of taxes from sites and players.
The TSUPIS system is designed to work like other e-wallet banking methods in that players can use it to store funds, send payments to betting sites and receive withdrawals. The major difference between TSUPIS and other banking methods is that all Russians and licensed operators will be required to TSUPIS exclusively.
Just recently, Russian bookmaker Liga Stavok became the first operator to receive an official license from the government authorizing the company to take sports wagers online. According to CalvinAyre.com, Liga Stavok has already began taking new customers and registering them with the central payment system.
That same article also reports that the Bookmakers Self-Regulatory Organization has chosen JSC KIWI-Bank to manage its TSUPIS system. If the name sounds familiar, that's because this is the same group that operates the Qiwi payment system.
As you can see, Russian gaming laws are terribly complex. Not even local bookmakers are entirely sure what all is required of them at this point. There have been talks of a major increase on taxes and fees lately in addition to questions regarding how players can even sign up with betting sites in the first place. Currently, players are required to register in person. If this requirement remains in effect, it will put a major damper on international operators that would like to achieve legal status in Russia.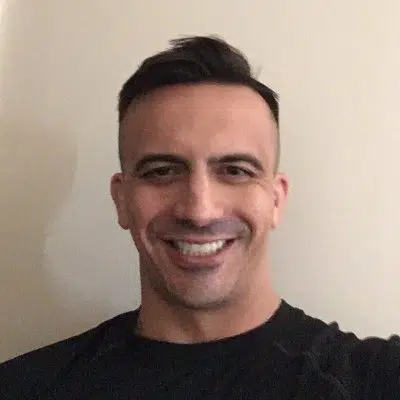 Wes Burns has more than a decade's worth of experience as a writer, researcher, and analyst in the legal online betting industry and is co-founder of OnlineBettingSites.com. Wes approaches his work from the viewpoint of players.