Update: FantasyBet has closed without notice, we will update if we find any more details.
FantasyBet is a Malta-based daily fantasy sports site that focuses 100% of its efforts on fantasy football (a.k.a. "soccer") contests. Unlike other DFS sites, FantasyBet is completely dedicated to one sport. This gives the platform a competitive advantage over other sites that tend to spread themselves too thin trying to do it all.
Alternative Recommendation: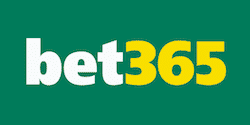 Bet £10, Get £30 in Free Bets
Min deposit requirement. Free Bets are paid as Bet Credits and are available for use upon settlement of bets to value of qualifying deposit. Min odds, bet and payment method exclusions apply. Returns exclude Bet Credits stake. Time limits and T&Cs apply. Registration required.
For anyone new to fantasy sports, the basic idea behind FantasyBet is to be the manager of your very own soccer team. You draft a team of players using a virtual salary, enter contests against other mangers and get paid if your players perform the best. Your virtual players earn fantasy points based on their real-world actions in real matches.
Every time your players score a goal, create a big chance, make a save and so on in the real world, your fantasy lineup earns points. Whoever finishes the fantasy contest with the most points earns a real money payout. If you'd like to learn more, just read on for our full FantasyBet Review.
About FantasyBet
FantasyBet was established in 2014 and is headquartered in Malta. The company holds gaming licenses from the UK Gambling Commission and Curacao eGaming. The Curacao license is decent, but a license from the UK Gambling Commission holds a lot of weight and should go a long way in assuring anyone on the fence that FantasyBet.com is a safe place to play fantasy sports.
Customers 18 and older from most parts of the world are welcome to play at FantasyBet. In fact, FantasyBet takes an aggressive approach in choosing its target markets. A question on the FAQ page at FantasyBet.com asks if its OK to play from a country that prohibits gambling and the actual answer provided reads, "Yes, since FantasyBet.com is not located in your country you can play as much as you like."
One thing that makes FantasyBet different than other fantasy sites is its near-fixation on soccer. When it comes to fantasy soccer, FantasyBet offers more variety than the typical fantasy site. Other fantasy sites that cover a wide range of sports do not offer nearly as much depth in terms of options and features as FantasyBet is able to offer for its soccer contests.
The leagues covered at FantasyBet include the EPL, English Championship, Spanish La Liga, Bundesliga, Champions League, Norwegian Eliteserien, World Cup Qualifiers and other leagues from time to time. There is also significant variety in game types, contest buyins, duration and options to create highly-customized contests of your own.
How FantasyBet Works
The design team at FantasyBet has done a nice job organizing the website in a way that makes it intuitive to find contests, draft teams and manage your account. After you sign up for an account and log in, you'll be taken to the main contest lobby where you can browse all open contests along with basic information such as the number of entries, cost of entry, prize pool, type of contest and more.
Clicking on the name of any contest brings up a more detailed look at that contest with information related to who has joined, how prizes are paid, which fixtures are covered and other basic information related to that particular contest. Click the enter now button to join that contest and begin drafting your players.
The main drafting area uses a graphic representation of a field to show you which positions need to be filled and to let you visualize the type of formation you want to run for this contest. Different types of formations are allowed as long as your lineup includes:
2 goalkeepers
5 defenders
5 midfielders
3 attackers
These position requirements are mandatory, but then you're free to choose your starting elven as you wish according to the following rules:
1 goalkeeper
3-5 defenders
3-5 midfielders
1-3 attackers
As you make your picks, you may learn more about any player by clicking the round info button next to any player's name. This opens a new window showing that player's recent form, stats, fantasy points earned per game and more.
After you submit your lineup, that's all there is to it. The contest will then go into waiting mode until the first matches kick off. A leaderboard area will open up when the first contest goes live and you'll be able to track your progress relative to the other managers involved in your contest. In the meantime, you're free to edit your lineup as much as you want until the first fixtures get underway.
The rest of it is a matter of watching your players perform in the real world and watching them accumulate fantasy points for your team. The better your players perform, the more points they earn and the highest you move in the contest rankings.
Screenshots
FantasyBet Games and Contests
All contests at FantasyBet operate under the same basic idea, but there are quite a few options in terms of contest duration, how teams are drafted, number of players picked and even scoring rules.
FantasyBet contests can be scheduled to be as short as a single match, to last an entire season or anything in between. The vast majority of the contests here last for a single game or for a week's worth of games, but you can create your own contests to last an entire season if you wish.
Contest entry fees range from absolutely free to as high as £110 while prize pools range from "just for fun" all the way up to £5,000. These prize pools are not nearly as high as you'll find at more established sites such as DraftKings, but you also won't find yourself competing against hundreds of thousands of entries. FantasyBet is still a growing site and the vast majority of the contests end up with fewer than 100 entrants.
Gameweek Contests: These contests involve every match held in that league during a specific week. For example, a recent contest for this season's "Gameweek 34" spanned 14 matches and allowed you to draft players from any of the teams scheduled to play that week.
Single Game Contests: These contests span just one match before declaring a winner. You have fewer players to choose from, but research takes way less time and the contest itself is resolved in fairly short order compared to a contest lasting for an entire week or season.
Season Long Leagues: Season-long leagues at FantasyBet operate like the traditional fantasy leagues that are still popular in the US. You and your league-mates begin the season drafting a team and then you spend the rest of the season managing that team, buying and selling players, watching matches and vying for a payout at the end of the whole season.
Flash Mode: Flash mode is a hard-hitting form of DFS in which all participating managers have three minutes to select their teams. This means as soon as you're bought in and the contest goes live, you get exactly three minutes to draft your entire team. You'll definitely feel the pressure, but so will your opponents. This is a great game type for the more hardcore of fans who more or less know at a glance how strong every player is.
11 or 6: All contests come in one of two flavors: eleven-a-side and six-a-side. Eleven-a-side contests have you choose a total of 15 players, from which you select 11 to start. Six-a-side contests require seven picks, with six of those selected to start and one serving as the substitute.
Create Your Own FantasyBet Contest
When you create your own contests, you have full control to decide how many fixtures are involved in your contest, how much it costs to enter, if there are any per-player budget limitations, whether or not players may pick a team captain who scores double and much more.
The contest builder is intuitive as it walks you through every option you need to select to build your own contest. It first walks you through setting up which fixtures you'd like to include by showing you a list of this week's matches, next weeks' matches and so on. Next to each match is an empty checkbox you can click to add that match to the contest. You can also just choose "single gameweek" and the system will include every match for that week in that league.
FantasyBet also has a unique option you can toggle to alter whether every player is available to be drafted (this is the normal way to play DFS) or you can choose "lucky" to have each manager be given a random set of 60 players to choose from. If you choose the lucky option, each manager will receive a roughly equal number of start players, average players and duds, but there is still some degree of luck because the player lineup available to each manager is generated by the system.
If you choose the lucky option, you can then choose to enable flash mode for a fast drafting process. You can set team budgets to increase or decrease the difficulty, enable or disable team captains who score double, adjust the buyin, modify the prize structure (progressive payouts, double-or-nothing or winner-take-all) and much more.
FantasyBet Scoring Rules
FantasyBet uses two similar but different scoring schemes to award points to the players on your team for their real-world actions. One of these scoring schemes is for eleven-a-side contests and the other is for six-a-side contests. Here's how they both work.
Eleven-a-Side Scoring
Eleven-a-side contests use a basic scoring system that awards points to all players on your team and a supplementary "bonus points" system that is used to rank the three best-performing players in each match.
First, here is the basic scoring system that applies to all players in your lineup at all times:
| | |
| --- | --- |
| Action | Points |
| Playing up to 60 minutes | 1 |
| Playing more than 60 minutes | 2 |
| Goal scored by GK or defender | 6 |
| Goal scored by midfielder | 5 |
| Goal scored by forward | 4 |
| Goal assist | 3 |
| Clean sheet for GK or defender (60+ minutes) | 4 |
| Clean sheet for midfielder | 1 |
| Every 3 shot saves for GK | 1 |
| Penalty save | 5 |
| Penalty miss | -2 |
| Every 2 goals conceded by GK / defender | -1 |
| Yellow card | -1 |
| Red card | -3 |
| Own goal | -2 |
Eleven-a-side contests also implement the following bonus points system that is used to rank the three best players in each match. The top-3 players in each match earn points that go towards your lineup's overall point total as follows:
Best player in each match: +3 points
Second-best player in each match: +2 points
Third-best player in each match: +1 point
The rankings of these top-3 players are determined using the following scoring system. The following point-scoring totals are not added to your overall points total – these are simply used to rank the first, second and third-best player in each match.
| | |
| --- | --- |
| Action | Points |
| Playing 1-60 minutes | 3 points |
| Playing over 60 minutes | 6 points |
| Goal scored by GK or defender | 12 |
| Goal scored by midfielder | 18 |
| Goal scored by forward | 24 |
| Assist | 9 |
| Clean sheet for GK / defenders | 12 |
| Penalty save | 15 |
| Save | 2 |
| Open play cross | 1 |
| Creating a big chance | 3 |
| Successful dribble | 1 |
| Every 2 clearances, blocks and interceptions | 1 |
| Every 3 recoveries | 1 |
| Successful pass percentage (min. 30 passes) | 90% = 6, 80% = 4, 70% = 2 |
| Key pass | 1 |
| Net successful tackles (successful – unsuccessful) | 2 |
| Conceding a penalty | -3 |
| Missing a penalty | -6 |
| Yellow card | -3 |
| Red card | -9 |
| Own goal | -6 |
| Missing a big chance | -3 |
| Making error leading to goal | -3 |
| Making error leading to goal attempt | -1 |
| Being tackled | -1 |
| Conceding a foul | -1 |
| Being caught offside | -1 |
| Shot off target | -1 |
Six-a-Side Scoring
Six-a-side scoring rules are a bit simpler as they do not include bonus points or a ranking system for players in each match. Your lineup simply earns points based on the following actions taken by players on your team.
| | |
| --- | --- |
| Action | Points |
| | |
| All Players | |
| Goal | 6 |
| Every 2 key passes | 1 |
| Every 2 accurate crosses (excluding corners) | 1 |
| Big chance created | 2 |
| Big chance missed | -1 |
| Penalty conceded | -3 |
| Penalty won | 3 |
| Penalty missed | -3 |
| Every 2 successful dribbles | 1 |
| Every 2 shots on target (excluding blocked) | 1 |
| Every 2 times caught offside | -1 |
| Every 3 aerial duels, tackles, interceptions and blocks | 1 |
| Every 2 challenges lost | 1 |
| Last man tackle | 3 |
| Clearance off the line | 3 |
| Error leading to shot | -1 |
| Error leading to goal | -2 |
| | |
| Goalkeepers | |
| Every 3 punches and high claims | 1 |
| Every 2 saves | 1 |
| | |
| Penalty Shootout | |
| Penalty Scored | 1 point |
| Penalty Missed/Saved | -3 |
| Goalkeeper saves penalty | 3 |
FantasyBet Deposit Methods
FantasyBet only accepts a small handful of the most popular deposit methods. These options should work for most people as they include credit/debit cards, the two most popular e-wallets and one prepaid voucher option. The absolutely minimum deposit possible is £2 via credit/debit card and the maximum is £1,000 per transaction. FantasyBet also imposes a maximum monthly deposit limit of £1,000 for new customers.
| | | |
| --- | --- | --- |
| Deposit Method | Minimum | Maximum |
| Visa / MasterCard | £2 | £1,000 |
| Skrill | £5 | £1,000 |
| Neteller | £5 | £1,000 |
| Paysafecard | £25 | £1,000 |
Final Thoughts: Is FantasyBet Legit?
FantasyBet still has some growing to do, but it is off to a strong start so far. The extreme focus on fantasy soccer makes FantasyBet.com an obvious option for soccer fans while the unique scoring system helps to separate it from other similar sites. Licenses from Malta and the UK Gambling Commission do much to establish this as a safe place to play fantasy sports online.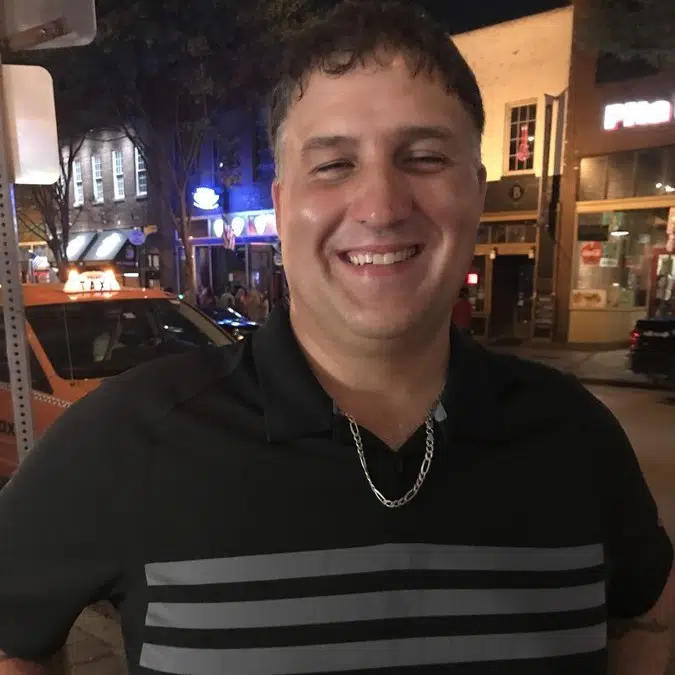 Mike Murphy is the founder of OnlineBettingSites.com and has over 10 years of experience in the legal online betting industry. A regular attendee of industry trade shows and conferences, Mike is a strong proponent of regulated markets and responsible gambling policies.