Russian Efforts to Stamp Out Betting Sites Continue Unabated

The Russian agency overseeing telecommunications is rushing into 2019 full steam ahead in its efforts to stamp out unlicensed betting sites. This continues an effort that has been ongoing since at least 2013 that has resulted in the blocking of hundreds of thousands of gambling-related domains over the years.
CalvinAyre.com reports that last year alone, the regulator blocked more than 130,000 gambling websites. The Russian tradition shows no signs of slowing into the new year with more 5,000 gambling domains added to the unified register of restricted websites since 1 January.
Russian gambling laws are notoriously strict both in-person and on the internet. A near country-wide gambling prohibition that took effect in 2009 eliminated real-world gambling across the country outside a handful of remote gambling zones.
A similar prohibition exists on the internet where only online sports betting legal, and only if offered by one of fifteen approved betting sites. A complicated registration process and lack of options have resulted in large numbers of Russians opting to instead take their business overseas to major gambling operators that still accept Russians despite not being licensed.
The Russian government remains intent on funneling players to licensed operators and has had the Federal Service for Supervision of Communications, Information Technology and Mass Media (Roskomnadzor) to build a central database of restricted websites.
Nevertheless, Russia remains a juicy target market for international gambling operators intent on serving the population from overseas. It's become a sort of cat-and-mouse game with foreign betting sites setting up alternate domains, Roskomnadzor blocking those domains and operators switching to new domains.
The game has become even more difficult for foreign operators in recent months with Russia's new law ordering banks to block transactions to unlicensed betting sites. The bill was signed into law more than a year ago, but only recently have its effects been felt by Russian gamblers.
Back in November, Poker News reported Russian players on public discussions forums have confirmed new difficulty transferring funds to foreign gaming sites. According to some reports, players who attempted to deposit via certain methods had their transactions declined and received text messages telling them such payments are now blocked.
Poker News reported back then that popular e-wallets such as Neteller and Skrill were still processing transactions successfully, but that some banks have also started blocking transactions to those wallets.
Russia Still a Tough Market to Crack
As tempting as the Russian online betting market is, it is notoriously difficult for gaming operators to acquire licenses to operate in the country legally. To date, Bwin is the only European betting operator to successfully enter the market.
Bwin.ru launched in November 2017 in partnership with Russian firms Digital Betting Ltd. and Rambler&Co. According to Gambling Insider, Digital Betting Ltd. and Rambler&Co are both owned by Russian billionaire Alexander Mamut.
Having a Russian billionaire on board not only helped Bwin's bid to enter the market, but also goes to show just how challenging the Russian gambling market is today. With the likes of Bet365, 888 Holdings and the Kindred Group all operating on the international stage and raking money in by the billions yet still unable to crack the Russian market, it was quite a win for GVC Holdings to obtain a Russian license for its Bwin brand.
No other international gambling site has managed to break into the Russian market despite officials connected with the deal stating at the time describing the launch of Bwin.ru as a demonstration of "the readiness of the Russian betting industry for the coming of foreign gambling operators."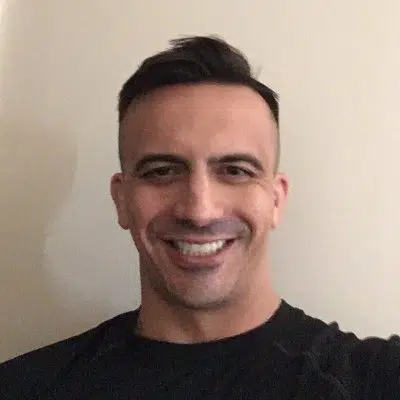 Wes Burns has more than a decade's worth of experience as a writer, researcher, and analyst in the legal online betting industry and is co-founder of OnlineBettingSites.com. Wes approaches his work from the viewpoint of players.