One of the key aspects that makes an online betting site an appealing option (or otherwise) is the quality of the software. Whether you are playing casino games, sports betting, playing poker or doing any other kind of gambling, good software will make your experience a much better one. If you have tried a number of different betting sites, you may have noticed that some look very similar to others. This is because many online betting sites use one of a few major software providers that supply most of the top brands with their software.
On this page we look at some of the factors that are important in the software at betting sites, as well as listing those that have the best software (in our opinion). There are a lot of criteria you can consider when deciding which gambling sites to sign up at and, to an extent, much depends on your personal preferences and what is important to you. But having said that, the quality of the software should be relevant to everyone. Low quality software just makes for a bad experience and can be incredibly frustrating. Below is a list of sites with top notch online betting software.
In addition to the information detailed below, we have also written guides and lists for mac betting sites and Linux compatible gambling sites – including the highest-rated mobile betting sites for each operating system.
Sports Betting Software
At most sports betting sites, the gambling interface is accessed directly through your web browser, so there is no software to download. The quality of the betting website itself is still relevant though, as you want it to be simple and intuitive to place real money wagers. The best online sports betting sites are well laid out and user friendly.
A high-quality website should be designed in a way that you can easily find exactly what you are looking for without any difficulty, and placing wagers should be a straightforward process that requires just a few clicks. The best sports betting sites are also compatible with a variety of platforms and devices such as the Mac and smart phones.
We also consider it a must that sports betting software shows you a summary of your wagers before you submit them. When you place a wager, you should see a little "bet slip" somewhere on the screen that shows exactly how much you are risking and how much you stand to win. If your online sportsbook doesn't show a summary of your wagers, you might want to take your business elsewhere.
Software at Online Casinos
The software at an online casino will be in one of two formats – a downloadable client that you need to install on your computer or instant play software that you access through your internet browser. A number of online casinos have both options, so you can use whichever you prefer.
Whatever your favorite casino games are, there are certain qualities that you should expect from the best online casino software. Good graphics and decent audio improve the playing experience and make it more realistic.
More importantly, the software should also run smoothly and be perfectly stable. As with sports betting sites, you would hope for decent multi-platform capability, so that you can play casino games whether you use a Windows PC, a Linux PC, a Mac, a smart phone or a tablet.
Some of the largest betting sites have also started offering live dealer games. These games use streaming video, real casino tables and human dealers to give you the live experience at home. You do not need to download anything to play live dealer games; everything is handled online through your web browser.
Online Poker Software
The software at online poker sites has improved dramatically over the years. The top online poker rooms employ software that is user friendly and feature-rich. Both casual players and serious multi-tablers can play at these sites with ease.
Most poker sites require you to download a software client to play at the poker tables, but there are also a good number of sites that offer instant play poker games. Stability of the software is of utmost importance at poker sites. When you have real money on the line, the last thing you want is software that crashes or disconnects.
Graphics and audio can enhance the games, although if you play a lot of poker then the ability to play multiple tables at the same time may be more important. Again, the stability is the most important feature. We have seen some poker sites with software so bug-ridden that multi-tabling is virtually impossible.
When it comes to graphics, simpler is often better. Some poker sites in the past tried to make the software so lifelike that it actually got in the way of just playing poker. The most realistic avatars in the world are worthless if the tables are so cluttered that you can barely even see the cards. Clean, crisp graphics keep the focus on playing poker and winning money.
More Information:
In addition to the basics of gambling software, soon we'll list details about all online betting software providers and which betting sites use them. Keep in mind an all in on gambling site might use one software provider for casino games, a network solution for online poker, or in house proprietary sports betting software. Later we may add reviews of add-on software, tracking, and tools.
Mac Betting Sites
Apple users have little to worry about when it comes to finding Mac compatible sports betting sites.
Mac-friendly casino and poker sites may be a different story.
Sites that still use regular software downloads to display the games are not always Mac-friendly. Those sites are becoming increasingly uncommon, however, thanks to Apple's penetration of the consumer personal computer market.
Online Sports Betting with a Mac
No major online bookmaker today requires a download to place real money bets on sports, but you can still find Mac sports betting apps in the app store if you prefer that experience.
Mac Casino Games
Very few casino sites require a software download today. Most online casinos are designed to work inside your browser with no download necessary. Increased access to high speed internet and advances in content management have eliminated the necessity for players to download and install a program.
Today's online casinos rely mainly on Java and HTML5 to show the games in your browser.
Security is ensured through the use of encrypted communications between your web browser and your casino site. This is the same technology that banks use to protect peoples' information when check their account balances online.
Mac Poker Sites
Online poker is where you're more likely to run into problems. As a more complex, multi-player game, poker lends itself to actual software downloads. Some sites have began offering no-download poker rooms, but those are still somewhat rare.
The most common solution for Mac-friendly pokers sites right now is to simply offer two different download options, one for PCs and one for Macs. In my experience, the Mac download at mainstream poker sites works very well. You get all the same features and have access to the same tables as you would have with a PC.
If offered a choice between a no-download experience and a Mac-friendly download, the actual download is always the better option. Full Mac poker downloads tend to function better and come equipped with more features, more options and a much better multi-tabling experience.
Linux Betting Sites
Linux has many advantages, but compatibility with gambling software was never one of its selling points. This was a significant problem in the earlier years of online gambling, but that drawback has mostly been eliminated now that the majority of the world's best betting sites require no download.
Sports betting sites, online casinos and even a growing number of poker sites have gotten away from the download model entirely as they court Linux, Mac and mobile users. For the most part, you won't have too much trouble finding Linux betting sites that are modern, safe and fun.
Sports Betting Sites for Linux
Sports betting and Linux compatibility is a non-issue today. There is not a reputable online bookmaker in the world that requires a download for you to simply bet on sports.
Linux Compatible Online Casinos
Compatibility problems with Linux and online casinos have also largely been resolved as most mainstream casino sites no longer require downloads to play real money casino games. In fact, a growing number of the best gambling sites don't even offer the option to download software at all.
There are still a few casino sites that offer a software download as an option, but even those sites should offer some sort of instant play, no-download casino capable of displaying the games in your browser.
Linux Poker Sites
Online poker on Linux could cause some issues depending on where you play. Poker sites are more resource-intensive, although even here great progress has been made in recent years. More poker sites are joining the "instant play" bandwagon and are releasing versions of their poker rooms that can be accessed through your browser with no download required at any point.
The quality of instant play poker sites has increased dramatically in recent years and will continue to improve from here on out. Just a few years ago, I would have told you that instant play poker was a last resort option and really recommended. But better coding and faster internet connections have come a long way in helping advance instant play poker sites.
That being said, there are still some limitations with instant play poker sites for Linux. One of those limitations is that multi-tabling is still hindered to a degree.
Furthermore, most Linux poker sites are still somewhat limited in which games they offer via the instant play option. Cash games and some tournaments are normally available, but the full range of games tends to be less via the instant play option than via the full poker download.
The good news is you do still have some options if your favourite poker site doesn't offer the games you want in the instant play version. Windows emulators that let you run Windows applications on Linux and Mac can be found for free.
One of the most popular is Wine (which is ironically an acronym for "Wine is Not an Emulator") is not an emulator by technical definition, but it achieves the same effect: it allows you to run poker software on your Linux machine. You can learn more and try it for yourself at WineHQ.org.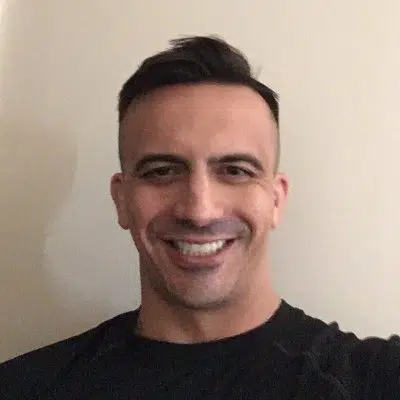 Wes Burns has more than a decade's worth of experience as a writer, researcher, and analyst in the legal online betting industry and is co-founder of OnlineBettingSites.com. Wes approaches his work from the viewpoint of players.