NASCAR has come a long way since the dirt tracks and Appalachian mountain roads of the old days. It is now one of America's most popular events and regularly draws crowds of over 200,000 to races. This large and loyal fan following has helped carve out a nice market for NASCAR betting sites that serve customers by the millions.
Best NASCAR Betting Sites
Legend has it that the National Association for Stock Car Racing (official site at nascar.com) dates back to the prohibition era during which moonshiners trafficking alcohol needed fast cars with excellent handling to outrun police. Prohibition eventually came to an end, but the tradition continued strong. When they stopped outrunning cops, they began out running the tax man. Eventually, the love of speed and modified cars spread to a more traditional audience and stock car racing became "a thing" in the US.
In 1947, a coalition of drivers, mechanics and business men met to formulate rules for stock car racing and formed the precursor organization to what we now know as NASCAR. The first actual stock car race under the NASCAR banner was held on June 19th, 1949 at the Charlotte Speedway in North Carolina.
Major NASCAR Races
All of the 36 races that take place during the NASCAR Sprint Cup season are worth the same number of points on paper, but it certainly does not seem that way for fans, drivers, crews and the media. Certain races clearly rank higher in prestige and personal importance to drivers despite each race being worth the same number of points.
Daytona 500: The Daytona 500 is the crown jewel of NASCAR and is the biggest race of the year. It's the sport's most widely viewed race each and every year. Winning just one Daytona over a driver's career is a huge professional accomplishment.
Brickyard 400: Second only to Daytona, the Brickyard is one of the top races for fans and drivers, alike. Held at the historic Indianapolis Motor Speedway, the scale of the event is massive. Hundreds of thousands are in attendance and millions more are watching at home.
Coca-Cola 600: The Coca-Cola 600 is one of the most crucial races of the year and it is also the longest. Held in Charlotte, North Carolina on Memorial Day, the race has a massive audience as Americans enjoy a day off and a day of auto racing. It's clear that this race is marked down on every racing fan's schedule.
Types of NASCAR Bets Offered Online
One of the best things about NASCAR betting online is that it is relatively straightforward. After all, an auto race isn't particularly complicated when you look at it from the bigger picture. Each race works in a basic tournament format with rankings based on each driver's performance.
Most wagers revolve around predicting the final order of rankings. These basic types of bets include the ever-popular "win the race" outright option and top 5 finish. Depending on where you bet on NASCAR online, you may also find the occasional driver head-to-head bet and a variety of props such as fastest lap speed, winning margin and so on.
NASCAR Outright Bets
The outright "to win" is by far the most common type of bet you'll find no matter where you go. In this one, the simple goal is to pick which driver will win the race. Predict correctly and a handsome payout is yours. If anyone other than your selection wins, you get nothing. Large payouts are common due to the difficulty in winning.
Here's a basic example of what such a bet looks like in action:
Dayton 500 betting – Odds to Win
Dale Earnhardt Jr. +300
Jimmie Johnson +375
Kyle Bush +250
Jeff Gordon +175
Field +475
This imaginary wager serves as a typical example of an "odds to win the Daytona 500" bet. Since we're using moneyline odds, the wagers represent the amount we would win if we risked $100. For instance, if we bet $100 that Jimmie Johnson +375 would win the race we would be risking $100 to win $375. If we wagered $100 on Jeff Gordon +175, we would be risking $100 to win $175.
Sometimes, NASCAR betting sites provide every single driver as a betting option. In others, only the most recognized drivers are given a listing while all the others are wrapped up into the "field" option. The field bet acts as a placeholder for everyone else – the drivers who aren't as well known, aren't likely to win and who don't attract many wagers. Picking the field option means your bet wins if any driver not listed ends up winning the race.
Top 5 Finish
Top 5 finish wagers act in the same basic manner as outright bets to win. The difference here is that you win the bet if your selection finishes the race anywhere in the top five. These wagers are easier to win and therefore come with reduced payouts. This is the wager to look for if you have one or more "likely to win" predictions but are having a hard time predicting their exact finishing order.
NASCAR Futures
Futures typically take place over a longer period of time than standard bets. One common future every year is the winner of the Sprint Cup Series. This wager opens at the beginning of the season and remains open until nearly the very end. You can get in early and try to get better odds or you can wait a bit, watch a few races and then get your bet in later. The oddsmakers continually adjust the odds as the season progresses, but you are always paid based on what the odds were at the time you placed your bet.
One other thing to know is that some motor sports bookmakers categorize all outright bets on individual races as "futures." It's a little odd, but you might want to check the "futures" tab if you can't find anything for NASCAR at your favorite betting site.
Head to Head Matchups
Matchup bets are rare in NASCAR betting but they do pop up from time to time. A matchup bet creates a virtual head-to-head between exactly two drivers in some upcoming race. Your job is to pick which driver out of the two will finish with the better final ranking. Matchups work exactly like any other wager in a team-vs-team sport.
Here's an example:
Kevin Harvick (+133) vs Kyle Busch (-170)
In this bet, you need to choose Kevin Harvick at odds of +133 or Kyle Busch at -170. If your selection ends up with the better result, your bet is considered a winner.
NASCAR Proposition Bets
Random wagers that can't be neatly classified anywhere else are lumped into the "prop bets" area at online sportsbooks. In NASCAR, wagers dealing with topics other than predicting the winners fall in this category. For example, you can bet yes/no options for there being a crash, someone pulling out early, the winning time and many more.
A basic prop bet might look something like this:
Will Kevin Harvick lead the most laps?
Here you're just picking on whether or not Kevin Harvick will lead more laps than anyone else. Props can take many forms but they will always have odds that show you the potential payouts for any outcome. Most are pretty self-explanatory.
What to Look for in a NASCAR Betting Site
The main thing to look for in any potential sportsbook is how much it actually covers NASCAR. Some books rarely offer NASCAR wagers at all while others usually host a variety of different bets for any given race. It can be tough to find books with more than a few wagers. NASCAR may be an awesome spectator sport, but betting on NASCAR races doesn't attract nearly as much revenue or handle as other sports leagues.
Value should also play a role in determining where you place any bet. Different oddsmakers come to different conclusions frequently. If you have a specific bet in mind, check the odds at multiple online NASCAR betting sites and take the one that pays the most for your wager.
Safety is the other big one here. If a sportsbook has a reputation for slow payouts and non-payment on winning bets, it's not worth it. Go with a reputable racing betting site (like those mentioned above) and save yourself the trouble. It's so nice to make a few bets, earn some cash and have it in the bank account shortly after.
NASCAR Betting Tips and Basic Strategy
If you're not a NASCAR expert – become one. Watch every race, know the drivers, and get to know who performs well at each track. Driver history, previous performance and hot streaks are all part of NASCAR, just as they would be in any other sport. It's not as easy as just liking a driver and firing off a bet, bettors will need to get inside the head of each driver and pit crew.
Basic online research will take you a long way in NASCAR betting. Everything from track style to past results can be found with a quick Google search. This information used to be priceless for sports bettors, but now you can take full advantage of the internet. Oh and miss a race? Check the results online.
This may sound like a lot to take in but it's not so bad. One of the first things you can do to get to a quick start is get into the habit of researching tracks for upcoming races and then looking back to see how different drivers have performed on similar tracks in the past. Road courses are especially driver-dependent for example.
One other basic thing I find helpful is to keep accounts open at a couple of NASCAR sportsbooks. With the lack of coverage at so many books, it helps to have options. Spreading the bankroll across a couple NASCAR sportsbooks makes it so much easier to find what I need. Plus, it comes in handy for comparison shopping.
Let's wrap things up with a final interesting fact. Did you know NASCAR has no rules against drivers or crew betting on NASCAR races?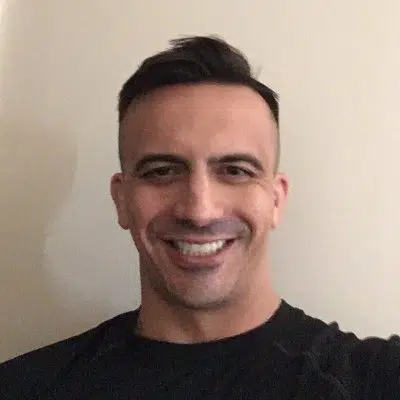 Wes Burns has more than a decade's worth of experience as a writer, researcher, and analyst in the legal online betting industry and is co-founder of OnlineBettingSites.com. Wes approaches his work from the viewpoint of players.