Volleyball is surprisingly popular in some parts of the world, and most bookmakers are well aware of this fact. If you visit any of the major volleyball betting sites, you'll find quite a few bets that cover both international and intra-national matches. The range of options is far greater than what many of us expect when first venturing into online volleyball betting.
While the Olympic Games are considered the pinnacle of volleyball competition, fans also have the FIVB World Championships, the World League, the World Cup, the Grand Prix, and many smaller, regional events.
Below you will find a list of safe and trustworthy volleyball betting sites.
Best Volleyball Betting Sites and Apps
The best volleyball betting sites are the large, international bookmakers such as those listed above. Other online sportsbooks may offer some volleyball wagers, but the selection is limited compared to the big, international sites.
Odds play a large factor in choosing where to bet on volleyball. Online bookmakers know that the average volleyball bettor is a casual gambler with little knowledge of how the odds work or what fair odds are. This leads to there being quite a few books that volleyball betting odds so poorly that it's difficult to achieve a decent win rate.
Watch and compare volleyball betting odds and don't be afraid to go line shopping between different volleyball betting sites. Open and fund accounts at several volleyball bookmakers and find the best odds for any particular match.
Volleyball betting websites apart occasionally stream live matches. It's hard enough to find volleyball matches on television, so it's impressive when volleyball betting sites are able to bring the action to you in real time. Best of all: it costs nothing to watch. All you need is an account and an internet connection.
Types of Bets in Volleyball
There's enough interest that the biggest volleyball bookmakers have all developed a multitude of volleyball related wagers.
Volleyball Matchup Bet or 2Way Betting
The matchup bet (also known as the 2way) is a simple bet in which you attempt to predict which team will win an upcoming match. Just like in all other sports, matchup bets in volleyball are set up to attract betting action on both sides of every wager – even when one team is a clear favorite.
Depending on where you bet on volleyball games, the matchup bets will be presented to you in the decimal, fractional or American odds format. If you decide to bet on the favorite team, you will be asked to risk more money for a limited win. If you decide to bet on the underdog team, you'll get more attractive odds.
Here's an example from an old Grand Prix match between Brazil and the USA:
This bet came from a UK based volleyball bookmaker that uses fractional odds. The 2/5 next to Brazil means that if you would have put $100 on Brazil, you would've stood to get back $140 if Brazil did indeed win. Brazil was the clear favorite in this match and that's why everyone who took this bet was asked to risk more than what they stood to win (risking $100 to net $40).
The USA was a hefty underdog with odds of 19/10. If you would have put $100 on the USA, you would have gotten back $290 if the USA did indeed win. In other words, you would have been risking $100 for a potential $190 profit.
Note: the fractional odds format is used at UK-centric volleyball betting sites. If you're not comfortable with fractional odds, that's no problem. Most volleyball betting websites let you change the odds format. Just search the page for a "format" setting and change it to whichever odds format you prefer.
Volleyball Futures Betting
Futures are also pretty simple. The basic idea with futures is to pick a team outright to win an upcoming championship. If you visit any volleyball betting site, you'll see an area devoted to futures for the biggest volleyball tournaments/championships. Volleyball gambling sites list every competing team ahead of time and let you predict which team(s) you think will win.
These are called "futures" because they are offered well in advance of any actual volleyball action. The lists of competing teams are known for months before most major volleyball events. As soon as those lists are released, the volleyball bookmakers get busy setting the odds for every team.
Volleyball Totals (Over/Under Betting)
Totals betting works the same way in volleyball as it does in any other sport. If you're unfamiliar with totals, worry not; totals are pretty simple. In a totals bet, the volleyball oddsmaker chooses a number that represents the total number of points that will be scored in the game. Your job is to determine if that number is too high or too low.
If your volleyball sportsbook sets the total at 182.5. You can now choose to take the over or the under. If you take the over, you are wagering that the total number of points scored in the game will be greater than 182.5. In other words, you win if the total is 183 or more. If you take the under, you are wagering that the total number of points will be 182 or fewer.
Random Volleyball Prop Bets and Specials
The term "prop bets" is used for everything that doesn't involve who will win or how many points will be scored. Prop bets, therefore, take many different forms. You might find volleyball prop bets based on how well individual players will do, how long a match will last, which team will score first and more.
Some prop bets are almost pure gambling. For example, I saw a volleyball prop bet earlier today that essentially asked if you think the total number of points scored would be odd or even. That same bookmaker also had a bet on which team would score first. The possibilities for prop betting are endless.
The majority of prop bets are sucker bets, but that's not a hard and fast rule. There may just be times in which you can gain an edge in volleyball betting online if you are well-informed. Remember, volleyball bookmakers create prop bets to appeal to the general public. And for the most part, the general public isn't very well informed on matters of volleyball.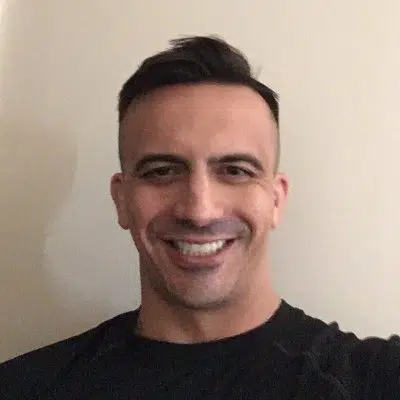 Wes Burns has more than a decade's worth of experience as a writer, researcher, and analyst in the legal online betting industry and is co-founder of OnlineBettingSites.com. Wes approaches his work from the viewpoint of players.