Betting on the outcome a scripted sporting event may sound completely ridiculous, but the fact is there are plenty of bookmakers that are perfectly willing to let you bet real money on WWE events online. In fact, it's not even all that crazy of an idea once you understand what's going on and how it actually works.
It is true that professional wrestling matches come with a preordained winner and loser, but that information is pretty well-protected. There some concerns regarding insiders using their knowledge to beat the bookies, but we will discuss that later. For most of us, betting on WWE online is not a whole lot different than betting on any other event for which we truly do not know the outcome.
Best WWE Betting Sites
WWE matches are listed at sportsbooks in the same manner as any other contest between two opposing teams. In a bet on an individual match, the oddsmakers set the price on each wrestler based on their own research and determination of how likely each one is to win.
A typical WWE match bet looks something like this in action:
Roman Reigns: 8/11 (-138)
John Cena: 1/1 (+100)
In this example, we can see it is expected to be a close match with both wrestlers viewed as having a nearly equal chance at winning. A bet on John Cena is paying even money while Roman Reigns is priced as a slight favorite at 8/11.
WWE betting sites also publish outrights from time to time ahead of major events. Paddy Power, for example, posted a whole lineup of pro wrestlers and celebrities ahead of the 2019 Royal Rumble.
Even though the outcome is planned by WWE insiders ahead of time, a solid understanding of the pro wrestling business model, current narrative and each wrestler's career trajectory can yield a basic idea as to whom the promotion will most likely pick to win.
Of course, there are no guarantees. Pro wrestling is like any other sport in that upsets happen and the underdog occasionally manages to pull off an unlikely victory over the champion of the day. There is still an element of uncertainty and that's why betting on WWE is both challenging and fun.
Where to Bet on WWE Online
Simply finding a place to bet on WWE online requires a bit of homework on its own. This is understandably a niche market considering the predetermined nature of professional wrestling today. Bookmakers have to balance giving customers a nice selection of odds against the risk of being crushed by knowledgeable WWE insiders.
Therefore, not all sites are willing to take WWE bets online. I can confirm, however, that the following betting sites do offer professional wrestling markets from time to time. You may not always see WWE betting odds available at these sites, but they do post lines whenever a major event is coming up.
It has been my experience that 888Sport and Paddy Power are the two most reliable WWE betting sites. While other sites tend to avoid the sport altogether or only publish WWE betting lines right before major pay-per-view events, 888 and Paddy Power often have dozens of wagers on offer at any given time for a variety of events.
However, it is also worth consulting with other bookmakers before you bet on any major WWE event. The majority of betting sites do activate a few WWE markets in the lead-up to big WWE productions and it is always a good idea to do some looking around in order to get the best odds possible on all bets.
Interestingly, real money sportsbooks in the USA are prohibited from offering real money WWE betting. The Nevada Gaming Control Board prohibits Nevada sportsbooks from offering odds on scripted events such as professional wrestling, TV shows and so on.
Major WWE Championships and PPV Events
The overwhelming majority of WWE betting odds you will find online derive from one of the three following major programs and their individual championship events.
WWE Raw
Monday Night Raw takes place on Monday evenings at 8 PM ET in the United States with live shows broadcast around the world on various television stations. To date, there have been roughly 1300 episodes of WWE Raw since its inception.
The WWE Raw brand includes the following championship titles:
WWE Universal Championship
WWE Intercontinental Championship
WWE Raw Women's Championship
WWE Cruiserweight Championship
WWE Raw Tag Team Championship
WWE SmackDown
SmackDown Live runs on Tuesday evenings at 8 PM ET in the USA along with international airings.
The major SmackDown championship titles you can usually bet on include:
WWE Championship
WWE United States Championship
WWE SmackDown Women's Championship
WWE SmackDown Tag Team Championship
WWE NXT
NXT is the WWE's developmental organization that has taken a life of its own with a steady fan base and significant viewing numbers. Odds on NXT events are rare – in fact, I do not recall ever seeing any. You'll need to keep your eyes open to find any NXT betting markets.
If you do find NXT odds, it will likely be for one of these championship titles:
NXT Championship
NXT Women's Championship
NXT Tag Team Championship
WWE United Kingdom Championship
Pay-Per-View Events
The WWE hosts a number of pay-per-view events each year for major championship matches. These are some of the biggest pro wrestling events hosted each year and you will often find odds on each of these. At most wrestling betting sites, pay-per-view events are the primary markets for which they offer wrestling betting odds.
Some of the major PPV events of recent times include:
WrestleMania
Royal Rumble
TakeOver (these events take place in different cities and are named after that city such as TakeOver: Phoenix in 2019)
SummerSlam
Hell in a Cell
No Mercy
Extreme Rules
How WWE Betting Sites Protect Themselves
WWE betting is only possible because betting sites are not losing tons of money offering it. If the ever comes where online bookmakers find themselves being eaten alive by savvy bettors, all they'll do is stop taking odds on pro wrestling and that will be that.
That hasn't happened yet, so the bookmakers must be doing something right. One of the simplest and most fool-proof measures they take is to simply limit how much action they will take from any one customer. WWE betting markets almost always have significantly lower limits than nearly every other sport, entertainment market or novelty wager.
Insiders who do bet on WWE online can only do so much damage. Some betting sites reportedly even know who the insiders are and wait for them to place their bets so the oddsmakers can shift the line. Once a bookmaker knows where the smart money is going, it has a pretty good idea of the outcome.
Bookmakers are also highly adept at spotting suspicious betting patterns. Major betting sites even get help with this by contracting with major sports data firms such as Genius Sports and Sportradar who specialize in analyzing sports betting data. Figuring out which customers seem to know more than they should is not that difficult with the help of big data. The bookmaker can then let the customer continue or close his account at any time.
This system is by no means perfect. One time, an unnamed WWE betting site got taken for more than $45,000 after what was believed to be a customer with insider information placed a $3.36 accumulator bet that perfectly called all 10 SummerSlam 2017 matches. The customer walked away with $45,600.
The mistake that betting site made was in allowing customers to place WWE parlays. Allowing punters to place extremely high-paying accumulators and parlay wagers on the WWE of all things was a major, major tactical blunder. That betting site learned an expensive lesson that day.
Reports at the time said bookmakers were considering dropping all WWE odds after the news broke, but that does not seem likely because oddsmakers can simply reduce their limits even further. For as long as pro wrestling remains popular, WWE betting sites will be there ready to book your action.
Deadspin published an interesting article on this topic back in 2011 that remains relevant today. One particular interesting bit from that piece was a wrestler explaining that not even the performers themselves are entirely sure who will win until just a few hours before the match. Here's what one wrestler said at the time:
"Maybe a total of five people know for sure until a few hours before the show. For the main event, it's likely The Miz and Cena had gone over a few spots they wanted to hit during the match, but weren't told who was going to win, and how, until Sunday morning."
The WWE also told a Deadspin reporter at the time that "the WWE thrives on spontaneity, and our fans expect nothing less than the unexpected every evening. We'd be doing them a disservice if story arcs were predictable, and with nearly 60 years in the business, we've learned how to keep the element of surprise alive."
Bodog also told Deadspin at the time that learning how to set the WWE odds was a learning experience for the company. Basically, the office delegated the responsibility to anyone in the office who happened to follow wrestling and then they would debate back and forth to set the odds. Then once action started coming in heavily on one side or another, they would figure they needed to adjust their odds.
Even in an imperfect system, WWE betting remains viable and the bookmakers continue to post odds regularly for major events. Betting on professional wrestling may sound strange to the uninitiated, but it goes to show that our old theory remains viable to this day:
-If it exists, people will bet on it.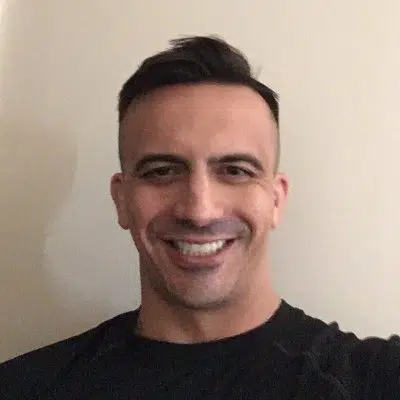 Wes Burns has more than a decade's worth of experience as a writer, researcher, and analyst in the legal online betting industry and is co-founder of OnlineBettingSites.com. Wes approaches his work from the viewpoint of players.