Tabcorp Demands Government Acts Against Overseas Operators
Australia is a country with quite complex online gambling laws. Up until the year 2001, all online gambling was legal Down Under. That year, the coalition government, under Prime Minister John Howard, introduced the Interactive Gambling Act. Under the Act, online gambling operators where prohibited from offering 'real money online interactive gambling services' to Australian citizens, and from advertising these services to Australian citizens.
This created an interesting scenario, where individual gambling customers cannot be prosecuted for playing at online gambling sites, but rather only the operators themselves may be prosecuted. Also, sports betting sites and lotteries were not prohibited under the Act, and sports betting is advertised freely on many forms of media.
But now, the leniency of this law is beginning to create problems for Australian gambling operators. Tabcorp is an Australia's top gambling operator. At their Annual General Meeting, held on Tuesday 28th October, Tabcorp's chairman, Paula Dwyer, lamented that an estimated 14% of betting by Australians was taking place using unlicensed operators from overseas.
She expressed her great concern to the shareholders present at the meeting, first and foremost showing her desire to protect Australian consumers, something the Interactive Gambling Act was meant to do. When non-licensed international operators extend their services to the Australian public, they are doing so without operating within Australian standards. In this way, the consumer is put at risk, while the integrity of the Australian sport and racing industry is also jeopardized.
Obviously, the chairman also took into account the financial effects that this increase in international operators would have. She expressed concern that money that would otherwise be reinvested in the racing industry, and be used by governments for communal purposes, would instead be taken by these unlicensed operators.Dwyer explained that when the government receives taxes from Australian operators, the money is put back into social infrastructure and communities. Loss of taxes means loss of opportunity to build this infrastructure.
Dwyer compared the current situation in the Australian industry to the moves that both the UK and France are taking in protecting their citizens from unlicensed international operators. She brought up Britain's introduction of the 'Point of Consumption' licensing regime which will come into effect on 1st November, as well as the laws passed by France to prohibit unlicensed international operators from taking money from French citizens. Tabcorp is in direct discussion with the government in order to bring about similar changes to benefit the Australian online gambling industry.
Paula Dwyer's comments elicited a positive reaction from the Australian Wagering Council (AWC). Ladbrokes, Unibet, William Hill and Sportsbet are some of the licensed online bookmakers represented by the council. But CEO of AWC, Chris Downy, is concerned that more reforms are needed. He expressed his frustration that unlicensed international operators gave nothing back to the Australian community in terms of taxes or fees and on the flip side put customers at risk. In this way he has echoed Dwyer's comments regarding the need for more regulation in the Australian online gambling industry.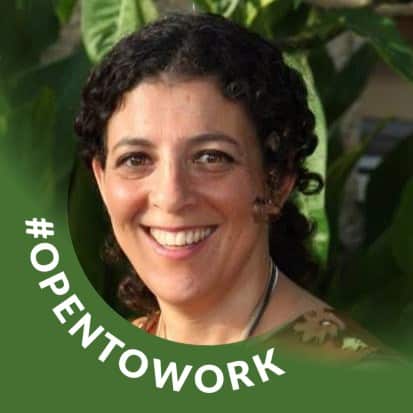 Renee is an international analyst and journalist specializing in covering legal developments and legislative efforts in regulated online betting markets world wide.