Western Australia Plans to Fine Lottery Betting Customers

Western Australia is preparing to go scorched earth in the war against lottery betting sites. The state government has introduced legislation that calls for not only jailing the operators of lottery betting sites, but also fining their customers A$2,500 for betting on "unapproved domestic and international events and contingencies."
The federal government has already approved an outright ban on lottery betting sites, but Western Australia seeks to take it a step further and fine customers caught betting on lotteries. The legislation is purposely written with broad language to give the Gaming and Wagering Commission the ability to crack down on any other business models that pop in the future to threaten the Lotterywest monopoly.
Legislative Assembly member and gaming minister Paul Papalia put it this way:
"It gives the Wagering Commission in the future the power to act in the event of some other unforeseen disruptive betting process coming onto the market, they can just outlaw it immediately."
What hasn't been explained is how the Gaming and Wagering Commission plans to identify customers using unauthorized lottery betting sites. Identifying who's running an illegal betting site is a relatively simple task; figuring out who's merely visiting those sites to bet on lotteries raises all sorts of privacy implications.
According to ABC.net.au, Lottoland Australia Chief Executive Luke Brill told ABC Radio Perth that his company won't be going anywhere even after the latest move to fine customers was announced. "We're not about to sort of break the law," he said. "We'll just continue to look at how we can innovate and change our business model to ensure we're fully compliant."
Just the Latest Move in a Long-Running Crackdown on Lottery Betting Sites
Australian officials have been battling with lottery betting sites such as Lottoland and Jackpot.com for more than two years now. Government officials and Australian lotteries have dubbed these sites "parasites" and usually refer to them as "synthetic lotteries," as these sites allow customers to bet on the outcome of lotteries rather than buying actual tickets.
The lottery betting model has been successful – too successful. It proved highly disruptive from the beginning with sites like Lottoland often times guaranteeing bigger jackpots than the actual lottery itself for customers who correctly predict the outcome of a future drawing.
The catch with lottery betting sites is they are not connected to the real lottery in any way; they simply treat lotteries in a manner similar to bookmakers treat sporting events. They allow customers to bet on which numbers will be drawn in the next drawing without buying tickets to the actual lottery.
Established lottery providers authorized by the Australian government have not taken kindly to lottery betting sites for a number of reasons: lotto betting sites cannibalize ticket sales, customers have participated in lottery betting in the mistaken belief they're participating in the actual lottery, these sites sometimes embarrass the local lottery by offering bigger payouts and lottery betting sites do not contribute to charitable causes.
In many cases, lottery betting provides a better return for players. Naturally, the government and Australia's established lottery operators find this an unacceptable intrusion on their turf. It wasn't long after Lottoland entered the Australian market before Tatts (now Tabcorp) began calling for regulation.
Lottery betting sites did not help their own cause as they engaged aggressive marketing campaigns aimed at displacing the established Australian lotteries. This kicked the debate into overdrive and eventually resulted in the Australian government passing a law to ban lottery betting sites.
The ban, which is slated to take effect on January 1, 2019, will effectively destroy the lottery betting business model in Australia. In response to the passage of that law, Luke Brill vowed his company is "here to say" and assured customers that his company is "well-advanced in in looking at other ways we can continue to deliver choice to the 700,000 Australians who have registered with us over the past two years."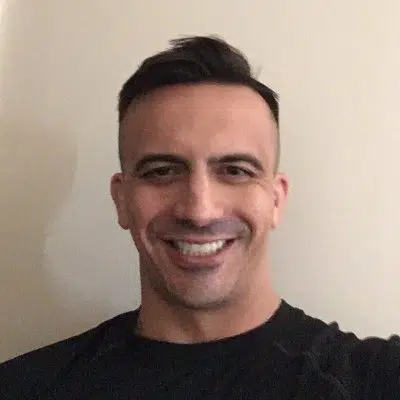 Wes Burns has more than a decade's worth of experience as a writer, researcher, and analyst in the legal online betting industry and is co-founder of OnlineBettingSites.com. Wes approaches his work from the viewpoint of players.