The 20th century was a tumultuous period for Bolivia with a succession of governments, coup d'états and questionable elections. All forms of gambling except the national lottery were outlawed in 1938 and remained so until 2002. During that time, enforcement of the prohibition was sporadic amid the backdrop of political instability.
The first official brick-and-mortar casino opened in 2002 and the industry has proliferated since then. Today there are at least 80 casinos operating in Bolivia. These casinos are limited in what they can offer due to gambling laws in Bolivia but are successful nonetheless.
Current law makes no mention of the internet so there are no licensed online betting sites in Bolivia. Even so, citizens are able to gamble online with the help of foreign betting sites that are hosted in other countries. All the biggest names in online gambling offer their services in Spanish and accept customers from Bolivia.
Bolivia Betting Sites
All of these sites accept Bolivians and provide Spanish-language translations for their websites. Additionally, these sites employ native Spanish speakers for customer support. If you're interested in betting online from Bolivia, these are by far the best options:
One of the advantages to using these Bolivian gambling sites is they offer every form of gambling in one place. This includes online sports betting, casino games, lottery-style games, bingo, poker and wagering on financial products. There is a few local sports betting shops in Bolivia, but the betting industry is still somewhat haphazardly organized. You'll get the best odds on the most markets by doing your sports betting online.
You can use bolivianos to deposit to any of these betting sites but you won't be able to place your bets in bolivianos. Each betting site will convert your deposit to one of the other currencies it supports. You can choose your default currency when you sign up (I suggest the US dollar) and then every deposit you make from that point will be converted to your default currency at current exchange rates.
There are no mainstream online gambling sites that accept the boliviano so you'll have to deal with currency conversions until someone decides to add support for bolivianos. On the positive side, conversions are handled automatically. The worst part is just getting used to the new denomination and ensuring you're sizing your bets correctly.
Betting en Español
Spanish is the second-most common language for online betting after English. Almost every site in the world supports Spanish so you'll never have problems finding a place to play in Spanish. Bolivia's secondary languages such as Guarani, Aymara and Quecha are not supported anywhere.
If you visit a betting website and the text appears in English or some other language, you can look near the top of the page for a small picture of a flag. Click on that and a dropdown list will show you options to view the site in other languages.
Bolivia Gambling Laws
Bolivia legalized gambling in 2002 when the government gave a company called LOTEX S.A. the go-ahead to open the first legally-recognized casino in the country. LOTEX opened Bingo Bahití in Santa Cruz that year. The casino mostly operated as a bingo hall but also included a large number of gambling machines.
This opened the floodgates for gambling in Bolivia and hundreds of gambling parlors followed popped up over following years. Concerned with the rate of expansion, authorities passed legislation in 2010 and 2011 designed to choke and limit the industry. But first, let me explain what spurred lawmakers to tighten the country's gambling regulations.
During these first few years, Bolivians became increasingly concerned by the presence of Russian-backed gambling outfits. When Russia banned all gambling outside of four designated zones, thousands of operations went out of business overnight. An unknown number of former Russian casino owners migrated to Bolivia to set up shop in what they saw as an unregulated gambling hotspot.
For example, LOTEX is backed by the Russian firm Ritzio International. Ritzio operated at least 15 gaming parlors across Bolivia in addition to a thousand other venues around the world. For years, circulating rumors posited that the Russians played a bigger role in gambling than we were being led to believe.
Bingo Bahití wasn't the only outfit causing concern. A 2009 article in Time reported that Corhat, which operated 67 gambling locations in Bolivia, may also have been operated by Russians. On paper, the company was managed by Bolivians but Time's sources report that the company was actually owned by Russian shadow investors.
Here's a quote from that article:
"The Bolivian manager is just a front," a security guard at a Corhat casino in Santa Cruz told TIME on the condition of anonymity. "There are three Russian guys who are the ones running the show." The company's own headquarters do little to bolster Ritter's claims of legitimacy: Their 8-in.-by-11-in. paper Corhat sign is scotch-taped to the window of crumbling office building. Inside, there's no trace of regular staff: just bare walls and empty desks."
One of the issues faced by Bolivian authorities was the way the law was worded. Anyone who got a license to operate in Bolivia was free to open as many gambling locations as they wanted under that one license. A single license did not cover a single casino; it covered a single company for as many casinos as it wanted to build.
I don't think the concern came from any sort of anti-Russian sentiment, but rather from a concern of allowing foreigners in general to dominate domestic gambling – foreigners who were attracted in the first place by lax gambling regulations.
With those concerns in mind, lawmakers stepped up their efforts to reign in the industry. They passed new legislation in 2010 and 2011 to strengthen regulation of the industry and increase taxes. Ley 060 de Juegos de Loteria y de Azar (PDF link) came into effect in 2010 and placed limits on where casinos could be built, how they could expand and what they could offer to players.
Some of the key provisions included prohibitions on expanding beyond licensed activities, a ban on extending credit to players, a ban on accepting credit or debit cards and more. This law also established Bolivia's current gambling authority, Autoridad de Fiscalización y Control Social del Juego (AJ). AJ now oversees the industry and enforces Bolivia's gambling laws.
Legislation passed in 2011 further increased regulations and added hefty new taxes to the industry. Casino operators now face tax rates of 30% while players face a 15% tax on all winnings. Not surprisingly, the casino industry was unhappy and made noise about having to close casinos and fire workers. This was probably the intention of the legislation.
That same year, the government levied a 13.9 million boliviano fine on Ritzio-owned Bingo Bahití for operating illegal gambling parlors in Santa Cruz. Authorities also confiscated gaming machines operated by the company. This came as a result of licenses expiring without being renewed in time. Bingo Bahití was not the only firm targeted in the crackdown.
Eventually, the licenses for all casinos in Bolivia were yanked. Authorities closed nearly 500 gambling halls in 2013 and seized thousands of machines. Gambling remains legal in Bolivia, but today there are just two licensed operators. Current laws restrict Bolivia betting sites to the following games:
Card Games:
Poker
Baccarat
Blackjack
Treinta y Cuarenta (a basic card gambling game popular in South America)
Progressive Jackpot Games such as Caribbean Poker
Dice Games:
Roulette
French Roulette
American Roulette
Slot Machines
Reel Machines
Multi Payline Slots
Video Slots
Video Poker
Slot machines that simulate other casino games such as roulette and blackjack
Raffles
AJ finally issued its first license to a gambling hall in February of 2014. This first license went to Flamingo Casino in Santa Cruz. To this day, Flamingo is the only casino in Bolivia authorized under AJ. It is open daily from 6PM to 4AM. The other operator, Max Entertainment, is expected to get its brick-and-mortar license any day now.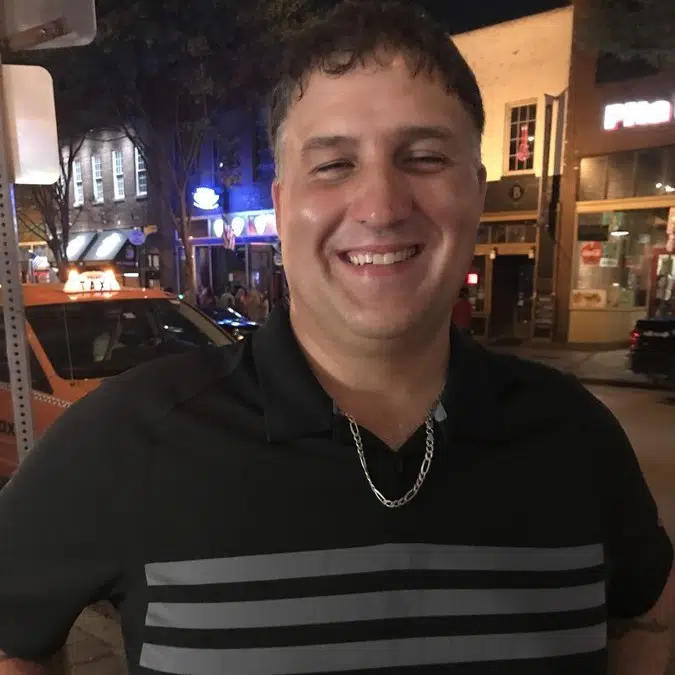 Mike Murphy is the founder of OnlineBettingSites.com and has over 10 years of experience in the legal online betting industry. A regular attendee of industry trade shows and conferences, Mike is a strong proponent of regulated markets and responsible gambling policies.