Bolivia sports betting sites operate on uncertain legal footing but are widely available to fans 18 and older. The government is considering legislation to regulate the Bolivia online betting industry, but those discussions are still in their early phases.
In the meantime, readers can visit Bolivia betting sites licensed in other jurisdictions to register, deposit, and bet online from anywhere in the nation. Local laws appear to criminalize participating in unregulated gambling, but authorities have never targeted individuals for using foreign online sportsbooks in Bolivia.
Continue below for an overview of the sports betting market in Bolivia, recent developments in the legal arena, and safe betting sites that accept customers from Bolivia.
Bolivia Betting Sites
The lack of clarity on the legality of online sports betting in Bolivia isn't necessarily bad for bettors. Many countries with legal online sports betting overregulate and over-tax the industry, resulting in few choices for customers, poor betting odds, and infrequent promotional offers.
In contrast, the Bolivia online betting market gives bettors the benefit of choice because it's so competitive. With dozens of betting sites worldwide competing for customers, Bolivians can be as selective as they want to find the sportsbooks with the best odds and most valuable promotions.
However, Bolivia's lack of a regulatory framework places all the responsibility of choosing well onto bettors. If a Bolivian bettor has a dispute with an online sportsbook headquartered in another country, there's nothing they can do except hope the operator makes a fair decision. There's no higher authority to appeal to in the case of an unresolvable dispute in an unregulated online betting market.
So, with that in mind, OnlineBettingSites.com recommends online sportsbooks in Bolivia that have long track records for treating customers well, posting fair odds, providing fast payouts, and offering Bolivian-language support.
22Bet Bolivia
22Bet is our top recommendation for sports bettors in Bolivia because it has a solid reputation and a massive online betting menu that spans the world of sports. It covers football in extreme detail, with markets for Bolivian leagues, other South American leagues, and international competitions.
Additionally, 22Bet offers Spanish as a language setting and accepts Boliviano deposits. Customers can fund their accounts instantly with credit cards, debit cards, bank transfers, e-wallets, and cash-based methods like Paysafecard to get started quickly and with no additional fees.
Does it offer a Spanish website and app: Yes
Does it accept Boliviano betting deposits: Yes
Read more: 22Bet Review
Bet365 Bolivia
Bet365 is another excellent choice for Bolivian bettors as one of the most established (founded in 2000) and trusted providers in the online sports betting business. Some of Bet365's selling points include a straightforward welcome bonus, extensive football betting coverage, and frequent live streams.
Bet365 in Bolivia offers instant, automatic currency conversions. When customers deposit, they can choose any other currency, and Bet365 will perform the exchange, allow users to bet in the selected currency, and convert their funds back into Bolivianos when withdrawing.
Does Bet365 Bolivia offer a Spanish website and app: Yes
Does Bet365 accept Boliviano deposits: Yes, but Bet365 does not offer wagering in Bolivianos. Instead, Bet365 performs automatic currency conversions when customers deposit and withdraw.
Read more: Bet365 Review
Betting en Español
Nearly all sports betting sites offer Spanish websites, apps, and customer support. As the world's second-most common language for online sports betting after English, Spanish is the one language almost all sportsbooks provide as an option.
If your betting site doesn't present everything in Spanish by default, you can usually look for the small flag icon either at the top or bottom of the page. Selecting it will open a dropdown menu, with the flag of Spain usually being the one to choose for Spanish.
Bolivia Sports Betting Laws
Online sports betting in Bolivia is neither regulated nor prohibited. Existing laws prohibit participation in any form of gambling not regulated by the state, but authorities have never enforced the law against individuals for using offshore sportsbooks. Further, Bolivia does not use internet censorship or payment blocking to prevent citizens from using betting sites headquartered in other countries.
As a result, the Bolivia online betting industry is more robust than many regulated markets in other countries. Bettors have many online sportsbooks to choose from and can use a wide range of deposit methods to fund their accounts.
However, change is on the horizon. In April 2023, the Gambling Control Authority (AJ) noted that there has been an increase in Bolivians using unlicensed betting sites since the pandemic and that the government intends to "increase the controls" over online sports betting.
The announcement didn't say whether AJ intends to crack down on online betting in Bolivia or establish a licensing process and regulate the industry. In any case, AJ plans to begin looking at the issue by conducting a study to determine how much citizens currently wager at offshore sports betting sites in Bolivia.
However, it's unclear how committed authorities are to regulating Bolivian betting sites over the near term. AJ also vowed to modernize Bolivia's gambling laws in 2020 to address online sports betting, so it's hard telling how quickly they really intend to move.
Horse Racing Betting in Bolivia
Bolivia does not have much of a domestic horse racing industry, but fans can bet on international horse races online through betting apps and websites licensed in other countries.
Some of the biggest international operators (see recommendations above) offer wagering on a wide range of horse races held around the world.
Online horse racing betting sites typically offer a mix of fixed-odds and pari-mutuel wagering markets, special promotions during major racing festivals, and loyalty rewards for frequent bettors.
In-person horse racing betting in Bolivia is mostly informal and tends to occur during traditional festivals and special events. However, Haras Olimpo Racetrack in Santa Cruz de la Sierra opened in 2020 and hosts regular quarter horse races.
Bolivia Sports Betting FAQs
Bolivian Online Betting Legal Timeline
Bolivia hasn't yet legalized sports betting, but its modern history with gambling began in 2002 when the government approved LOTEX S.A. to open the country's first legal casino. LOTEX opened Bingo Bahití (now permanently closed) in Santa Cruz that year, offering bingo and slot machines.
The approval opened the floodgates for gambling in Bolivia, and hundreds of gambling parlors popped up over the following years.
Over time, Bolivians became increasingly concerned by the presence of Russian-backed gambling outfits. When Russia banned all gambling and sports betting outside four designated zones, thousands of operations went out of business overnight. An unknown number of former Russian casino owners migrated to Bolivia to set up shop in what they saw as an unregulated gambling hotspot.
For example, LOTEX was backed by the Russian firm Ritzio International. Ritzio operated at least 15 gaming parlors across Bolivia and a thousand other venues worldwide. For years, circulating rumors posited that the Russians played a more significant role in the Bolivian online betting industry than anyone realized.
Bingo Bahití wasn't the only outfit causing concern. A 2009 article in Time reported that Corhat, which operated 67 gambling locations in Bolivia, may also have been operated by Russians. On paper, the company was managed by Bolivians, but Time's sources report that Russian shadow investors actually owned the company.
Here's a quote from that article:
"The Bolivian manager is just a front," a security guard at a Corhat casino in Santa Cruz told TIME on the condition of anonymity. "There are three Russian guys who are the ones running the show." The company's own headquarters do little to bolster Ritter's claims of legitimacy: Their 8-in.-by-11-in. paper Corhat sign is scotch-taped to the window of a crumbling office building. Inside, there's no trace of regular staff: just bare walls and empty desks."
One of the issues faced by Bolivian authorities was the law's wording. Anyone who received a license to operate in Bolivia could open as many gambling locations as they wanted under that one license. A single license did not cover a single casino; it covered a single company for as many casinos as it wanted to build.
With those concerns in mind, lawmakers stepped up their efforts to reign in Bolivia's gambling and sports betting industries. They passed new legislation in 2010 and 2011 to strengthen regulation of the industry and increase taxes. Ley 060 de Juegos de Loteria y de Azar (PDF link) came into effect in 2010 and placed limits on where casinos could be built, how they could expand, and what they could offer to players.
Some of the key provisions included prohibitions on expanding beyond licensed activities, a ban on extending credit to players, a ban on accepting credit or debit cards, and more. The law also established Bolivia's gambling authority, Autoridad de Fiscalización y Control Social del Juego (AJ). AJ now oversees the industry and enforces Bolivia's gambling laws.
Legislation passed in 2011 further increased regulations and added hefty new taxes to the industry. Casino operators now face tax rates of 30%, while players face a 15% tax on all winnings.
That same year, the government levied a 13.9 million boliviano fine on Ritzio-owned Bingo Bahití for operating illegal gambling parlors in Santa Cruz. Authorities also confiscated gaming machines operated by the company. This came as a result of licenses expiring without being renewed in time. Bingo Bahití was not the only firm targeted in the crackdown.
Eventually, authorities yanked the licenses for all casinos in Bolivia, closed nearly 500 gambling halls in 2013, and seized thousands of machines. Gambling remains legal in Bolivia, but there are very few licensed operators today. Current laws restrict Bolivia betting sites to the following games:
Card Games:
Poker
Baccarat
Blackjack
Treinta y Cuarenta (a basic card gambling game popular in South America)
Progressive Jackpot Games such as Caribbean Poker
Dice Games:
Roulette
French Roulette
American Roulette
Slot Machines
Reel Machines
Multi Payline Slots
Video Slots
Video Poker
Slot machines that simulate other casino games, such as roulette and blackjack
Raffles
AJ finally issued its first license to a gambling hall in February 2014. This first license went to Flamingo Casino in Santa Cruz. To this day, Flamingo is the only casino in Bolivia authorized under AJ. It is open daily from 6 PM to 4 AM.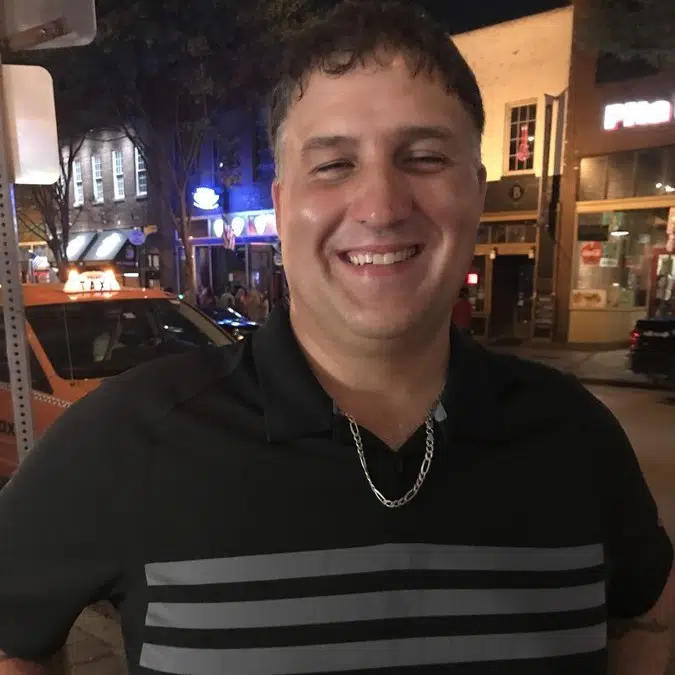 Mike Murphy is the founder of OnlineBettingSites.com and has over 10 years of experience in the legal online betting industry. A regular attendee of industry trade shows and conferences, Mike is a strong proponent of regulated markets and responsible gambling policies.