Costa Rica has a healthy gambling industry in the real world, but the country is best known as the place where online betting sites go to get licensed. Costa Rica is attractive in that regard thanks to its stable government, adequate infrastructure, relaxed gaming laws and low tax rate. Several hundred online betting sites are headquartered out of Costa Rica for these very reasons.
Costa Rica Betting Sites
The country's relaxed gaming laws are also somewhat of a thorn in the side of governments who attempt to prohibit online gambling. Costa Rica has almost zero regulations for sites licensed in the country. This makes it a major destination for operators interested in pursuing "off limits" markets such as the United States.
Costa Rica betting sites are free to accept customers from every country in the world except one: Costa Rica. Any operator with a license is required to block access to locals. Locals, on the other hand, face no such restrictions. If you live in Costa Rica and want to gamble online, the world is open to you.
Costa Rican Gambling Websites
Even though Costa Rica is home to hundreds of local online betting sites, these actually aren't the best for Costa Rican players. First of all, these sites aren't even supposed to accept locals. Secondly, these casinos mostly cater to the US market. This means they use deposit methods designed for the United States, offer their services primarily in English and only accept the US dollar.
So on this page we have a list of websites that are more suited for ticos. These Costa Rica betting sites are all headquartered in foreign nations but they are legit nonetheless. I have only listed sites on this page that are registered and licensed in the UK or one of its whitelisted jurisdictions. It may seem odd to recommend sites from other parts of the world when there are so many right here in Costa Rica, but gaming laws rarely make sense. Just be glad the government doesn't attempt to block access to online casinos like so many other countries do.
Can I Deposit In Colones?
You can deposit to most major gaming sites in colones but you cannot keep your account balance in colones. What happens is your deposit is automatically converted to some other currency such as the US dollar or Euro. When you withdraw again, your account balance is exchanged back into colones before hitting your bank account.
The easiest way to make a colon deposit to a Costa Rica betting site is to get an account with an e-wallet service. E-wallets are linked to your local bank account and act as virtual wallets for your money. You can use these services to process transactions to and from most large gambling websites.
Neteller: Neteller has long dominated the e-wallet service for online gambling. It was one of the first such services to cater to gamblers and poker players back in the early 2000s. The company is still going strong to this day and even has a regional office in Costa Rica. Read more here.
PayPal: PayPal serves 203 countries including Costa Rica. If you're not familiar with the name, PayPal is the largest online banking service in the world. It is used by millions of customers to shop online, send money to friends and even make deposits to gambling sites in licensed countries. Read more here.
Skrill: Skrill (formerly Moneybookers) is yet another e-wallet that works in the same basic manner as PayPal and Neteller. If you have any trouble with either of the above options, Skrill should take care of you. Read more here.
These are just three of the most common deposit methods found at large betting websites. You can be sure to see more options when you log in to your account. Some sites accept certain prepaid debit cards and cash transfers services in addition to e-wallets. These other methods will come in handy if you don't have a bank account or would feel safer depositing with cash.
Costa Rica Gambling Laws
Costa Rica's gambling laws address the brick-and-mortar casino industry only. They regulate where casinos may be located, how many tables they may have, what types of taxes they must pay and so on. The official rule of law states that casinos may only be attached to hotels with at least sixty rooms and rated three stars or higher.
But if you ever visit Costa Rica, don't be surprised when you see all kinds of small gambling parlors stuck between shops in downtown San Jose and other locations. These places openly advertise their wares despite not being attached to hotels. In some places, the gaming laws act more as suggestions than actual hard and fast rules.
Casinos in Costa Rica are prohibited from serving free alcoholic drinks to gamblers, allowing anyone under 18 to enter and allowing anyone under the obvious influence of alcohol or drugs to gamble. Again, these rules are treated more as suggestions in some places.
Costa Rica Online Gambling Licenses
Current gambling laws do not address the internet at all but Costa Rica has nonetheless become a major licensing jurisdiction due to its lax laws, low taxes and well-educated local work force. Getting an online gaming license in Costa Rica requires very little investment and very little personal information – which is important for anyone operating a site that caters to Americans.
Because the country has no licensing system for internet betting, companies wishing to enter the market must instead get a "data processing license." This costs roughly $5,000 USD and that's all that's needed. There are no extensive background checks or software audits like you see with some other gaming jurisdictions. Costa Rica is kind of the Wild West of online gambling.
What's interesting is there aren't actually as many crooks operating out of Costa Rica as you'd think. The industry does a decent job at self-regulating because word spreads so quickly on the internet. Sure, there are bad operators in the country, but not nearly as many as you would expect in a place with such loose gaming laws.
There are two other advantages to setting up shop in Costa. One is there are no special gaming taxes like you see in many other countries. Two is even better: income earned overseas is earned tax-free. Only income earned inside Costa Rica is subject to the income tax, and Costa Rican law considers online gambling to take place at the location of the person making the bets.
Government officials hinted in 2013 that they were interested in pursuing a more formal licensing procedure for the online gambling industry. This would include implementing new regulations, auditing potential licensees and basically making itself a more legitimate licensing authority on the world stage of internet betting. They haven't mentioned anything since then, so we're just waiting to see what happens next.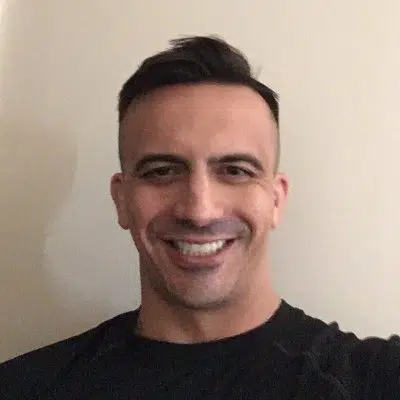 Wes Burns has more than a decade's worth of experience as a writer, researcher, and analyst in the legal online betting industry and is co-founder of OnlineBettingSites.com. Wes approaches his work from the viewpoint of players.