Estonia has relaxed its gaming laws in recent years and now allows most forms of online gambling. For a country that once had an outright ban on gambling, Estonia has come a long ways and is now a fairly free market for players and operators alike.
A free market is always a good thing for the players because it means we have options. No longer do we have to place 100% of our wagers with the state-owned Spordiennustus. If one site doesn't treat you well, there are plenty of other Estonian betting sites to choose from.
Best Estonia Betting Sites
Estonia does have some rules and regulations, however. Estonia betting sites that wish to offer their services to bettors in the country must obtain an activity license and an operating permit. The activity license allows a company to get a permit to organize gambling. Activity licenses can be issued for games of chance, games of skill and totos (sports betting). Once the activity license has been issued, the company can apply for an operating permit.
Once you choose a betting website, you can get started by making a deposit in euros via any of the site's payment methods. These include Trustly, Swedbank, U-Net, Neteller, Skrill, bank wire, and more. Any money that you win can be withdrawn via those same methods plus bank wire and paper checks.
It should be noted that due to online gambling regulations in Estonia, not all gambling sites offer all forms of wagering. Each type of gambling requires a different activity license and not all operators have all types of licenses.
Estonia Gambling Laws
Online gambling in Estonia is regulated by two pieces of legislation: The Gambling Act and the Gambling Tax Act. Together, these pieces of legislation make up the legal, regulatory, and taxation framework for all forms of online betting in Estonia.
The Gambling Act was passed in 2009 and came into effect in 2010. This was the first piece of legislation to address Estonia online gambling. The act created the requirements for obtaining a license and specified which forms of gaming are allowed online. Operators were first able to apply for licenses beginning in 2011.
Originally, the act required servers to be located in Estonia but an amendment in 2012 removed that requirement as long as the potential operator has servers located in a country with its own licensing system and that country's licensing authority is willing to share information with the Estonian Tax and Customs Board.
Prior to all this, gambling first came to Estonia in 1991 after achieving independence from the Soviet Union. Under Soviet rule, all forms of gambling had been banned across the country. Immediately after gaining independence, the country set up a national lottery in 1991. The state-owned lottery company added bingo and keno to the list of available games shortly after.
Lawmakers then passed the 1994 Lottery Act and 1995 Gambling Act to bring land-based casinos to the nation. Over the next 15 years, more than 90 casinos were established across Estonia. Since then, that number has fallen to roughly 3 dozen casinos.
The first Estonian gambling site opened in 2004 with the creation of state-owned sportsbook Spordiennustus. That company remained the sole provider of online sports betting in Estonia until 2010 when the newer Gambling Acts came into effect.
Today, online gambling, poker and online sports betting are alive and well in Estonia. Gamblers have a wide range of options to choose from thanks to common sense gambling regulations that make it feasible for European operators to offer their services to Estonians.
Despite its small population of 1.5 million people, Estonia is an attractive betting market thanks to its well-written legislation, low tax rate and straightforward licensing process. Estonia is also noteworthy as the home country of PlayTech, which is one of the world's largest gaming software providers.
Estonian Banking Methods
Estonian betting websites accept dozens of different deposit methods that can be used to fund your player account and receive withdrawals. All the most common international methods such as Neteller, Skrill, Visa, MasterCard, Instadebit, Click2Pay, Paysafecard and Entropay are accepted by most sites.
Some online gambling sites also accept Estonia-specific deposit methods that work directly with your bank to process deposits. Here's a look at three of those.
U-Net: U-Net works with your bank to send money straight from your banking account to your gambling account. If you choose this option, you will be sent to an encrypted website where you can enter your banking details to complete the deposit. The money is debited from your bank account instantly and sent straight to your gambling site.
Swedbank: Swedbank works in almost the exact same manner as U-Net. Choose this method and you'll be sent to a website where you can enter your banking details and complete the transaction. All deposits made with Swedbank are credited instantly.
Trustly: Trustly also facilitates payments between your bank account and your gambling site without requiring any sort of credit or debit card number. This method uses either a unique transaction number for increased security or it sends you to your online banking login page where you can complete the deposit with your bank.
Trustly works with the major banks in Estonia such as Swedbank, SEB and Nordea. This method and the two others described above are used for deposits only. When it's time to withdraw, you can receive a bank wire or check in the mail.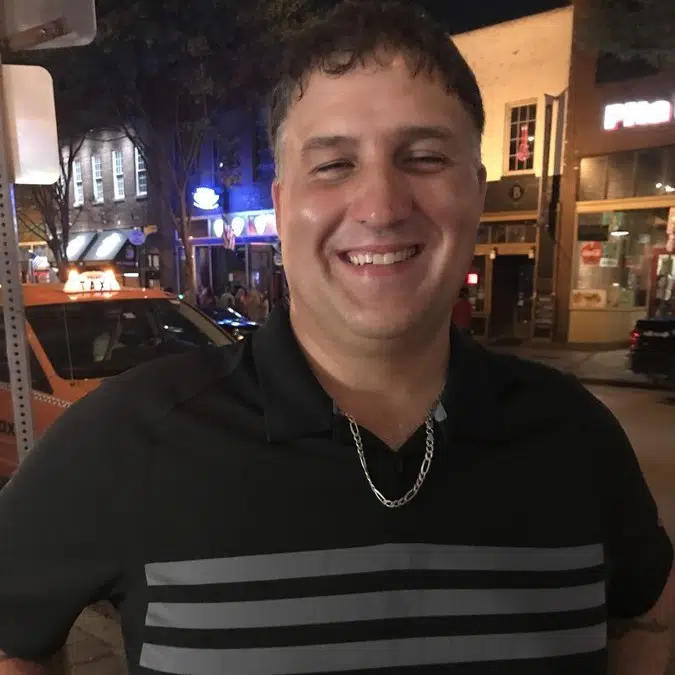 Mike Murphy is the founder of OnlineBettingSites.com and has over 10 years of experience in the legal online betting industry. A regular attendee of industry trade shows and conferences, Mike is a strong proponent of regulated markets and responsible gambling policies.