Online sports betting is legal and tightly regulated in Lithuania. Amendments to the 2001 Law on Gambling established a licensing process for Lithuanian betting sites, while additional amendments have continuously tightened the regulatory framework.
Best Lithuania Betting Sites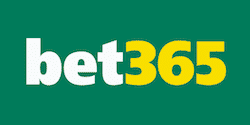 Bet £10, Get £30 in Free Bets
Min deposit requirement. Free Bets are paid as Bet Credits and are available for use upon settlement of bets to value of qualifying deposit. Min odds, bet and payment method exclusions apply. Returns exclude Bet Credits stake. Time limits and T&Cs apply. Registration required.
Lithuanian sports betting sites must apply for licenses, pay expensive licensing fees, partner with local operators, and may not offer bonuses or promotions. As a result, many Lithuanian online betting sites forgo the licensing process entirely.
The Lithuanian government uses internet censorship and payment blocking against unlicensed operators, but bettors can use VPNs to visit foreign betting sites to take advantage of their superior odds and welcome bonuses.
Below are overviews of the best Lithuanian sports betting sites licensed in other European countries.
22Bet Lithuania
22Bet is younger than most online sportsbooks, but it looks and feels like a highly experienced operator. Some of 22Bet's most noteworthy characteristics are its unique and frequent promotions, massive wagering menu, markets for a vast range of sports (everything from football to Mortal Kombat), and a huge number of deposit methods, including more than two dozen cryptocurrencies.
However, the 22Bet website and many of its alternative domains appear on the Lithuanian government's internet blocklist. As a result, Lithuanians who want to bet online with 22Bet must use VPNs to bypass the internet blocks. Lithuania also blocks financial transactions to unlicensed betting sites, but bettors can use Bitcoin or another cryptocurrency to quickly and easily fund their 22Bet accounts.
Bet365 Lithuania
Bet365 accepts Lithuanian customers, but the government has added it to the blacklist for internet and payment blocking. However, bettors can use VPNs to visit Bet365, sign up for accounts, and bet on sports.
It's a bit troublesome to use Bet365 in Lithuania, but it's worthwhile for anyone willing to use a VPN to bet online. Bet365 is highly regarded among customers, provides superior customer support, and offers better odds than licensed Lithuanian betting sites.
In addition, Bet365 welcomes new users with a valuable first deposit bonus featuring fair terms and conditions. Few online sportsbooks offer bonuses and promotions as fair and straightforward as Bet365's.
Lithuania Sports Betting Laws
Online sports betting, retail betting shops, and pari-mutuel wagering are legal but subject to strict regulatory controls.
Lithuanian law was unclear on the legality of online sports betting, but the government approved amendments to the 2001 Law on Gambling in 2014 to provide clarity. The amendments created a licensing process and regulatory framework for operators wishing to offer online sports betting in Lithuania.
Note: Lithuania distinguishes between fixed-odds sports betting and totalisator wagering (pari-mutuel wagering) but classifies both as "remote gaming" when offered online.
The government opened the application process on January 1st, 2016, and has issued a handful of licenses since. Most Lithuanian betting sites are smaller domestic operators with a minimal presence on the international stage. Lithuania's demanding licensing process and tight regulations have discouraged the world's most prominent operators from applying for licenses.
Only the following operators hold Lithuania online betting licenses:
Topsport.lt
Betsafe.lt
Olybet.lt
Optibet.lt
Uniclub.lt
7bet.lt
Partycasino.lt
Accessing Unlicensed Betting Sites in Lithuania
Lithuania uses internet censorship to block access to unlicensed sports betting websites and services. The Gambling Control Authority maintains a blacklist of 1,300+ domains related to unauthorized Lithuanian sports betting sites. Local internet service providers must block access to all domains on the list.
Additionally, the government prohibits financial services providers from processing transactions related to unauthorized online gambling. As a result, fans who try to access unauthorized Lithuanian sports betting sites may find themselves stymied from the get-go.
However, there are well-documented methods bettors can employ to circumvent Lithuanian online betting restrictions, and the law does not target individuals who use unauthorized providers. This is important to note because licensed Lithuanian sports betting sites face significant regulatory costs and are prohibited from offering bonuses.
Why Do Some Bettors Prefer Unlicensed Betting Sites?
In short, unlicensed betting sites face significantly fewer restrictions and lower regulatory costs. Licensed Lithuanian betting sites are subject to higher taxes, strict advertising restrictions, and other regulations that make them less competitive than online bookmakers headquartered in other countries.
For example, Lithuanian betting sites may not offer welcome bonuses, promotional offers, discounts, gifts, or any other incentive encouraging fans to bet on sports online.
That means bettors who use online sportsbooks licensed in Lithuania do not receive first deposit bonuses, special promotions, or access to loyalty programs. In contrast, foreign betting sites welcome new customers with bonuses, frequent odds boosts, and invitations to rewards programs.
Additionally, some bettors are not even aware of which betting sites are legal in Lithuania because advertising restrictions are so pervasive. Licensed Lithuanian betting sites may not send promotional e-mails to customers, even for purposes as simple as sharing information about how to download the mobile app.
For example, in February 2023, the Gambling Control Authority fined Top Sport €25,000 for e-mailing customers with information about its website and mobile apps.
Where to Bet Online in Lithuania
Now that Lithuania regulates online betting, bettors can access a handful of licensed online bookmakers. The .lt domains listed above are the only betting sites that are unquestionably legal. All other betting websites that accept Lithuanian customers are in violation of local law.
However, some Lithuanians continue to do business with foreign betting sites to take advantage of better odds, promotions, and personal preference reasons. No laws make it a crime for bettors to use unauthorized betting sites in Lithuania.
However, bettors should know they have no legal recourse if a foreign operator refuses to pay their winnings. Furthermore, a growing number of betting websites have joined the internet-blocking blacklist and cannot do business with local banking institutions.
Lithuania Sports Betting Taxes
The Ministry of Finance collects taxes on operators licensed to offer horse racing wagering and sports betting in Lithuania.
All sports betting and horse racing wagering operators pay a 20% tax on receipts. In addition, operators pay the following licensing fees:
Lithuanian betting sites (fixed-odds and totalisator): €500,000 licensing fee
Retail betting shops: €100,000 licensing fee
Totalisator betting shops: €100,000 licensing fee
Lithuania Sports Betting FAQs
Other Forms of Legal Gambling in Lithuania
Lithuanian law recognizes five types of gambling and requires operators to apply for separate licenses for each.
Lotteries: Games where players can buy tickets to win prizes (also known as raffles). Casino games, sports betting, slots, and promotions where players purchase something else for a chance to win a prize are not classified as lotteries. The law distinguishes between major and minor lotteries, with different licensing requirements for each. The distinguishing characteristics of major lotteries are nationwide ticket sales and no limit on ticket sales. Minor lotteries (raffles) occur during sporting events and other special occasions, last for one day only, and involve no more than €30,000 in ticket sales.
Table Games and Category A Machines: Roulette, card, and dice games typically found in casinos. Category A machines are slots without maximum win limits.
Category B Machines: Gaming machines with a maximum wager of €0.50 and a maximum win of 200 times the bet.
Bingo: Land-based bingo halls where guests play in person for real-money prizes.
Bookmaking: Retail betting shops and online sports betting. Bookmaking refers to fixed-odds wagering, with customers competing against the house.
Totalisators: Pari-mutuel wagering, typically used in horse racing, where payouts are determined by pooling customers' wagers, keeping a percentage for the house, and using the remainder to pay the winners.
Lithuania Online Betting Timeline
Lithuania regulated gambling and sports betting with the Gambling Law of 2001. The law laid the legal foundation for all real-world gambling in Lithuania. It specifies exactly which forms of betting are legal, who may organize games, and how licenses to organize games are issued.
Today, there are dozens of small gaming halls, bingo halls, and a few full-fledged casinos. At last count, there were nearly 300 gambling establishments of various sizes across the country.
Lithuania only issues sports betting and gambling licenses to local companies that meet specific financial and capability standards. Companies must have sufficient capital and cannot be directed by individuals with criminal records.
Lithuanian betting laws also regulate the conduct of licensed operators. For example, it stipulates that table games must be monitored by continuous video surveillance, gaming establishments must include fire prevention systems, have separate facilities for exchanging chips for cash, and much more.
The 2001 Gambling Law delegates oversight of the industry to the Gambling Control Authority. It is the commission's job to monitor gaming activities and ensure the protection of players and operators alike.
Lithuania lacked online betting laws when this page was initially published. Lawmakers instead applied the 2001 Gambling Law to online betting to limited effect. The government's interpretation of the law made it illegal to organize online sports betting but legal for citizens to participate in games hosted by foreign betting websites.
Lawmakers were aware of the limitations of the then-current Gambling Law and began discussions to amend the law in 2014. A draft bill submitted in 2014 marked the first serious effort by lawmakers to address online sports betting and provide legal clarity for citizens and operators.
To summarize, the amendments addressed "remote gambling" to ensure that the public is protected from the harmful effects of gambling and that the industry remains free from the influence of crime. The amendments also allow foreign operators from other EU nations to apply for Lithuania online betting licenses.
The bill established a the Gambling Control Authority to oversee all sports betting and online gambling in the country. Prospective betting sites must apply to the Authority for a license and meet specific requirements such as incorporating as a Lithuanian business and partnering with local operators. These two requirements result in there only being room for a few licensed operators in total.
The Gambling Control Authority was also granted powers to crack down on unauthorized Lithuanian betting sites. Local financial institutions and internet service providers must cut off all access to blacklisted operators at the authority's demand.
Potential Showdown with the EU?
Lithuania's gambling laws have come under withering criticism since taking effect on January 1st, 2016. Operators worldwide have decried the licensing conditions which require licensed sites to establish an in-country office and operate a minimum number of brick-and-mortar casinos in Lithuania.
Unibet called the law "unenforceable" and predicted the EU would reject Lithuania's betting laws. This statement came after Lithuania's top regulator added Unibet to the blacklist of betting sites that local ISPs must block. Other major brands, such as William Hill, have also been added to the blacklist after refusing to conform to Lithuania's gaming laws.
A showdown between Lithuanian lawmakers and the EU appears increasingly likely. Other EU member states have attempted to pass similar legislation (requiring a physical presence in the country) and have subsequently found themselves at odds with the EU.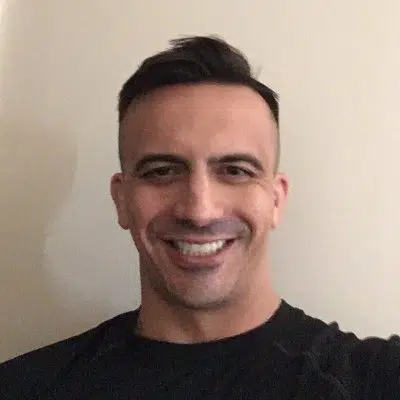 Wes Burns has more than a decade's worth of experience as a writer, researcher, and analyst in the legal online betting industry and is co-founder of OnlineBettingSites.com. Wes approaches his work from the viewpoint of players.