Regulators Address Loot Boxes and Skins Betting

A coalition of 16 gambling regulators from Europe and the United States have joined forces to address issues related to skins gambling and loot boxes in video games.
A statement from the UK Gambling Commission explains the regulators have signed a statement of intent to "work together to address the risks created by the blurring lines between gaming and gambling."
The statement further explains:
"Tackling unlicensed third-party websites offering illegal gambling linked to popular video games is a priority and the regulators are calling for the video games industry and technology platforms to play their part in helping crack down on these websites. Games providers must also ensure that features within games, such as loot boxes, do not constitute gambling under national laws."
What's the Problem?
There are two main issues at hand that have gotten regulators to sit up and take notice over the past couple of years: skins betting and loot boxes. Both issues are related, but both are unique.
Skins betting is most famously associated with an update to Counter-Strike: Global Offensive released in 2013 that introduced decorative skins for players' weapons. Skins do not impact gameplay in any way other than to change the way the weapons look; they're a purely cosmetic upgrade.
Skins, like beanie babies, have no inherent value aside from most being common and easy-to-find and others being extremely rare and highly sought-after.
CS:GO was developed in part by the Valve Corporation, which also runs the Steam Community Marketplace where players can trade skins with one another. The highly collectible nature of skins combined with a vibrant marketplace for skins led to the emergence of a virtual economy with varying skins being valued based on their rarity.
The one catch with all this buying, selling and trading of skins was that players had no way to convert their rare items into real money. Any money deposited onto the Steam Marketplace is converted to Steam credits, which are then used to buy skins. And when skins are sold, players receive Steam credits in return. Furthermore, there is no way to convert Steam credits back into real currency.
Thus, it wasn't long before third-party trading sites began popping up to allow players to buy and sell skins directly between one another for significant sums of money. This is how skins became a virtual currency.
Eventually, the first skins betting and gambling sites appeared on the scene. Through these sites, players could wager skins on the outcomes of eSports matches and win skins. Traditional casino-style gambling sites also sprung up allowing players to win and lose skins. Any skins won through these gambling sites could then be sold off to someone else for real money.
In short, skins became a stand-in for actual money. Players (often times young players) simply used skins to gamble online. All these skins betting sites were completely unregulated and ultimately, that led to the skins betting scandal of 2016. Gambling regulators have since stepped in and many are looking to put an end to what amounts to unregulated online gambling.
Loot boxes have generated controversy because the concept shares certain elements with gambling. In an increasing number of video games, players can purchase loot boxes (sometimes called loot crates or booster packs depending on the game) to unlock cosmetic skins or in-game items that enhance gameplay in some fashion.
The issue with loot boxes is their contents are unknown until the player buys and opens one. In most cases, loot boxes contain mundane items of low value. However, players occasionally hit the "jackpot" when a high-value item is revealed.
Although loot boxes do not fit the legal definition of gambling in most jurisdictions, officials associated with a wide range of gaming regulators have expressed discomfort with the idea. Essentially, players are gambling by paying money to open a loot box with no guarantee of what they'll get.
Over the past year, regulators have increasingly used the word "gambling" in association with loot boxes, expressed concerns regarding the addictive nature of loot boxes and pointed to the risk of children being exposed to something that is akin to gambling.
The UK Gambling Commission addressed loot boxes last year and determined they do not meet the definition of gambling as long as items acquired via loot boxes remain confined for use in-game and cannot be traded for real money.
However, the UKGC also noted at the time that "many parents are not interested in whether an activity meets a legal definition of 'gambling'" and that it is "concerned with the growth in examples where the line between video gaming and gambling is becoming increasingly blurred."
The UKGC made it clear it would be taking a closer look at loot boxes and other issues surrounding near-gambling activities in the future. That day has now come.
Gambling Regulators Joining Forces to Address These Concerns
Gambling regulators from Washington State in the USA plus 15 European countries have signed a declaration to work with one another and with game developers to address the risks associated with skins betting and loot boxes in video games.
UK Gambling Commission Chief Executive Neil McArthur put it this way in a statement on Monday:
"We have joined forces to call on video games companies to address the clear public concern around the risks gambling and some video games can post to children. We encourage video games companies to work with their gambling regulators and take action now to address those concerns to make sure that consumers, and particularly children, are protected."
Details regarding how regulators will address these concerns have yet to be worked out, but the letter of intent explains regulators will be looking at the issue closely and taking action as necessary.
The letter also subtly warns game developers that it would be "in the interest of these companies whose platforms or games are prompting concern, to engage with [gambling] regulatory authorities to develop possible solutions."
And here's the complete list of countries whose regulators have signed on to deal with these concerns:
| | | |
| --- | --- | --- |
| Austria | Czech Republic | France |
| Gibraltar | Ireland | Isle of Man |
| Jersey | Latvia | Malta |
| The Netherlands | Norway | Poland |
| Portugal | Spain | Washington State, USA |
| UK | | |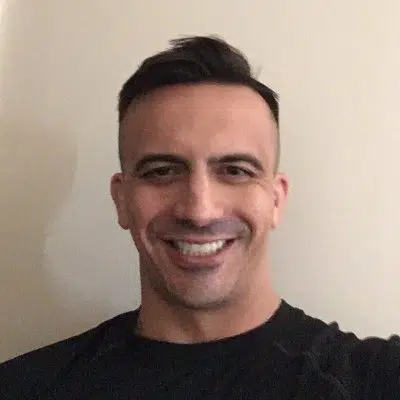 Wes Burns has more than a decade's worth of experience as a writer, researcher, and analyst in the legal online betting industry and is co-founder of OnlineBettingSites.com. Wes approaches his work from the viewpoint of players.