Is Apple Pay a Game Changer for Online Gambling?

One of the bigger pieces of news to come out of the latest round of iPhone announcements was something about a new payment system called Apple Pay. Little information was released at first but most people figured it would be some sort of mobile payment system that would have people using their iPhones like their credit cards. Those assumptions were correct.
The basic idea with Apple Pay is it enables your iOS device to store encrypted credit card information on your device. You can then use your iPhone to pay for goods and services when checking out by swiping your phone near the cashier's credit card reader – sort of like those tap-to-pay credit cards.
This all works using near-field communication (NFC) technology. You hold your iPhone up to the card reader and the payment is made just like that. Your actual credit or debit card number is never revealed to the merchant during the process.
When you hold your phone up to the reader, you'll be asked to scan your thumb-print on your device before the payment is accepted. Information is still coming out as I write this article. In fact, the system won't even be deploying until next month. Even so, it's not too hard to imagine where Apple is going with all this. They want to get into the payments game and be your virtual wallet.
It's starting to look like some form of Apple Pay will also be available on next-generation iPads that are equipped with Touch ID. It's not clear if this means iPads could be used to make purchases in person or if the system will only be used for in-app purchases.
What does this mean for online betting?
Not a whole lot yet. From what I can tell, Apple Pay will only be accepted in-person or online at specific retailers that are equipped to handle Apple Pay transactions. Apple is saying it won't store your payment information on your device other than in an encrypted state, so this might suggest that you won't be able to just pay online anywhere credit cards are accepted – merchants will need to be specifically set up to accept Apple payments.
It's possible online betting sites will eventually accept Apple payments. However, this probably won't be happening at unlicensed gaming sites in the United States.
USA-legal sites such as those found in New Jersey and horse racing sites such as BetAmerica will probably be OK since they operate in accordance with all state and federal laws. Illegal offshore betting sites are highly unlikely to work with Apple Pay.
European gaming sites that operate only in regulated markets have much better chances on this front. If the site is licensed and legal, there's no reason for Apple to refuse to do business with them.
It will likely be a while before that happens though. Apple seems to be focusing on getting the US market prepared for its new payment system. The European/UK market will have to wait until Apple Pay makes significant inroads there.
If Apple Pay does enter the legal gaming market, it will be imperative for licensed gaming sites to jump on the opportunity. Mobile users already make up a significant chunk of wagers placed in regulated markets. According to some reports, up to 70% of traffic to UK gaming sites comes from mobile devices. All gaming companies in the hyper competitive UK market should keep a close eye on Apple Pay.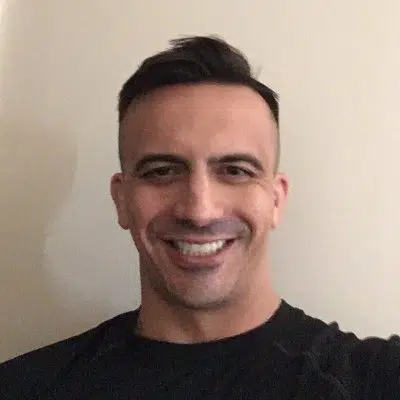 Wes Burns has more than a decade's worth of experience as a writer, researcher, and analyst in the legal online betting industry and is co-founder of OnlineBettingSites.com. Wes approaches his work from the viewpoint of players.