Has a Bookmaker Voided Your Bet? What To Do About It

I'm sure that most of you have heard of the concept of the mug punter. That is the individual who places poorly-researched wagers at poor value odds. This type of bettor is a bookmaker's dream and the sort of person who will never be restricted. However, it sometimes seems as if the bookies are playing us ALL for fools.
If you go into the terms and conditions of a bookmaker's website, you will surely come across a stipulation which states that the company has the power to void a bet for a variety of reasons. "Palpable error," which is when a bet has been offered as obviously incorrect odds, is one reason. Matches being concluded early is another.
How often have you placed a winning bet only to discover that it has been voided for some bogus reason? Sure, we occasionally benefit from voided wagers when we lose, but that is seldom the case. In the vast majority of cases, a punter will get angry, perhaps call the bookmaker in question out on social media, but get nowhere near justice.
This is mainly because we assume that the bookmaker's terms and conditions are ironclad. In reality, you can add whatever you want to T's and C's, but if they are unlawful, they can be challenged in the court of law.
Punters DO Have the Power
Up until the Gambling Act of 2005, gambling contracts were not enforceable in the courts. However, everything changed in 2005 with Section 335 of the Act of greatest interest. It states: "The fact that a contract relates to gambling shall not prevent its enforcement." Of course, the Act does not prevent a bookmaker from reneging on the contract for reasons stated in its terms and conditions.
However, it doesn't have to be the end of the story when a bookmaker voids your bet. Back in 2015, Julius Ndlovu saw that William Hill was offering outrageous odds of 2,000/1 on Roger Federer to defeat Tomas Berdych by a score of 6-3 in a specific set during their Rome Masters match. He was clearly thrilled when his £0.50 stake was transformed into a £1,000 windfall.
There was only one problem: William Hill weaselled out of the bet citing "palpable error." It is astonishing that when punters make mistakes, they get punished, yet when online bookmakers do it, they are seemingly allowed to bend the rules to their will.
Imagine you bet £50 on a specific market only to realise that you had made a blunder. What do you think will happen when you contact the site's customer service saying you should get your money back due to palpable error?
Julius was rightly incensed and pointed out that it is not a customer's responsibility to check if the odds are correct. William Hill assumed that Julius would do nothing like most punters but grossly underestimated the student's anger and resolve. Rather than vent online for a while and give up, Julius decided to take the bookmaker to court. Initially, William Hill offers two free £50 bets as "gestures of goodwill," but Julius rightly refused.
He took the case all the way to court and not only did he win, but he was also awarded an extra £209 in costs on top of his winnings.
Personal Experience
I must confess, I used Julius' case as an inspiration to recover money withheld from me by 10Bet after several winning bets were voided. The game in question was a friendly between Ranheim and Kolstad. The game kicked off, and markets were available for 21 minutes. The game vanished from in-play but I found out that Ranheim had won 6-1. In the end, my profit was over £600.
I was initially paid out in full then an hour later, I logged into my account and found that the money was taken away! 10Bet had voided all of my bets. Their reason: Because the game was 70-minutes long; two x 35-minute halves. If anything, this made it even harder for me to win the wagers!
After several fruitless conversations with customer service agents trained to provide parroted responses, I went on the attack. By the way, various agents continued to say more or less the same thing: The bet was settled correctly in accordance with the site's terms and conditions. However, this doesn't mean you don't have a case because in many instances you actually do.
I sought legal advice from my brother who is a corporate lawyer, and he advised me to take legal action. I informed 10Bet that I would be taking them to small claims court to recover the money. They responded by offering me a £50 free bet which I refused.
I was 100% committed to going to small claims court, but after sending a final email outlining what I would be claiming in the case, all winning bets were paid out like magic! My email contained the following:
Full details of the bet including the half time and full-time scores.
Information about how long the in-play markets were left open for.
A query as to why my bets were paid out first before being voided.
I outlined that the site did not inform punters as to the reduced length of the match even though it was in-play for ages.
The amount of money owed.
What I didn't do was rant on social media; it will achieve nothing and make you look bad if your case makes it to court. I also noted with interest that 10Bet kept telling me to contact the Independent Betting Adjudication Service (IBAS). It was also noteworthy that William Hill told Julius the same thing.
While IBAS has ruled in favour of punters in the past, it has developed a reputation for siding with the bookmaker more often than not. I am not 100% sure if it is true, but if you go down the IBAS route and lose, you are apparently not allowed to take any further action. Personally, I would recommend contacting the Gambling Commission if a void bet is not settled to your satisfaction.
When writing to the bookmaker, make sure you inform them that you expect the outcome to be settled satisfactorily within 14 days or else you will get in touch with the Gambling Commission and Justice For Punters (an excellent website dedicated to helping bettors.) You will have to complete a Small Claims Court form if you take it to the courts and there are associated costs; but if you are owed hundreds of pounds, it is well worth the investment.
Final Thoughts on Voided Bets
To be fair, void bets are not an everyday occurrence and are often no more than a minor inconvenience. However, in the cases of myself and Julius, they became very big deals because of the amount of money involved. If you believe you have had bets wrongly voided, get in touch with the bookmaker.
They may claim palpable error or say a game's duration was shorter/longer than originally stated. At this stage, it is up to you to decide how to proceed. If you are owed a significant sum of money, don't go to social media and use profanity, and don't abuse the customer service representative.
Instead, calmly and clearly state what you are owed, and try to remember as many details about the bet as possible. Tell the bookie that you will contact the Gambling Commission and Justice For Punters, and are preparing to go to Small Claims Court. If they offer a £50 bet or another token sum as a "goodwill gesture," refuse it and pledge to forge ahead.
You may be shocked at what happens next because believe it or not, a bookmaker's terms and conditions are not set in stone. They can be challenged AND defeated. Good luck!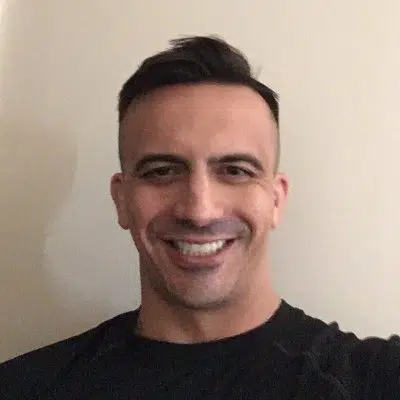 Wes Burns has more than a decade's worth of experience as a writer, researcher, and analyst in the legal online betting industry and is co-founder of OnlineBettingSites.com. Wes approaches his work from the viewpoint of players.