Kenya Sports Betting Tax Prompts SportPesa and Betin to Exit Market

Two major Kenyan sports betting firms are closing shop in response to what they call an increasingly hostile regulatory environment and high taxes that have made their businesses non-viable.
SportPesa and Betin account for more than half the Kenya sports betting market but have decided to stop doing business in the country in the latest turn in a long-running saga pitting local betting operators against the government.
The decision comes in response to the Kenyan government moving forward with a 20% tax on betting winnings. In a statement announcing its departure, SportPesa said this:
"SportPesa is disappointed with the decision by the Kenyan legislature to impose a 20% excise tax on all betting stakes.

"The tax is based on a fundamental misunderstanding by the Rotich led treasury of how revenue generation works in the bookmaker industry. This decision will have a damaging impact on both customers and treasury. Further compounded by the currently in-effect 20% Withholding Tax on Winnings, the economic incentive to place bets will be completely removed as the taxes will deprive consumers of their total winnings.

"This will have severe consequences for licensed betting companies, which dutifully pay their taxes and ultimately will lead to a decline in government tax revenue to near zero and will halt all investments in sports in Kenya.

"Until such time that adequate taxation and non-hostile regulatory environment is returned, the SportPesa brand will halt operations in Kenya."
CalvinAyre.com reports the exit of both companies could result in the loss of over 2,500 jobs in Kenya. SportPesa is also active in the African sports betting markets in Tanzania and South Africa along with international operations in the UK and Italy.
SportPesa Exit Puts Kenyan Football in Tight Spot
SportPesa and Betin were among more than two dozen Kenyan betting sites that had their licenses suspended earlier this year as a part of a long-running dispute with the government over taxes and social ills associated with gambling.
Last year, SportPesa temporarily severed all sponsorships with local football clubs in response to high taxes implemented on the industry. The decision put the financial viability of the Kenyan Premier League itself and individual clubs Gor Mahia and AFC Leopards at stake.
The potential loss of sponsorships has put Kenyan football clubs in a tight spot once before. Once again, Kenyan football is preparing to feel the pinch with the country's primary sponsor making its exit.
As Goal.com reports, Gor Mahia and AFC Leopards are already in dire straits. Both clubs have been unable to pay their players for two straight months and the exit of SportPesa may result in the closure of both clubs.
Here's Gor Mahi Chairman Ambrose Rachier on the development:
"There is still no solution as at now as the SportPesa sponsorship is still off. The club owes two months and three months' salaries to the players and technical bench respectively. We simply don't know where to run to, we need sponsors because managing this club is becoming a huge task as days pass by."
And here's AFC Leopards Chairman Dan Shikanda:
"We are facing tough times ahead. To be honest, some of our new signings are yet to receive their sign-on fees because we were hoping SportPesa will return to sort the same.

"We will now have to rely on well-wishers and the fans to manage the club. It is not easy and I know we will face many tough hurdles ahead. Ingwe was depending 100% on SportPesa funding. We simply don't know where we will go from here."
Not Everyone Sad to See SportPesa and Betin Go
The potential exit of two major sports betting firms comes amid a wider debate on the social impact of legal sports betting in Kenya. Reactions on social media have been mixed, with some commenters irked at government intervention run amok and others glad to see the firms leave.
Just days after the announcement, Kieni MP Kanini Kega said good riddance to the firms that do not add any value to the country.
"Betting does not create wealth. It is unfortunate that the two firms closed shop. I know a few people who were employed lost their jobs, but I insist that the kind of companies we are going to support are those that come in terms of industries that will create job opportunities for our people but not addiction," he said.

"As a government we welcome those companies that want to invest in our country, those who will create wealth for our people, but some investors like those engaging in betting business are not adding any value."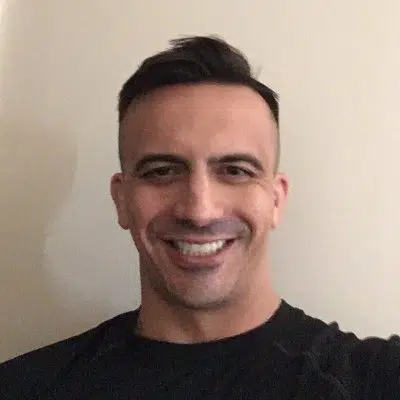 Wes Burns has more than a decade's worth of experience as a writer, researcher, and analyst in the legal online betting industry and is co-founder of OnlineBettingSites.com. Wes approaches his work from the viewpoint of players.