Panama Papers Reveal Online Gambling Connections

The growing Panama Papers scandal has already implicated a number of high profile international politicians and corporations, and the leak is only getting started. Among those named in recent revelations include Amaya Gaming (parent company of PokerStars) and Teddy Sagi, founder of Playtech.
Neither Amaya nor Sagi have been accused of any wrongdoing in connection to the Panama Papers, but the information revealed so far has proved quite interesting. It is impossible to know what other information has yet to see the light of day and whether or not authorities will act on any information gleaned from the papers.
The Implication of Amaya and David Baazov
Boy, this has not been a good year for Amaya CEO David Baazov. Last month, he was charged by Quebec's financial regulatory, Autorité des marchés financiers (AMF), for multiple insider trading violations. The charges levied against Baazov consist of aiding with trades while in possession of privileged information, influencing or attempting to influence the market price of securities of Amaya and communicating privileged information.
Baazov is currently on a voluntary and indefinite paid leave of absence as CEO of Amaya while he deals with his newfound legal troubles. Things got even worse for the embattled CEO after CalvinAyre.com came out with a story that highlights some uncomfortable links between Baazov and a company that may have been involved with processing payments for US-friendly betting sites after the passage of the UIGEA.
The full article is well worth a read as it lays out an interesting series of connections between Baazov family members, associates, BetOnUSA.com and OddsMaker.ag. The common link between them all is Zhapa Holdings, Inc., which was named in the Panama Papers release.
CalvinAre.com explains that Zhapa.com once billed itself as a payment processor for "both low risk and high risk merchants." Two US-friendly betting sites were at one point hosted on a Zhapa.com DNS server. These include BetOnUSA.com, which was once owned by Josh Baazov (brother of David Baazov) and Craig Levett (who was also implicated in the AMF investigation into Baazov's alleged insider trading activities).
Playtech Founder Also Named in Panama Papers
On Sunday, Haaretz.com reported that Playtech founder Teddy Sagi was also named in the leak as the sole shareholder of at least 16 offshore companies. Teddy Sagi founded Playtech in 1999 and grew it into the world's largest gambling software and services provider with annual revenues of €457 million as of 2013.
Sagi has not been accused of any wrongdoing despite his appearance in the leak. Offshore corporations are completely legal as long as shareholders report their existence to tax authorities. Only time will tell if Mr. Sagi faces legal trouble for his share in these companies, which Haaretz reports mostly deal with real estate.
What are the Panama Papers?
The Panama Papers story revolves around a massive trove of leaked documents from a Panamanian law firm named Mossack Fonseca that specializes in setting up and managing offshore bank accounts for clients located around the world. The data dump is reported to contain 2.6 terabytes of data consisting of 11.5 million documents.
Just days after the leak was first reported, fallout from the data dump has already resulted in the Prime Minister of Iceland stepping down. Other high profile businessmen, heads of state, FIFA officials and more have also been identified as owners of secretive offshore bank accounts.
Merely owning an offshore bank account is not a crime, but such accounts can be used for all sorts of nefarious purposes such as money laundering, shielding assets from tax authorities and concealing conflicts of interest. With the Prime Minister of Iceland already stepping down, we can only guess at what will come next as reporters comb through the massive data leak.
The documents were first given to a German newspaper called Süddeutsche Zeitung by an anonymous source over a year ago. Süddeutsche Zeitung later decided to sort through the data in combination with the International Consortium of Investigative Journalists. The investigation has been ongoing for more than a year now, but investigators have only recently began releasing the data and already the fallout has been huge. What we've seen so far is likely only the tip of the iceberg.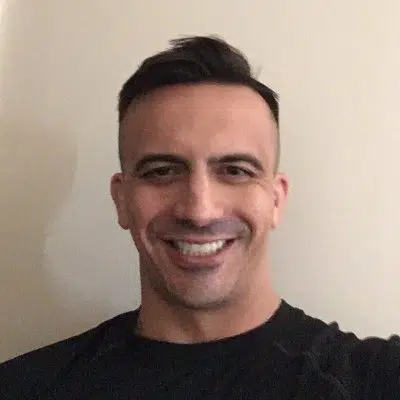 Wes Burns has more than a decade's worth of experience as a writer, researcher, and analyst in the legal online betting industry and is co-founder of OnlineBettingSites.com. Wes approaches his work from the viewpoint of players.