Lithuania Clamps Down on Unlicensed Betting Sites

Betway, Unibet and William Hill have earned the dubious distinction of joining Lithuania's gambling blacklist. Late last month, the government updated its list of banned betting sites and ordered those three names to join a growing list of operators that are considered unwelcome.
Earning a spot on on the blacklist in Lithuania can result in "strict legal action." To date, such legal action includes taking steps to prevent financial transactions to/from blacklisted sites and ordering local internet service providers to block access to their websites.
A statement published on the Lithuanian Gaming Control Authority website March 3rd reinforced the government's stance on unlicensed betting sites:
"The Gaming Control Authority continues monitoring the online gambling offers. It was found that few illegal online gambling operators in order to circumvent the measures, established in the Gaming Law, change internet domain names and persist in violating the legal provisions in force in Lithuania.

"Such activity demonstrates failure to response national regulation and infringes legal acts of the Republic of Lithuania. Furthermore, the Gaming Control Authority considers such actions an unethical and unfair behavior, which casts a shadow over [the] reputation of the participants of the whole gaming market, operating fairly and illegally."
Lithuania revamped its gaming laws in January of 2016 and warned operators that they could face serious legal action if they continue to market to Lithuanians without proper licensing. The Gaming Control Authority started its blacklist earlier this year and now blocks a variety of domains related to 188 Bet, MarathonBet, Pinnacle Sports, PokerStars, Triobet and NordicBet in addition to Betway, Unibet and William Hill.
Since January 1st, Lithuania has committed to clamping down on unauthorized gaming sites. Amendments to the gaming law gave the Gaming Control Authority broad powers to compel internet service providers and banking institutions to block and cut ties with betting sites that continue to disregard the country's gaming laws.
The laws still do not target players, but the latest amendments do make it more difficult for citizens to access unlicensed betting websites. Previously, a government official warned players that they risk losing their money if they do business with unlawful operators. The blacklist is still relatively short in comparison to the total number of operators that exist around the world, but government officials are clearly determined to enforce the law.
The Lithuanian government is now accepting applications from foreign gaming sites for gambling licenses, but so far only four have applied and been accepted. The only authorized sites now include Orakulas, the Losimu Strategine Grupe (TonyBet), Top Bet and the Olympic Casino Group.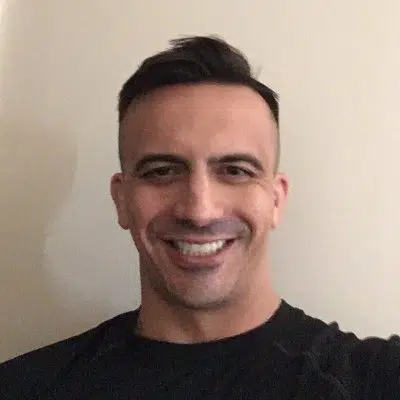 Wes Burns has more than a decade's worth of experience as a writer, researcher, and analyst in the legal online betting industry and is co-founder of OnlineBettingSites.com. Wes approaches his work from the viewpoint of players.