BetRegal is a relatively new entrant in the online gaming market having launched in June of 2017. At first glance, BetRegal.com looks like just another dual-purpose betting site with sports betting and casino games all in one place. However, a closer look reveals that BetRegal takes a slightly different approach than most online bookmakers by offering better odds than the industry average.
The BetRegal approach to growing market share is to appeal to customers not through outlandish bonus offers and grandiose promises, but by reducing margin and giving customers more value in the odds offered on betting events.
Notice: OnlineBettingSites.com does not currently recommend BetRegal to our readers. Please visit our alternative recommendation: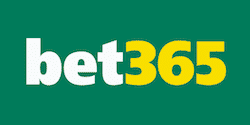 Bet £10, Get £30 in Free Bets
Terms Apply
When BetRegal launched, CEO Michael Mirtl said this in a press release:
"Our research has told us that customers are evolving. Gone are the days of attracting new acquisition by simply offering a bigger bonus or free bet. The onus is now on operators to ensure we are providing a high- quality product, offering significant value and a great user experience. This is where we feel we can differentiate BetRegal.com."
Mirtl has also said that BetRegal intends to appeal to "smart customers who understand the value of quality betting odds." In other words, the BetRegal.com strategy is to provide value to customers through the use of competitive odds and grow a large, loyal user base.
BetRegal itself is partnered with online gaming platform EveryMatrix and operates off Malta Gaming Authority (MGA) and UK Gambling Commission (UKGC) licenses held by EveryMatrix. We have verified this with the MGA, UKGC and EveryMatrix. BetRegal also holds gaming licenses in Demark and Curacao.
BetRegal Sports Betting Review
BetRegal does appear to follow through on its promise to offer competitive odds. After seeing the CEO's claims about targeting smart customers and offering better prices to attract new punters, I decided to put BetRegal to the test and see how its odds stack up against the competition.
You can see my calculations at the bottom of this review, but the Cliffs notes version is that BetRegal does offer competitive odds. I tested twelve random matches in football, tennis and hockey and calculated the margins at BetRegal plus three other large betting sites. BetRegal had the best odds in 5 out of 12 of those matches, which is better than expected considering there were four bookmakers in total being tested.
My sample size was admittedly small, but what I saw was enough to give some credence to BetRegal's claims about competing on the basis of value rather than on big welcome bonuses. BetRegal was especially competitive when it came to Premier League football. BetRegal had the lowest margins in all three Premier League matches that I compared, with margins ranging from 2.4% to 3.0%. In those same matches, the other bookmakers had margins ranging from 3.7% to 6.8%.
It would be better to compare the margins across hundreds and hundreds of betting events, but that would be a project unto itself and is beyond the scope of this review. Overall, I was pleasantly surprised to see BetRegal as competitive as it was – especially for football betting.
BetRegal Sports Betting Markets
BetRegal.com offers a wide selection of sports and an extensive range of betting options within each sport. The football markets are especially in-depth with international leagues of all sorts covered. Leagues from dozens of countries are available, with options ranging from the big English and German leagues on down to leagues as small as the Nicaragua youth league. This is one of the most extensive football offerings on the market.
Domestic leagues in Argentina, Aruba, Azerbaijan, Australia, Austria, Croatia, Brazil, Denmark, Ecuador, Oman and so many more countries are covered – and in many cases multiple leagues in each country. On the day this review was written, BetRegal's football betting section had a grand total of 28,892 individual wagers open for betting.
Going beyond football, BetRegal also covers all the other major sports of the world such as tennis, basketball, ice hockey, rugby, cricket, eSports and so on. They also cover some of the more niche sports such as Gaelic football, handball and snooker.
Individual matches frequently have upwards of 100 individual wagers related to that one match alone. Again, football seems to get the most coverage in this regard. I looked at a random Premier League match between Manchester United and Chelsea just now and found exactly 115 different bets for this one matchup. The options included a variety of ways to bet on the winning side, total goals, correct score, first goalscorer, anytime goalscorer and much more. The options are almost endless, it seems.
The one area in which BetRegal's coverage wasn't as in-depth was horse racing. You will find daily racing options for racetracks in the US, UK, Australia, Ireland and elsewhere, but the betting options are limited. When I was writing this review, BetRegal had about 39 races on offer with the only betting options being win and each way.
Here's the full list of sports covered by BetRegal:
| | | | |
| --- | --- | --- | --- |
| Football | Tennis | Basketball | Ice Hockey |
| Volleyball | AFL | Badminton | Baseball |
| Bowls | Cricket | Cross Country Skiing | Curling |
| Cycling | Darts | eSports | Boxing |
| MMA | Floorball | Futsal | Gaelic Football |
| Golf | Handball | Horse Racing | Hurling |
| Motor Racing | Rugby League | Rugby Union | Snooker |
| Politics | Entertainment | | |
BetRegal Live In-Play Betting
BetRegal's in-play betting platform is solid, but does not stand out in any way over other major bookmakers. The number of in-play events is about average, the types of bets you can place during events is about average and the interface itself is average to slightly-below-average.
BetRegal does do well in maintaining a busy live betting schedule. Rarely will you log in here to find fewer than several dozen in-running events live at that moment and it is not uncommon to see 50+ events running at one time.
The biggest miss here is BetRegal does not publish a calendar of upcoming events. I never have any idea of what to expect because the website does not show you what they'll have on offer tomorrow, or even later tonight. It's always a matter of just logging on and hoping they have the match I'm looking for. This is a huge oversight.
The range of sports offered in-play is fairly diverse as well. Football is the most popular as you would expect, but they also cover tennis, basketball, ice hockey, volleyball and a range of other sports as the season permits.
The types of bets accepted during in-play events includes a usual assortment of wagers on who will win, who will achieve the next score, who will win the half, what the final score will be and other bets of that type. If you have bet on live events elsewhere, you'll know what to expect here.
The interface itself looks nice but lacks functionality. There is no live streaming video as of yet, so you'll be limited to watching stats move on a virtual representation of the playing surface. The types of stats you have access to are limited and the screen just doesn't offer much beyond the score, fouls, shots on target, time of possession and other basics.
Overall, I would rate the in-play betting platform at BetRegal as just a little below average. It's not terrible by any means, but it could also use some improvement. Just a few minor changes would go a long way in making this an excellent live betting product. Adding a live events calendar and finding a way to start streaming live video of matches online would move BetRegal's in-play betting rating from average to very good.
BetRegal Casino Review
The casino at BetRegal is massive with nearly a thousand games of all different types on offer. At last count, there were exactly 930 games to choose from with more being added on a regular basis. Needless to say, there should be something here for players of all types. Whether you prefer table games, video slots, keno, virtual sports or just about anything else, the odds are you'll find it here.
BetRegal is able to maintain such a large stable of games by partnering with multiple software providers including. Currently, BetRegal Casino has 111 games by Genii, 6 virtual sports titles by Globalbet, 405 games by Microgaming, 68 by Multislot, 155 by NetEnt, 130 by NYXGaming, 40 by Playson and 15 by RCT and more than a hundred proprietary titles. In all, the selection here is highly diverse.
The NetEnt and NYX games stand out as the best in terms of graphics and overall quality, but the large collection of Microgaming titles will please the many fans of that software. You'll find staple Microgaming titles such as Immortal Romance right alongside much-newer NetEnt with their own progressive jackpots on offer.
On the other hand, some of the games providers are horribly outdated. BetRegal's decision to include games from RCT is a real head-scratcher, for example. These games are terribly outdated and some are stuck in Spanish-language mode. Absolutely nothing about the RCT games inspires any confidence. I've included one RCT screenshot below just for reference (the keno-style game), but fortunately only a handful of these games appear on the BetRegal platform.
BetRegal Slots Games
Slots are certainly the strong point here with nearly 800 classic and video slots in total from numerous software providers. The variety here spans the full range from basic, mechanical-style slots on up to the latest 3D games with multiple bonus rounds and progressive jackpots. Whatever your preferred style of play, you should find something that fits the bill here.
Quality of slots likewise runs the full range from comically bad (RCT slots) on up to extremely polished (NetEnt). You'll also find a collection of jackpot games with large progressive prizes on offer. One of the biggest jackpots in the BetRegal lineup can be found in Mega Fortune, whose jackpot is often worth €2 million+. Other jackpots on offer tend to lie in the six-figure range.
Unfortunately, the BetRegal website does not offer a way to filter games by current jackpot size. You can filter to show only jackpot games, but there is no way to see a list of current jackpots in order to quickly find the biggest. You'll just have to open each slot games individually to see the current jackpot.
BetRegal Table Games
BetRegal has nice and varied selection of table games offered by multiple providers. The variety here is nice as you'll find traditional games such as blackjack and roulette along with unique variations of each that all combine to give you options. There are dozens of blackjack variations, multiple types of roulette and many other poker-style games such as Texas Holdem and Oasis Poker.
Navigation is a bit clumsy as the BetRegal website only shows a handful of table games at a time, which requires you to manually flip through page after page of table games to find what you need. A handy search bar at the top comes in handy for finding specific games, but there is still no way to conveniently browse a full list of the games beyond flipping through page after page until something catches your eye.
In all, there are more than a hundred table games available at BetRegal Casino. Classic games such as blackjack, baccarat, roulette and craps account for the majority of the selection, but there are also plenty of other options.
One minor annoyance I found while browsing the table games area at BetRegal is that all the thumbnail previews of the table games all look extremely similar, yet no names are shown until the cursor is hovered over the thumbnail preview. This makes for a painstaking process when looking for certain types of games. Thankfully, the search function works well so you can at least find specific games by searching for the name.
BetRegal Live Dealer Casino
The live dealer casino at BetRegal is powered by NetEnt, which is a positive thing because NetEnt software is some of the best in the business. You can log in to your BetRegal account day or night and a variety of tables open for blackjack, baccarat, roulette and poker.
The live dealer interface uses a virtual table on your screen that is used to place bets and track results, while live streaming video shows the dealer actually deal the cards, drop the dice into the spinning roulette wheel and so on. Your bets are placed on a virtual representation of a table, but the dealer on the screen uses real tables, real cards and real roulette balls to play out each game in front of you in real time.
Blackjack is by far the game with the most options and widest betting limits. At any given time, you can expect to find five or more live blackjack tables running at any time. Other games are more hit-or-miss. There are times when I have logged in to BetRegal and was unable to find any tables at all running for baccarat and poker variations.
BetRegal Deposit Methods
BetRegal accepts a limited number of deposit methods, although it is possible they accept more based on your location. From the UK, the options I had open to me included Visa, MasterCard, ecoPayz, Neteller and Skrill.
| | | | |
| --- | --- | --- | --- |
| Deposit Method | Fee | Minimum | Maximum |
| Visa | 0 | €10 | €5,000 |
| MasterCard | 0 | €10 | €5,000 |
| ecoPayz | 0 | €10 | €5,000 |
| Neteller | 0 | €1 | €5,000 |
| Skrill | 0 | €10 | €5,000 |
Final Thoughts: Is BetRegal Legit?
BetRegal has an edge in terms of betting odds, but the rest of the site is fairly generic and has a cookie-cutter feel. If you bet on football in particular, you may want to consider adding this site to your list because it does have excellent odds on many of the football matches it covers.
The rest of the site just doesn't stand out in any particular way. They offer the standard assortment of sports betting markets, a decent live betting interface and a casino with tons of games. Overall, BetRegal is a nice betting site, but it also isn't particularly unique or noteworthy beyond the competitive betting odds.
And that concludes my BetRegal review. You can scroll down to read about how I compared BetRegal's betting odds to other bookmakers if you're interested.
Odds Comparison Test
This portion of today's review shows how I came to the conclusion that BetRegal is indeed competitive compared to other bookmakers when it comes to betting odds. In the chart below, I have compared the bookmaker margin for 3 Premier League, 3 Bundesliga, 3 tennis matches and 3 hockey games.
I won't go into too much detail here about bookmaker margin, but basically the margin explains how much money the bookmaker takes out of every betting market to keep as profit. The lower the margin, the better.
You can figure the margin taken out of any market by converting the odds into implied probabilities (1 divided by the odds). Then, you add up all the implied probabilities and then subtract 1 from that number. This gives you a final number that you can then convert into a percentage by moving the decimal two places to the right. That final percentage is the margin.
This chart shows the odds from 12 different matches as offered by four different bookmakers. The odds are listed in decimal format and the implied probabilities of those odds are shown in parenthesis below. In the far right column, you can see the margin charged by each bookmaker for that market.
Now, let's see how BetRegal stacks up against the competition. In each comparison, the lowest margin is highlighted in bold red text.
Premier League:
Crystal Palace FC
Draw
Tottenham
Margin
BetRegal
7.00
(.143)
4.50
(.222)
1.51
(.662)
2.7%
ComeOn
6.65
(.150)
4.45
(.225)
1.51
(.662)
3.7%
888
7.00
(.143)
4.50
(.222)
1.43
(.699)
6.4%
William Hill
7.00
(.143)
4.33
(.231)
1.50
(.667)
4.1%
Premier League:
Manchester UTD
Draw
Chelsea
BetRegal
2.34
(.427)
3.30
(.303)
3.40
(.294)
2.4%
ComeOn
2.30
(.435)
3.25
(.308)
3.35
(.299)
4.2%
888
2.23
(.448)
3.15
(.317)
3.30
(.303)
6.8%
William Hill
2.30
(.435)
3.20
(.313)
3.40
(.294)
4.2%
Premier League:
Arsenal
Draw
Manchester City
BetRegal
3.80
(.263)
4.15
(.241)
1.90
(.526)
3.0%
ComeOn
3.95
(.253)
3.95
(.253)
1.83
(.546)
5.2%
888
3.65
(.274)
3.95
(.253)
1.87
(.535)
6.2%
William Hill
3.50
(.286)
4.00
(.250)
1.91
(.524)
6%
Bundesliga Match:
Leverkusen
Draw
Schalke
BetRegal
2.00
(.500)
3.70
(.326)
4.00
(.250)
7.6%
ComeOn
1.95
(.513)
3.60
(.278)
4.00
(.250)
4.1%
888
1.93
(.518)
3.55
(.282)
3.80
(.263)
6.3%
William Hill
1.85
(.541)
3.60
(.278)
4.20
(.238)
5.7%
Bundesliga Match:
RB Leipzig
Draw
FC Koln
BetRegal
1.58
(.633)
4.25
(.235)
6.00
(.167)
3.5%
ComeOn
1.54
(.649)
4.30
(.233)
6.30
(.159)
4.1%
888
1.50
(.667)
4.25
(.235)
6.25
(.160)
6.2%
William Hill
1.53
(.654)
4.20
(.238)
6.00
(.167)
5.9%
Bundesliga Match:
B. Dortmund
Draw
FC Augsburg
BetRegal
1.51
(.662)
4.50
(.222)
7.00
(.143)
2.7%
ComeOn
1.47
(.680)
4.45
(.225)
7.00
(.143)
4.8%
888
1.46
(.685)
4.35
(.230)
6.75
(.148)
6.3%
William Hill
1.44
(.694)
4.33
(.231)
7.50
(.133)
5.8%
ATP Tennis Match:
F Fognini
F Verdasco
BetRegal
2.07
(.483)
1.66
(.602)
8.5%
ComeOn
2.25
(.444)
1.68
(.595)
3.9%
888
2.15
(.465)
1.71
(.585)
5.0%
William Hill
2.00
(.500)
1.80
(.556)
5.6%
ATP Tennis Match:
D. Shapovalov
F. Tiafoe
BetRegal
1.58

(.633)

2.20

(.455)

8.8%
ComeOn
N/A
N/A
888
N/A
N/A
William Hill
1.67
(0.599)
2.20

(.455)

5.4%
WTA Tennis Match:
D. Cibulkova
A. Uytvanck
BetRegal
1.45
(.690)
2.50
(.400)
9.0%
ComeOn
1.51
(.662)
2.60
(.385)
4.7%
888
1.58
(.633)
2.38
(.420)
5.3%
William Hill
1.57
(.637)
2.40
(.417)
5.4%
NHL Game:
Vancouver Canucks
Arizona Coyotes
BetRegal
1.92
(.521)
1.85
(.541)
6.2%
ComeOn
1.95
(.513)
1.83
(.546)
5.9%
888
1.93
(.518)
1.89
(.529)
4.7%
William Hill
1.95
(.513)
1.87
(.535)
4.8%
NHL Game:
Minnesota Wild
San Jose Sharks
BetRegal
1.62
(.617)
2.23
(.448)
6.5%
ComeOn
1.62
(.617)
2.30
(.435)
5.2%
888
1.65
(.606)
2.28
(.439)
4.5%
William Hill
1.65
(.606)
2.35
(.426)
3.2%
NHL Game:
Nashville Predators
St. Louis Blues
BetRegal
1.55
(.645)
2.37
(.422)
6.7%
ComeOn
1.55
(.645)
2.40
(.417)
6.2%
888
1.60
(.625)
2.38
(.420)
4.5%
William Hill
1.61
(.621)
2.45
(.408)
2.9%
Summary: BetRegal had the best odds in five of twelve randomly-selected matches spanning football, tennis and hockey. That's a pretty solid number considering we tested four bookmakers in total and it means BetRegal does offer the best odds more often than any of the other bookmakers – for this sample.
Twelve matches is not quite enough to draw a firm conclusion, but I did pick these matches at random and it seems as though BetRegal does tend to offer better odds on a more consistent basis than the other three bookmakers that were put to the test.
It is also worth noting that all five of the instances in which BetRegal had the best odds were in football matches. In five out of six football matches compared, BetRegal took the least margin. If you bet on football, BetRegal is certainly worth a look.
Alternatives To BetRegal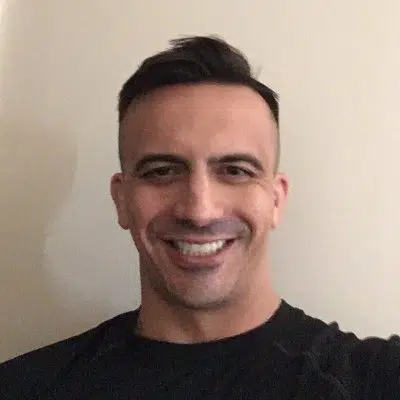 Wes Burns has more than a decade's worth of experience as a writer, researcher, and analyst in the legal online betting industry and is co-founder of OnlineBettingSites.com. Wes approaches his work from the viewpoint of players.