2015 Preakness Stakes Betting
Image credit: Maryland GovPics
The second leg of the Triple Crown returns to Pimlico Race Course this weekend with American Pharoah once again leading the pack. After taking the Kentucky Derby in exciting fashion just a couple weeks ago, he'll be back in Baltimore on Saturday seeking to achieve the first Triple Crown we've seen in more than 30 years.
Also in contention are strong Kentucky Derby finishers Dortmund and Firing Line. Between those three and a field of promising thee year olds, the 2015 Preakness Stakes is shaping up to be an exciting event as usual. Today, we're going to discuss what you need to know about betting on the Preakness Stakes online, where you can wager and what kind of odds you can expect to see. Let's get started.
Where to Bet on the 2015 Preakness Stakes
Online horse racing betting is a big industry and it's legal in most locations. You can visit any number of licensed, big-name betting sites and place real money wagers on the Preakness Stakes and hundreds of other races held throughout the year. Here's a quick look at the best places to bet on this weekend's big event:
We strongly recommend you do your wagering at licensed betting sites because wagers placed online at licensed sites are pooled with wagers taken at the track. Doing so ensures you're paid at full track odds and is good for the health of the industry. Actual prize pools grow for every bet you place at a licensed site, and this in turn leads to bigger purses for everyone.
Plus, it's just safer to do business with sites that are legal and regulated. There's no question you'll be paid if you place a winning bet at one of these major betting sites. Of the sites you see above, TwinSpires and TVG are licensed by US racing commissions.
I've been dabbling in horse racing off and on for the past few years and can confidently recommend every website on this page. These are legitimate betting sites that are experienced and home to the best odds on average. If you decide to do your wagering somewhere else, I recommend you do your research first to ensure it's a safe place to bet. Any halfway decent betting site is subject to hundreds of reviews that you can find with a quick Google search.
Projected Odds
Traditional racebooks don't usually list the odds until the day before major races, but I was able to get a list of projected odds by checking the futures lines at a few sportsbooks.
You can see here that the exact lineup is still somewhat in the open with the same jockey listed for multiple horses. Also, trainer Todd Pletcher may end up running only one of his potential horses. He told the Daily Racing Form on Thursday that Competitive Edge is "more likely" to skip the race than start. We'll get a firmer look at the lineup on Wednesday after the post position draw.
American Pharoah is in the lead as expected with terrible betting odds. It's tough to find a reason to bet against him other than the measly 5:6 odds. You'd have to bet a lot on him just to earn a sizable return. He's an easy bet if you're just here to take the favorites for fun, but you might want to take a look at the rest of the field for actual value.
Firing Line and Dortmund offer much more for your money and each still has a legitimate shot at upsetting the favorite. My handicapping skills leave much to be desired, so I'll refrain from making an actual pick here. You'll need to do your homework if you want to make a serious run at this year's Preakness Stakes.
Betting Basics
Horse racing wagers range from extremely simple to quite complex. The most basic types of wagers are easy for anyone and serve as a great starting point for all the newbies out there. Win, place and show wagers are the three introductory wagers that work well for handicappers of all experience levels.
The simplest of them all is the straight up win bet. In this wager, you pick a single horse and get paid if he takes first place. The odds that you see in the above chart explain how much money you can expect to win if your prediction is correct. All you have to do is multiply your wager by the odds and the result is how much you will take in pure profit.
Below I have a quick chart that shows sample payouts for a theoretical $2 win bet at various odds. Take a look at our general horse racing wagering guide for more in-depth explanations of all wager types.
How to Watch the Preakness Stakes Live
NBC and NBC Sports will be the broadcasting home for the 2015 Preakness Stakes. Coverage starts on Friday and culminates with the big race at 6:18 PM on Saturday.
Friday: Black Eyed Susan Stakes at 3 PM ET on NBCSN
Saturday: Preakness Prep at 2:30 PM ET on NBSCN
Saturday: Preakness Stakes Main Event 4:30 PM on NBC
Saturday: Preakness Post at 6:30 PM on NBCSN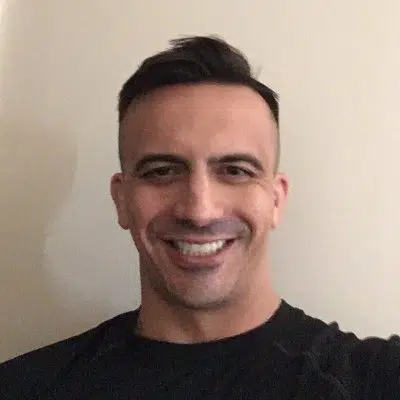 Wes Burns has more than a decade's worth of experience as a writer, researcher, and analyst in the legal online betting industry and is co-founder of OnlineBettingSites.com. Wes approaches his work from the viewpoint of players.