Betting on the 66th Primetime Emmy Awards
Rule 35 of the internet goes something like this: if it exists, there is a wager on it. The 66th Annual Primetime Emmy Awards are no exception. They are coming to NBC on Monday, August 25th and a couple of online betting sites have odds on the winning actors and TV shows.
There are five main categories of awards in the Primetime Emmys. These include awards for outstanding programs, actors, supporting performances, directing and writing. Nominations were announced on July 10th and included few surprises. The time period in which this year's Emmys cover (June 1st 2013 to May 31st 2014) was chock-full of excellent programming.
Each awards category is further broken down into sub-categories. Outstanding programs, for example, consists of comedy series, drama series, variety series, miniseries, television movie and reality series. Awards then go out to even more specific sub-categories such as the best host of a reality TV show, best structured reality show, best competition reality show and so on.
Other award categories include awards for animation, hairstyling, picture editing, visual effects, casting, music and many more. The two main betting sites that are hosting bets on the wagers tend to stick with the main categories with which the general public is likely to be familiar.
Novelty betting has long been a mainstay in online gambling. You can usually find a few novelty bets in the sports betting section of any major gambling website.
This is just a sampling of everything on offer at both betting sites. In addition to wagers on which TV shows will win each category, you can also place real money wagers on the best actors, supporting actors and actresses in each category. If you'd like to see more novelty bets, just visit either sportsbook.
Luck or Skill?
The difference between betting on sports and betting on novelty events such as the Emmys is that novelty wagers are more subjective. In sports, the outcome is determined by the actual, measurable performance of each contestant in the real world. Novelty betting is decided by people who are subject to their own opinions. There is no hard measurement of what constitutes the "winner" of an Emmy.
If you do decide to place a bet on the Emmys or any other awards ceremony, make sure you make every effort to shut out your bias from the decision-making process. We all have our personal preferences when it comes to entertainment, but that doesn't help in making an educated guess.
Popular opinion and ratings don't guarantee anything either. The general public does not vote on who gets an Emmy each year. That duty is relegated to the members of the National Academy of Television Arts and Sciences (NATAS), which is divided into peer groups just like the Emmys. Each peer group within NATAS votes for the corresponding category of the Emmys.
On the other hand, the Emmys aren't completely random. We generally have a pretty good idea of which series and actors have realistic chances of winning and which are longshots. There's a reason why the betting sites set the odds as they do. In the end, you could say predicting the winner of an Emmy is part luck and part skill.
Breaking Bad Emmys Promo
This probably has no impact on the betting odds unless you think it shows how much the Emmys loves Breaking Bad, but it was cool nonetheless. Bryan Cranston, Aaron Paul and Julia Louis-Dreyfus star in an Emmys promo titled "Barely Legal Pawn Shop." It's full of references to other TV shows and just all-around entertaining.
Enjoy!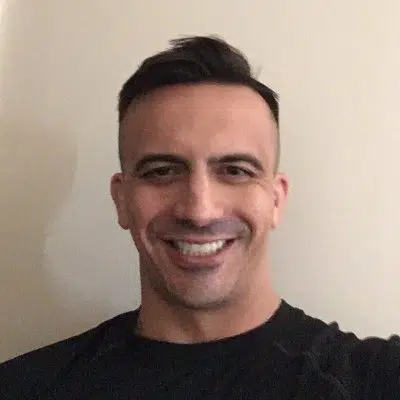 Wes Burns has more than a decade's worth of experience as a writer, researcher, and analyst in the legal online betting industry and is co-founder of OnlineBettingSites.com. Wes approaches his work from the viewpoint of players.