NSAC Approves 8 oz. Gloves for Mayweather McGregor Fight

Exactly one week from today, Floyd Mayweather and Conor McGregor will lace up their 8 oz. gloves and go to war in a Las Vegas boxing ring. The Nevada State Athletic Commission has approved smaller gloves for the Mayweather vs. McGregor fight against advice from the Association of Ringside Physicians.
Current boxing rules require all fights held at 147 lbs. and above be contested with 10 oz. gloves. The upcoming belt is scheduled at 154 lbs., but both fighters expressed interest in contesting the match with 8 oz. gloves. Representatives of both camps petitioned the Commission to approve an exception for smaller 8 oz. gloves.
The Commission held the vote on Wednesday and voted to make an exception for this fight contrary to longstanding precedence. Prior to the vote, the Association of Ringside Physicians wrote a letter to the NSAC filing opposition to the proposed rule change:
"The Association of Ringside Physicians understands that consideration is being given to amend current regulations, and in so doing, permit the use of 8oz Gloves in the forthcoming boxing match between Floyd Mayweather and Conor McGregor.

This is a bout that has already been set at a specific weight class. Unless there is scientific evidence to support the view that such a change might improve the safety of this bout, we would strongly caution against allowing current regulation to be over-ruled.

To do so would also set a precedent for future bouts."
The Nevada State Athletic Commission wasn't having any of that. The same day the NSAC received the letter, they voted unanimously to grant the fighters a one-time exemption. The NSAC did not explain its reasoning for granting the exemption. The Association of Ringside Physicians was left wanting for answers as well.
Dr. Larry Lovelace, head of the Association said, "we hated to see them break their own rules and regulations kind of arbitrarily."
Although the NSAC's decision has surely made the fight more interesting, it has also further put the Commission's reputation at risk. Merely approving the fight to take place at all was surprising considering this fight will pit the most dominant boxer alive against an amateur with a 0-0 pro record in a 12-round bout.
Implications for the Fight
There has been considerable debate as to who the smaller gloves actually favour. On one side, the argument is that smaller gloves tip the scales a bit in McGregor's favour due to him being a powerful puncher and having a long history fighting in smaller 4 oz. gloves as a professional MMA fighter.
Furthermore, the argument goes, smaller gloves should make it easier for McGregor to find a way through Mayweather's legendary defensive skills. The smaller the gloves, the less leather there is to hide behind.
Conor McGregor certainly believes the smaller gloves give him the advantage. In an interview, he predicted a knockout within two rounds if smaller gloves are allowed. McGregor previously said he would finish Mayweather within four rounds, but said it would take half as long to get the finish should the Commission approve 8 oz. gloves.
On the other hand, others believe the smaller gloves help Mayweather. The gist of this argument is that smaller gloves make Mayweather even more dangerous than he already is as the more experienced boxer. Smaller gloves will only make Mayweather's punches even sharper and more accurate than they already are.
Bolstering this opinion are a number of accounts from former Mayweather sparring partners. Errol Spence Jr. (current IBF welterweight champ), Zab Judah (former two division world champ), Jack Catterall (18-0 prospect with 10 KOs) and Demarcus Corley (former WBO junior welterweight champ) unanimously contest that Floyd Mayweather's punching power is criminally underrated.
Here's what three of his sparring partners had to say regarding his power:
Errol Spence:
"I've seen him stop guys in the gym with 16-ounce gloves. Bigger guys. He just beats them up. In his young career, you saw how he was knocking guys out. But now he's got hand problems, so he's not turning with it all the way, ?not putting 100 percent power into his punches. But he can punch hard. That's why a lot of guys, when he hits them, ?they start backing up or go on defense. They're not just walking through his punches. You haven't seen anybody who's walking through his punches. Even Marcos Maidana started backing up when Floyd started coming forward."
Demarcus Corley:
"His power is the quickness of his punches, the placement. His punch placement is so on point, from the outside it looks like he doesn't hit hard. But when he hits you, you feel like, G–damn, I have to regroup now."
Jack Catterall:
"The one thing I picked up on in sparring was his accuracy, catching the same spot over and over again. He's very cute with his punches, finding the same little spot. I always like to think I work on my defensive game a lot, so I'm like, F—, how does he keep hitting that same spot? But he always manages to find a way."
These quotes all come courtesy from this story published by ESPN. This is just a small snippet in an article that is full of interesting and useful information for anyone betting on the fight. I don't typically quote this much of an article, what I've shown is just a small excerpt from a very long and informative piece. There is much more to read so I strongly recommend everyone check it out.
A Shift in the Odds
As soon as the NSAC's decision was made public, boxing betting sites shifted the odds a bit in favour of Conor McGregor. Whereas some betting websites are paying 7/2 on Conor McGregor just five days ago, they're now paying 3/1. William Hill's odds also shifted from 7/2 to 3/1.
As each day passes, the odds on McGregor are falling while it becomes increasingly cheaper to bet on Mayweather. I have a feeling we'll see a bunch of late sharp money come in on Mayweather at the last minute, which will make McGregor a more lucrative bet once again. However, if you're wanting to bet on McGregor, waiting to see if his odds grow longer once again will be a gamble of its own.
Let's take another look at how the odds have shifted since the fight became official.
[table id=1226 /]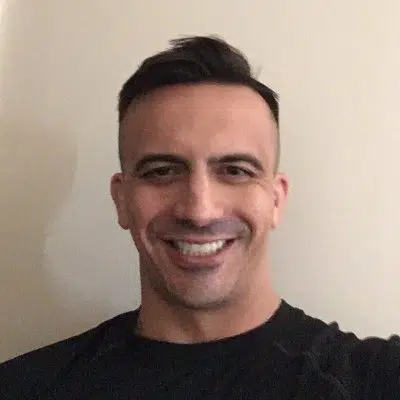 Wes Burns has more than a decade's worth of experience as a writer, researcher, and analyst in the legal online betting industry and is co-founder of OnlineBettingSites.com. Wes approaches his work from the viewpoint of players.