Nathans Hot Dog Eating Contest Betting: 2017 Edition

The world's greatest and most prestigious hot dog eating contest makes its 101st return to Coney Island just weeks away from now on the 4th of July. Although the origins of the hot dog eating contest are murky at best, Nathan's says the first contest was held in 1916 and we're happy to take their word for it.
Where to Bet on Nathan's Hot Dog Eating Contest
At the 100th anniversary of Nathan's Hot Dog Eating Contest last year, Joey Chestnut got back to his winning ways by downing an incredible 70 hot dogs in 10 minutes. That was 17 hot dogs more than Matt Stonie, who finished in second place with 53 hot dogs. On the women's side, Miki Sudo won her third straight title with 38.5 hot dogs over Sonya Thomas who put down 35.
As if you needed any more motivation to bet on the world's best hot dog eating contest, here's a video that Nathan's Famous published ahead of last year's competition:
Nathan's Hot Dog Eating Contest Betting Markets
As the final qualifiers wrap up ahead of the quickly-approaching 2017 edition, some online bookmakers have opened their markets to take bets on Nathan's Hot Dog Eating contest. If there's one thing we've learned over the years, it is that people will bet on almost any competitive pursuit.
Betting on Nathan's Hot Dog Eating Contest can be done at exactly one online bookmaker this year: Paddy Power.
Betting on the Winner
Joey Chestnuts has been such a dominant force on the competitive eating scene that both betting sites have set up their markets in the same fashion. You can bet on either Joey Chestnut or the entire field.
What this means if you can bet on Joey and you will win if he goes on to win the contest. If you bet on "other," your bet wins if anyone else wins. So basically, you're either betting for or against Joey Chestnut.
Paddy Power Odds
Joey Chestnut: 1/5
Anyone else: 3/1
Joey Chestnut seems like the safest bet this year given his dominance over the past decade or so. He won the 2016 contest by a wide margin and proved that he still has it after a shocking loss to Matt Stonie in 2015.
In the 2015 contest, Joey Chestnut finished 60 hot dogs compared to Matt Stonie's 62. Prior to that loss, Joey Chestnut had won every contest from 2007 through 2014 to win eight straight titles. It was only natural to wonder if Joey Chestnut was beginning to fad after so many years of dominance. His emphatic victory by a margin of 17 hot dogs last year put that notion to rest. Joey Chestnut is still very much in the game.
However, the 2015 loss did at least show that Joey Chestnut is human. He can have a bad day or eventually someone will come out with a new, ridiculous record to claim the title. The aura of invincibility is shaken now that he has a recent loss on his record.
Despite regaining the title last year and shoveling 70 hot dogs down his gullet, Joey Chestnut has not gotten lazy. Just last week, he won the Baked Bear World Ice-Cream Sandwich Eating Championship in San Diego and set a new world record in ice-cream sandwich eating while doing so.
If you want to bet on the "anyone but Chestnut" outcome, the main competitor to watch is Matt Stonie. Stonie has been the only real competition to Chestnut over the past five years. In fact, Matt Stonie just recently put up a very good fight against Chestnut at that same ice-cream sandwich eating contest.
Both men downed 25.25 ice-cream sandwiches in six minutes to force the competition to a tiebreaker. In the tiebreaker, both men were given one ice-cream sandwich with the goal of being the first to finish it and win the title. Joey Chestnut got his down the quickest to eke out a close win.
It goes to show that this year's Nathan's Hot Dog Eating contest could be closer than expected. Matt Stonie has not slowed a bit and has been nipping at Chestnut's heels for a good while now. It's tough to bet against the 9-time winner, but if someone is going to knock Chestnut off the top spot, it will probably be Matt Stonie. He has been inching closer and closer each year with the exception of last year.
Total Hot Dogs Eaten by Joey Chestnut
When it comes to the total you have two options: to bet that he will eat more than that amount or fewer than 70.5 hotdogs.
The oddsmakers have set a high bar with 70.5 hot dogs. To date, Joey Chestnut has only even touched 70 hot dogs one time at Nathan's Hot Dog Eating Contest. He did put down 73.5 hot dogs in a qualifying event last year to set a new world record, but we can see from past results in the competition that this is not a typical result for even the world's best competitive eater.
Despite this being such a high total, I am tempted to aim for the over on this one. Competitive eating may sound like a funny sport for us outsiders, but it is an incredibly grueling endeavor that attracts a certain, hypercompetitive mindset. Nobody trains to eat 70+ hot dogs in 10 minutes just because it's fun to eat that many hot dogs in one sitting. These people are dedicated.
Joey Chestnut has in the past stated that his goal had been to hit 70 hot dogs in competition. If this was a normal person, I would be questioning just how much drive he would have after reaching a long term goal. But Joey Chestnut is not normal. He is extremely competitive even after winning multiple world titles.
His recent ice-cream sandwich competition could be a source of determination heading into the 2017 Nathan's Hot Dog Eating contest. With Matt Stonie tying him in regulation at the ice-cream sandwich contest very recently, Chestnut knows he can't sleep on his competition. This seems like just the thing that would drive a hypercompetitive personality to push himself as far as necessary to get the win.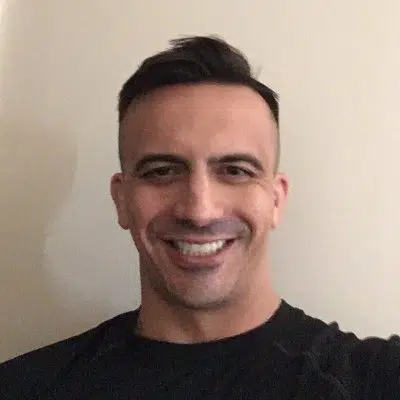 Wes Burns has more than a decade's worth of experience as a writer, researcher, and analyst in the legal online betting industry and is co-founder of OnlineBettingSites.com. Wes approaches his work from the viewpoint of players.