Looking at the Best Mayweather vs McGregor Prop Bets Online

Online bookmakers began taking bets on the Floyd Mayweather vs. Conor McGregor fight a full year before it was even official, but things have taken on a whole new intensity now that the fight is official. Where before the markets were mostly limited to who would win, boxing betting sites are now coming out with all kinds of prop bets for the fight ranging from mild to wild.
---
Best Betting Site for Mayweather / McGregor Props:
---
A manager at one online sportsbook recently said the amount of money coming in on the fight (and specifically on McGregor for the upset) has been astounding. Kevin Bradley made it clear this fight is going to be massive from a betting standpoint when he said the following:
"I estimate that this fight might be the biggest single decision for any of us on any single event ever. The overall money and wagers on this may rival the Super Bowl, if not bigger, as we expect anyone and everyone to have a bet on it in some capacity."
That quote is now more than two weeks old and the hype train has only gained speed since. I've been following this fight closely and every day, my Google search results are flooded with more and more stories about the McGregor vs. Mayweather fight. This is going to be a big one and we will be providing frequent updates right here at OnlineBettingSites.com from beginning to end.
Anyways, the point is this is a huge betting event and such events inevitably receive the full treatment when it comes to prop bets. So far, I've seen all manner of "basic" prop bets such as the round and method of victory in addition to some of the more outlandish wagers such as which fighter will be the most active on Twitter during August (both men are well-known for their pre-fight banter skills), who the President of the United States will pick and more.
Most Interesting Fight Proposition Bets
Today's post will be focusing on all craziest Mayweather vs. McGregor bets rather than the standard "who will win" and "which round will the fight end" types of wagers. If you want to see odds on all the standard "to win" and basic round-by-round props, just see our main Mayweather / McGregor preview here. That post has all the basics as well as up-to-date odds on the fight.
Later in this post, I will delve a little deeper into a couple of specific proposition bets that caught my eye. But first, here are the odds on all the most interesting prop bets from around the internet.
Bookmakers with the Most Prop Bets
Note that we still have nearly two months before fight night and it is almost a certainty that the world's best boxing sites will be adding more prop bets as time goes on. For now, however, these are the sites with the greatest variety of off-the-wall props.
Best Betting Site for Props: Paddy Power
Is it any surprise that Conor McGregor's hometown bookmaker would have the best coverage of their fight so far? Paddy Power is based out of Dublin, which is where Conor McGregor was born, raised and had his first professional MMA fight.
Paddy Power is taking all the standard odds such as who will win, the round of victory, method of victory and total number of bets in addition to all of the following. Some of these wagers were submitted by customers using the #WhatOddsPaddy hashtag on Twitter which allows anyone to suggest a bet. If Paddy accepts the bet, they will notify the customer and then publish the bet online.
You too can use this feature if you think of a cool Mayweather vs. McGregor bet that hasn't already been created by Paddy Power. All you need to do is log on to Twitter, publish a tweet with your idea for a wager and include the hashtag #WhatOddsPaddy.
Visit Paddy Power at: www.paddypower.com
Closer Look at Two Mayweather vs. McGregor Props
There are a ton of props to choose from as you can see, but the two that stood out most were who the President would pick and how many punches Conor McGregor will land. The Presidential market is more of a fun bet that I wouldn't put too much thought or money into while the punches landed market definitely does warrant some serious consideration.
POTUS Pick

We've seen at least one bookmaker with a fight prop asking who the President of the United States (POTUS) will pick to win the fight. If Donald Trump does not make a pick or prediction, this bet will be considered a draw and your money will be returned.
The odds on this wager are as follows:
Donald Trump picks Conor McGregor: 4/1
Donald Trump picks Floyd Mayweather: 1/7
If you do a little research on Donald Trump and Floyd Mayweather, you'll see that the two have a positive relationship. Donald Trump has attended several Mayweather fights, including supporting Mayweather against Manny Pacquiao. That's a very important point to note because many, many people in the United States love to hate Floyd Mayweather. Donald Trump specifically went against the grain in choosing Mayweather.
Even more importantly, Floyd Mayweather attended Donald Trump's Presidential inauguration. TMZ Sports asked Mayweather about that and for his opinion on then-President elect Trump:
"Well, I like everybody. I don't have anything against nobody. I mean, he's never been mean to me. Donald Trump came out to support me for the Manny Pacquiao fight and I was appreciative for that. A lot of times what we do is we judge people that we really don't know. So I'm not gonna say nothing negative about nobody. Barack Obama was a good President and hopefully Donald Trump is a good President… All Donald Trump talked about was, he was going to make America great again. That's all he talked about."
If you're familiar with Donald Trump, he has a clear pattern of liking those who like him and hitting back against those who attack him. We also saw a picture of Donald Trump posing and smiling for a picture next to Mayweather from as recently as this past November:
It looks like an easy pick for Donald Trump to choose Floyd Mayweather if the President speaks on the fight at some point. The only downside is the odds on this outcome are just as long as if you wanted to bet on Mayweather to just win the fight. At 1/7, you're not getting a ton of value for your money.
On the other hand, Conor McGregor has also had good-ish things to say about Donald Trump. Just after the election last November, McGregor said this about the outcome:
"I'm not from around here, [but] maybe Donald won't be so bad… I don't really feel anything changes — essentially it's just like a fight. Someone wins, someone loses, and then you wake up and everyone's day carries on … I wish him well, [let's] see what he does."
Later, Conor McGregor said he feels that the people who have been protesting so vigorously against Donald Trump have the wrong mindset. From GQ:
"I feel you're in charge of your own situation. When you start blaming others for your situation, like I see all these people screaming at these politicians"—he was in New York to fight Alvarez, he says, right after the election. The streets were full of anti-Trump protesters. "And I was like, 'It's the wrong mind-set!' "
Overall, this does not seem like a high-risk bet. What I see as the most likely outcome is Donald Trump liking both fighters and deciding not to make a pick either way. If Trump does make a pick, it's hard to imagine him going against the American. Floyd Mayweather should have the advantage here. The odds on POTUS choosing Mayweather are not too enticing, but I think the biggest risk here is simply having your bet being returned to you when Trump opts not to make a pick at all.
Conor McGregor to Land Fewer Than X Punches
Several of the prop bets on offer at Paddy Power are related to how many punches McGregor will land through the duration of the fight. These bets caught my attention because neither fighter is known as a volume striker. Is there an advantage to be had in these markets?
The four markets related to punches landed are:
McGregor to land less than 50 punches: 1/5
McGregor to land less than 40 punches: 1/3
McGregor to land less than 30 punches: 4/6
McGregor to land less than 10 punches: 10/1
McGregor to land 0 punches: 50/1
We can say in a general sense that McGregor is a pressure fighter who stalks his opponents and times his attacks carefully. McGregor can often be seen moving forward and cutting off the ring, but he does not throw a lot of volume. If McGregor approaches this match with a similar mindset, that would lead me to err on the side of McGregor throwing fewer punches.
Meanwhile, Mayweather is most likely the greatest defensive boxer of all time. Floyd Mayweather has mastered the art of hitting without getting hit. It sounds simple, but Mayweather's stats in this department are remarkable.
Two years ago, Floyd Mayweather faced one of the most prolific power punches in all boxing, Manny Pacquiao. Pacquiao landed just 81 punches across the full, twelve-round fight. It's true Pacquiao didn't throw his usual volume, but what's more true is that fight showcased Mayweather's incredible defensive game.
That's not all. Floyd Mayweather ranks dead last among all boxers in the CompuBox database for the statistic that measures the percentage of punches landed against him by opponents. In other words, no other boxer in the CompuBox database avoids punches at a better percentage than Floyd Mayweather.
Keep in mind also that Mayweather's stats come against some of the best boxers in the sport. The fact that he has the best statistic for avoiding punches while building that very same stat against the likes of Pacquiao, Alvarez and Maidana really says something about Floyd's defensive capabilities.
It may also help to know some of the stats on the lower end. From BoxingScene, we have a list of the 10 Mayweather fights in which his opponents landed the fewest punches:
69 punches landed: Juan Manuel Marquez in 2009
79 punches landed: Carlos Baldomir in 2006
79 punches landed: Victoriano Sosa in 2003
81 punches landed: Manny Pacquiao 2014
89 punches landed: Zab Judah in 2006
92 punches landed: Shane Mosley in 2010
105 punches landed: Miguel Cotto in 2012
113 punches landed: Robert Guerrero in 2013
117 punches landed: Saul Alvarez in 2013
122 punches landed: Oscar De La Hoya in 2007
With all that said, I believe the "less than 50 punches" market is a fairly safe one while the "less than 40" still isn't too bad. However, both of those offer payouts that are extremely weak. The fewer than 30 punches market is actually looking somewhat tempting.
I know that is a scary-low number, but think about how nearly everyone is predicting this fight will go: either Floyd dominates the inexperienced McGregor or McGregor comes out and gets the win quickly. The odds are McGregor will not have the cardio to throw a ton of punches for twelve straight rounds. He can train for the fight all he wants, but things change a lot when you're in the ring being punched by Floyd Mayweather of all people.
There is definitely some risk in these markets, but there is a decent possibility this fight ends early. In that case, you would be paid no matter who wins if the fight ends early enough. Contrarily, the longer this fight goes, the worse off you're going to be with any of these wagers.
10/1 for the "less than 10 punches" wager seems fair. Ditto that for the 50/1 "McGregor won't land a punch" bet. If you are convinced this is a horrifically lopsided fight and that Mayweather will kill McGregor in the ring, go for either of these. They pay a whole lot better than just betting on Mayweather to win. The odds will be against you, but you'll make a nice return on your money and feel like the sharpest punter ever when Mayweather totally dominates like you predicted.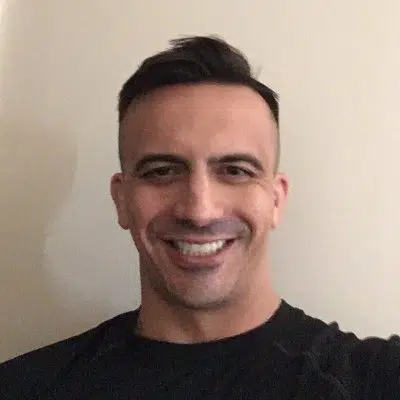 Wes Burns has more than a decade's worth of experience as a writer, researcher, and analyst in the legal online betting industry and is co-founder of OnlineBettingSites.com. Wes approaches his work from the viewpoint of players.