Albania Moves to Ban Sports Betting and Online Gambling

The Albanian parliament has approved a strict new gambling law that will significantly curtail the country's gaming industry beginning January 1, 2019. In-person and online sports betting sites are on the chopping block, along with online casinos and many brick-and-mortar gambling parlors.
Reuters reports the new law will result in the closure of betting shops, slot machine parlors, online casinos and betting sites across the country. Gambling advertisements are also set to be banned under the new law. The national lottery will remain unaffected, as will televised bingo games and certain casinos connected to large hotels, designated tourist areas and "non-residential" areas.
The crackdown comes as the country's gambling industry has gotten completely out of the government's control. Official data reports Albanians wager as much as €150 million per year, but unofficial estimates put the true number closer to €700 million when unlicensed gambling and online betting is taken into account.
Albanian Prime Minister Edi Rama has partially justified his harsh stance against online gambling by accusing the industry of having close ties to organized crime. Socialist Party members who voted in favor of the legislation also say anonymous threats sent via text message only further strengthen their allegations that the criminal underworld has its tentacles all over the gambling industry.
Major sports betting corruption scandals have also provided fodder for anti-gambling lawmakers in Albania. The most notable of these was the Skenderbeu scandal, which saw Albania's top football club banned from European football competition for an unprecedented ten years.
A leaked UEFA report on the scandal backs these claims as well. In the report, investigators accused Skenderbeu of "fixing football matches like nobody has ever done before in the history of the game" and of essentially operating as a vehicle for organized crime. The report determined that Skenderbeu had manipulated games for millions of dollars of illicit sports betting profits and accused the club of having "no respect for the integrity of the game."
Past attempts to reign in Albanians' growing gambling industry have been met with failure, and many major international betting sites continue to accept Albanian customers. In 2013, 6,000 Albanian police and tax inspectors launched the operation "End of Madness" to crack down on unlicensed gambling dens and betting shops, but just a handful of years later, the country's underground gambling industry is going strong.
In light of all this, Prime Minister Rama described his crusade against gambling as a "frontal war with the evil entrenched deeply in our society over the years."
What's Next for Albanian Betting Sites
Sports betting operators in Albania have said they plan to fight the prohibition and seek compensation but have not detailed what their next steps will be. A local sports betting industry association leader told Reuters that operators "are also evaluating the damages from the unilateral interruption of their license and mulling legal action to recover the damages."
It is also unclear how the Albanian government will move to stop foreign betting sites from accepting Albanian customers. The prime minister said a task force will be organized to go after Albanian betting sites but offered no further details regarding how such a task force will go about doing so.
Although internet censorship is not widespread in Albania, the government does have the authority to block access to "illegal or damaging" content and has shown a willingness to block websites on flimsy legal grounds. Similar methods could potentially be used against providers that continue to offer sports betting to Albanian citizens after January 1st.
In other countries with laws against online betting, governments have enacted payment-blocking schemes with mixed results. The United States, for example, used payment blocking to put a dent in illegal online gambling. Such methods have never proven 100% effective, but they have been somewhat effective at making life difficult for foreign gambling providers.
Only time will tell what the Albanian government has in store for online betting sites. None of it looks good, with the country likely to put the pinch on what has proven to be a profitable market for some of the world's largest bookmakers.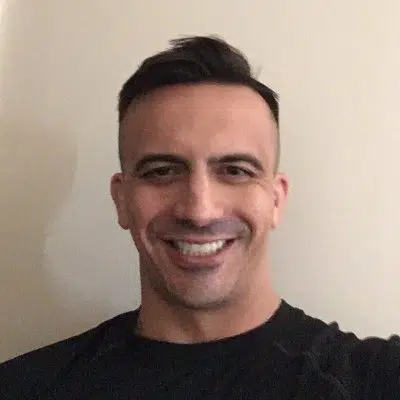 Wes Burns has more than a decade's worth of experience as a writer, researcher, and analyst in the legal online betting industry and is co-founder of OnlineBettingSites.com. Wes approaches his work from the viewpoint of players.