Coral.co.uk has a long history in the British betting industry with a history that dates back to a small betting group started by Joe Coral way back in 1926. The betting company grew over the years, merged with other bookmakers, expanded into other leisure pursuits, went through even more mergers, and is now joined with Ladbrokes as a part of the Ladbrokes Coral group. Over this time, the Coral brand has maintained a reputation for taking care of punters and running a tight ship.
Notice: Our Coral review is based on our personal opinions and experiences. This is not official promotional content, and we do not currently recommend Coral to our readers. An alternative bookmaker is listed below:
Since the merger, the Ladbrokes Coral Group has combined to become one of the biggest bookmakers in the world. Ladbrokes-Coral operate more than 3500 betting shops across England, Wales and Scotland in addition to employing in excess of 25,000 people around the world. The group commands more than £2 billion in annual revenues today and is traded on the London Stock Exchange.
Coral is a big player on the international betting scene and will not be disappearing any time soon, unlike some of those betting sites that open for a few months and then disappear at the expense of their customers. Coral holds licenses in numerous countries and must adhere to strict standards of operation in order to maintain those licenses.
Today, Coral.co.uk operates as an independent betting site despite being a member of the larger Ladbroke Coral group. We will be focusing today's Coral review on the online aspect of the business, which offers sports betting, casino games, poker, bingo and lotto all in one website. If you're unfamiliar with Coral, we will have you well acquainted with them by the end of this review.
What Coral has to offer:
Sports Betting: Thousands of betting markets every day, in-play betting and more
Online Casino Games:250+ casino games including slots, video poker, table games and video poker
Online Poker: No-limit and fixed limit Holdem, Omaha, 7CS, 5 Card Draw and Razz as a member of the iPoker Network
Bingo: Large bingo room with large guarantees and frequent promotions
Virtual Sports: Bet on virtual simulations of sporting events in a fast-paced environment
Coral Vegas: An additional selection of Vegas-themed slots and table games
LottoBet: Bet on the results of lottery drawings from around the world
Coral Sports Betting Review
The one thing that stands out above everything else at Coral Sports is the sheer number of betting options, sports and leagues to choose from. Coral.co.uk covers an entire world of sports to mind-boggling detail. Their football markets are nearly 100% comprehensive. Not only does Coral cover all the main national and international competitions, but they also go into great depth in covering domestic leagues around the world.
For example, clicking on "England" within the football sports tab expands a list of nine individual leagues that include the Premier League, Championship, League One, League Two, National League, National League North, National League South and EFL Cup. This same degree of coverage extends to other nations as well, including everywhere from Antigua & Barbuda on down to Venezuela.
Other sports receive similar levels of coverage. Motor racing includes Formula 1, motor bikes, speedway and world rally. Rugby league, rugby union, snooker, table tennis and many more sports are similarly covered in great detail. In all, Coral offers markets on all of the following sports:
| | | | |
| --- | --- | --- | --- |
| American Football | Athletics | Aussie Rules | Baseball |
| Basketball | Boxing | Cricket | Cycling |
| Darts | eSports | Football | Formula 1 |
| Golf | Greyhounds | Handball | Horse Racing |
| Ice Hockey | Motor Cycling | Motor Sports | Olympics |
| Pool | Rugby League | Rugby Union | Snooker |
| Tennis | UFC/MMA | Virtual Sports | Volleyball |
| Lotto Specials | Movie Specials | Music Specials | Political Specials |
| TV Specials | | | |
The odds at Coral are pretty competitive and are definitely above average compared to most mainstream betting sites. I ran comparisons between Coral and other betting sites, looking at a few football matches selected at random, and it was close.
On the other hand, Coral did beat most betting sites terms of the number of markets available for any specific match. In those same football matches, Coral had roughly 145 markets available for each match. This means for any one football match, you could have placed any one of 145 different wagers such as first goalscorer, exact score, first half goal totals, second half result and tons of others. Coral has roughly twice as many markets for individual matches as the average betting site.
The betting interface at Coral Sports is good but not great. It's fairly easy to navigate around between different sports, but the screen is busy with a lot of conflicting colours and so many navigation options that it gets overwhelming to to take it all in.
One good thing is that it is easy to find what you want if you already know exactly what type of bet you're looking for. A bet search tool in the upper-left side of the screen helps with finding those bets as well. On the other hand, it does get to be a bit much if you just want to browse the various markets without having anything specific in mind.
Coral Live In-Play Betting
Coral in-play betting is likewise comprehensive in nature. They offer live-betting every day of the week with dozens of in-play markets available basically around the clock. Just as I was writing this review on a Sunday afternoon, Coral had 57 in-play events running concurrently for a diverse range of sports including football, tennis, golf, eSports, basketball, handball and table tennis.
Live streaming is available on your desktop and mobile device as well. This allows you to watch the sporting events live via streaming video while also placing your in-play wagers through their betting interface. Each week, Coral streams more than 2,000 events live to your computer or handheld.
Whenever you select a sport from the main betting menu, this brings up a list of all open wagers for that sport. Any time you see the little "play" icon next to a bet, it means that event can be streamed live. All you need to do is log in and you can watch the action unfold in real time. Just a few of the sports that you can watch live online include football, tennis, rugby, darts, basketball, badminton, handball, ice hockey and volleyball. Best of all: it is completely free to watch as many events as you want whether or not you place a bet, as long as you have money money in your account. However, horse and greyhound streams do require a bet of at least £1 for live streaming.
Coral Horse Racing Betting
Coral offers a refined greyhound and horse racing product with a large number of wagers open for action every day of the week. They cover races in the UK and abroad, including many races from the United States.
What's more, Coral has agreements with tracks around the world that allow customers to participate in tote-style betting with wagers taken online being pooled in with the money taken at the track. This is all in addition to a wide range of fixed-odds horse racing betting and ante-post wagers.
There are two major pros and cons that stand out regarding the Coral horse racing and greyhound racing platform. Most noteworthy is the sheer number of horse racing betting markets offered at Coral.co.uk. This is definitely one of the larger racing betting sites serving the UK/European market. Coral does an excellent job covering all the major tracks and events around the world.
The biggest negative is that the betting interface is not easy to navigate. You will have to spend some time here before you find it easy to navigate to the specific races and events that you would like to bet on. Then again, it is understandable that coming up with a simple organizational scheme is difficult with there being so many races and events covered by Coral. It would be nice, however, if Coral had just one page that showed a full list of all racetracks so you could find your way to specific tracks and see what is on offer at particular tracks.
Back on a more positive note, I did find it handy that Coral does organize its main horse racing section into races that are happening today, with another section for races that are happening tomorrow and yet another section for races happening the next day. This makes it simpler to see what's coming up and plan your bets accordingly.
Coral also does nice work in providing live video streams of horse races hosted around the world. At the time of this review, the Coral.co.uk was able to stream live video from the UK, United States, South Africa and Dubai.
One other thing Coral does well is in covering all the big events in horse and dog racing betting. If you click on the "futures" tab, you'll see a list of all upcoming racing events – and there are many on offer. Just a few of the major events Coral covers include the Irish Gold Cup, Cheltenham Festival, Kentucky Derby, the Royal Meeting at Ascot, the Grand National and many more.
Greyhound racing tends to be one of the most neglected sports among online bookmakers, but that is not the case at Coral. In fact, Coral.co.uk has some of the best dog racing betting options of anyone. They cover tracks all across the UK and provide daily races from all tracks along with a full selection of bet types. You can always bet on the outright winner of any race as well as place forecasts, tricasts and numerous multiples. Coral also offers trap markets for most greyhound races.
Coral Casino Review
The Coral website has two sections each devoted to casino games such as slots, table games, blackjack and so on. One is simply called Coral Casino and the other is called Coral Vegas. Both offer a unique selection of games and occupy separate sections on the main Coral website, but both are essentially just online casinos at heart. So, I'll be reviewing both of those in one go right here.
Coral Casino consists of 201 games at last count with the majority of those being slot machines, video slots and progressive jackpot games. The casino also includes a large variety of traditional casino games such as blackjack, roulette, baccarat, craps, pai gow, video poker and arcade style games such as penalty shoot out, spin-a-win and more. In all, the variety here deserves high marks because there is something for everyone.
The Coral Casino portion of the website is organized in a manner that makes navigation easy deposit there being so many games. A menu across the top allows you to filter by slots, roulette variations, blackjack variations, other table games, video poker and "other" games. From there, you can narrow it down even further with selectors that allow you to see recently played games, favorites and sort the list by jackpot size.
On the subject of jackpots, Coral has no shortage of progressive jackpot games with serious money waiting to be won. At the time of this review, one game (Jackpot Giant) had a progressive jackpot sitting at £4.1 million and another 32 games with jackpots worth six figures. This is quite a collection of big jackpot games and the variety in types of slots in this category is noteworthy.
All games in Coral Casino can be played online via an instant play option that is compatible with Mac, PC, Apple and Android devices. They also offer a full download option for PCs and mobile apps for all major smartphones.
Coral Vegas offers an additional 55 table games and slots with a distinct Vegas flavour. This part of the Coral Website places more of an emphasis on slot machines with all manner of slot games, including eight with £1 million or more jackpots. The slot games here include a mix of original, Coral exclusives as well as a collection of Marvel-themed games and others licensed from major entertainment brands.
Just a few examples of the Coral Vegas slots include Iron Man 2, Incredible Hulk, Gladiator, Jekyll Hyde, Spiderman, Spartacus and Dragons Rising. The full range of Coral Vegas games are available via instant play as well a Vegas app for all smartphones.
Coral Live Dealer Games
The Coral website also has a section reserved for live dealer games with more than two dozen games available around the clock. These games are staffed by human dealers and use streaming video to create a lifelike casino experience for you at home. You place your bets with the mouse and keyboard like normal, but then watch as a real person spins the wheel and shuffles a real deck of cards to play out your bets in front of your eyes.
Live dealer games at Coral include: roulette, Casino Holdem, blackjack, baccarat, mini-baccarat and multiple variations of each. What's particularly nice is you can experience the live dealer games at home on your desktop or via apps for your tablet or smartphone.
Coral Virtual Sports Betting
Select the "Virtuals" tab on the Coral.co.uk homepage to visit a portion of the website dedicated entirely to virtual sports betting. For those who don't know, virtual sports combine HD graphics with computer simulations to recreate sporting events on the fly even when your favorite teams aren't scheduled to play. Just like in real life, you will have favorites and underdogs to bet on, but the odds are set such that the occasional underdog will come through to earn a big payout for those who took a chance.
You can watch these virtual sporting events play out in real time via a form of live streaming that recreates the events as if they were happening in the real world. The one thing to keep in mind here is that a computer algorithm ensures the odds are random, but there will still be favorites and underdogs. The odds offered on each side are reflective of their actual chances according to the simulation.
Coral virtual sports offered include horse racing, greyhound racing, football, tennis, motorsports, speedway, cycling and volleyball. If you're ever in the mood for a flutter but no games are running in the real world, a quick visit to the virtuals tab will provide all the action you could want with new games kicking off every few minutes.
Coral LottoBet
Coral has come up with an interesting way to let you participate in lotteries from all around the world thanks to its LottoBet service. What you should know is that Coral LottoBet does not actually give you tickets into the lottery; instead you place bets on which numbers will be drawn during the next real-world drawing of a particular lottery.
For example, you can place a bet on the five numbers that will be drawn in the next French Lotto drawing with payouts provided by Coral, not by the French Lotto. With Coral, the payout odds are determined by the number of picks made. You can pick just a single number for payouts in the lower end (say around 6/1) or make a selection of five numbers for payout of as much as 150,000/1. The more you bet, the more you stand to win.
In some cases, the odds offered at Coral are better than the payouts you would receive had you actually purchased a ticket. This is especially true with picks comprising of fewer numbers. For example, matching just one number had you purchased an actual lottery ticket might result in a £2 payout while matching one number via a bet placed at Coral might result in you earning a £6 payout.
Coral Deposit Methods
Coral accepts a variety of betting deposit methods that you may use to fund your account and then withdraw your winnings. Below is a list of all currently accepted deposit options at Coral.
| Deposit Method | Minimum Deposit | Processing Time |
| --- | --- | --- |
| Visa / Maestro Debit | £5 | Instant |
| Visa / MasterCard Credit | £5 | Instant |
| PayPal | £10 | Instant |
| Skrill | £5 | Instant |
| Skrill 1-Tap | £5 | Instant |
| Neteller | £5 | Instant |
| Ecocard | £5 | Instant |
| Paysafecard | £5 | Instant |
| Coral Connect | £5 | Instant |
Accepted Currencies: Coral accepts the following currencies by default, but is capable of performing currency exchanges if you need to deposit or withdraw using a different currency.
British Pound
US Dollar
Euro
Swedish Krona
Coral Restricted and Accepted Countries
Coral only accepts customers from the following countries. Anyone from a country NOT on this list may not sign up for an account with Coral:
| | | | |
| --- | --- | --- | --- |
| Argentina | Croatia | Georgia | Gibraltar |
| Guernsey | Iceland | Ireland | Isle of Man |
| Jersey | Liechtenstein | Luxembourg | Macedonia |
| Malta | Netherlands | New Zealand | Saint Kitts and Nevis |
| San Marino | Slovakia | Slovenia | Sweden |
| Sweden | United Kingdom | | |
Alternatives To Coral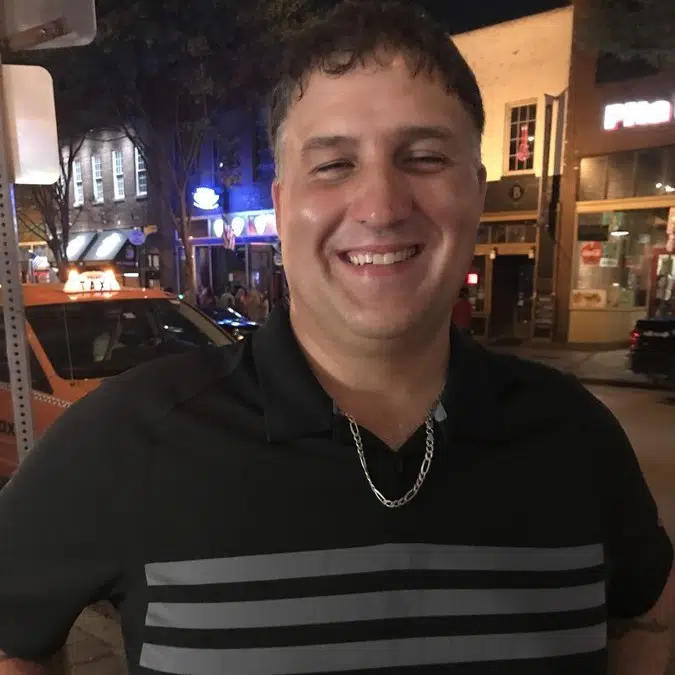 Mike Murphy is the founder of OnlineBettingSites.com and has over 10 years of experience in the legal online betting industry. A regular attendee of industry trade shows and conferences, Mike is a strong proponent of regulated markets and responsible gambling policies.