Study Finds More Gambling Problems in Sweden Among Women than Men

A study commissioned by the Swedish Public Health Authority and published earlier this month yielded surprising results: female problem gamblers outnumber their male counterparts of the first time ever.
Even more surprisingly, it's not even close. The study found nearly two-third of problem gamblers in Sweden are women (64%) from a sample of 5,081 respondents in a survey sent to 13,251 people.
The proportion of Swedish players with a gambling problem dropped around 6% in the three year period. However, the country saw a 50% increase in the number of people whose gambling habits can be identified as "pathological" – around 45,000 people in total. Within this group, just over half are women.
The Public Health Authority said in its report that there is no longer a difference between men and women gambling addicts. The exception to this is in the 18-24 age group, where there are more men than women problem gamblers.
Higher Proportion of Female Gambling Addicts
Where once problem gambling was linked to lower education levels, the trend has now shifted among male problem gamblers. Today, we see a greater number of men with post-secondary education levels classed as gambling addicts. Among Swedish women, however, the link between problem gambling and lower education levels still remains.
Over the past 10 years, the number of women with a gambling problem has increased, according to the Health Authority.
Ulla Romild, speaking for the Authority, said the government was worried about the fact that serious problem gambling is increasing among women despite the overall drop in numbers among the general population.
The reason that more women are gambling and have developed problems, has been linked with the growth in online gambling and the changing gaming patterns in Sweden.
BBC.com quotes Prof. Anders Hakansson from Lund University, a specialist in gambling addiction, as telling Radio Sweden: "We have to consider the face that the gambling market is very different now… mainly with the high proportion of gambling happening online," he said.
"Women who do seek treatment are more likely to report online casino gambling than men do," he added.
While a higher proportion of men play poker and bet on sports and horse racing, that gap practically disappeared when it came to slots, bingo and the lottery.
Living with a Gambling Addict
The Public Health Authority's survey showed that problem gambling not only affects the gamblers themselves, but also the people who live with them. In Sweden alone, some 165,000 people live with someone who has a gambling problem. 68,000 of them are children. Thankfully, the number has decreased since 2015.
Romild said that the decrease in numbers was probably due to intensive preventative action and problem gambling education being carried out in all levels of Swedish society.
Sweden's New Gambling Industry
At the beginning of this year, Sweden introduced new laws to open up the country's gambling market. Up until then, the state held a monopoly on the gambling industry, although foreign companies still grabbed up to a quarter of the market. Seeking to tap into lost revenue, Sweden introduced new legislation allowing foreign companies to apply for licenses and operate in the country.
Some 80 gambling groups have now received a license to operate in Sweden. They pay the government 18% of their profits made on Swedish players.
Svenska Spel, which until 2019 had a monopoly in the Swedish gambling market, continues to operate in the market and compete with licensed companies.
Within the first few months of operation, the government has already come down hard on companies that fail to come in line with the country's new laws. Following an investigation, two companies were fined for non-compliance, namely Genesis Global and PAF Consulting corp. They will have to pay a penalty of SEK 4 million and SEK 100,000 respectively.
Sweden's New Gambling Law in a Nutshell:
Sweden took a page out of Denmark's book and modelled its new law on its neighbor's.
The liberalization of the market came about as a direct result of the growth of online gambling.
The government realized that having a state-owned monopoly was not the right way to regulate a market.
Gambling companies pay an 18% tax on commercial gambling.
There is a 0% tax rate on non-profit gambling activities.
The government offers six different types of gambling licenses: State owned games (casino games, lottery, etc.), Public Purpose Games (certain types of lotteries), Commercial Online Gaming (casino games, slots and online bingo), Betting (online and offline betting), Commercial Land-Based Games (slots and card games outside a casino) and Cruise Ship Games (casino games and slot machines on ships in international waters).
Operators pay anything from 400K – 700K SEK for their licenses.
Swedish players must be 18 or over to play online and 21 or over to enter a land-based casino.
The government's main objective is to create a safe and secure gambling market, and has put much focus on customer protection, game security, transparency and more.
Illegal gambling operators face stricter punishments.
The law saw all Swedish gamblers as a 'new player' when the law went into effect.
Operators are only allowed to offer new players a onetime welcome bonus offer.
Casinos may not offer loyalty points to be redeemed for free spins or cash bonuses.
Some of the biggest names in the international online casino industry have entered the Swedish market, including Mr Green, Unibet, NetEnt, Evolution Gaming, Play 'n Go and Leo Vegas. Many international groups have also showed interest in listing on the Stockholm Stock Exchange.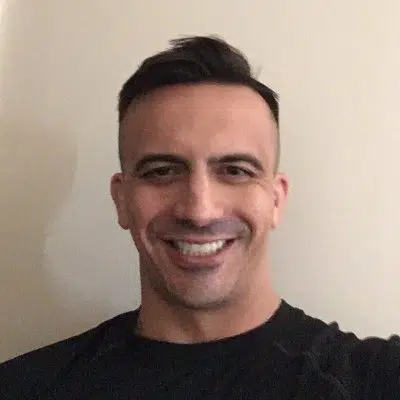 Wes Burns has more than a decade's worth of experience as a writer, researcher, and analyst in the legal online betting industry and is co-founder of OnlineBettingSites.com. Wes approaches his work from the viewpoint of players.