The Yellow Sam Coup: Taking The Bookies For £1.5 Million

If you ever find yourself frustrated with the bookmakers and their sometimes morally dubious practices, you will LOVE this story! The name Barney Curley is one that strikes fear into the hearts of all bookmakers. I have been restricted on a fair few occasions in my time but everything I have won pales into insignificance compared to the master of the horse racing coup.
Curley is from County Fermanagh and first made his name with the infamous Yellow Sam Coup in 1975; the subject of this article. Nowadays, he is so notorious that he needs to hire "foot soldiers" to place small bets in betting shops across the UK and Ireland so as to not draw suspicion.
Valley of Pain
Curley's latest major coup came in 2014 when four horses he had associations with romped home in four different races on January 22. None of the four horses had won since 2010, yet large sums of money were bet on all of them. The final winner, Indus Valley, had lost his four previous races by a combined total of 104 lengths, yet won his race at Kempton at odds of 25/1.
It turned out that the trainers of these horses were all former employees of Curley's Newmarket yard or had another association with the legend. It is believed that the latest Curley Coup cost the bookmakers an estimated £2 million. Small change for the modern bookie but nonetheless, a nice reminder that they can be taken every now and then.
Crafting a Coup
Although his latest escapade cost the bookies even more money, the Yellow Sam Coup was a thing of beauty; primarily due to its simplicity. It occurred at Bellewstown racecourse in County Meath, Republic of Ireland, on 26 June 1975. Curley was 37 years of age and was already an established professional gambler.
He had a flashy car to his name as he sought to showcase an image of success, but on that day in Bellewstown, being low-key was necessary. So, he got a lift with Ann Brogan, daughter of the famous trainer Jimmy who trained 1958 Irish Grand National Winner Gold Legend.
It is fair to say that Curley was not quite as successful as he portrayed. He had apparently hit the skids in 1972 and needed financial aid from the likes of jockey Lester Piggott. Three years later, he was in trouble again and had no friends willing to bail him out on this occasion. He informed his friend and fellow trainer Liam Brennan that he needed to pull off a major stunt to recoup his money, and asked Brennan to find the right horse.
Brennan identified Yellow Sam as an improving horse. However, the horse had only shown the merest glimpses of quality in nine races over the previous two years. Although Yellow Sam had never finished above eighth place, he had run in a few high-quality races and on soft ground which didn't suit him at all.
Curley trusted his friend enough to proceed, and Yellow Sam was slated to enter The Mount Hanover Amateur Rider's Handicap Hurdle at Bellewstown. It was a race with horses of very modest ability over 2m 5f, and most importantly, the course was known for having fast ground.
Brennan also booked Barry Brogan as the jockey, much to the chagrin of Curley. Brogan was a good-quality jockey, but Curley believed he was a liability due to Brogan's alcoholism and gambling addiction. Michael Furlong, an excellent amateur jockey, was chosen instead and told not to enter any races before Bellewstown. Yellow Sam was to carry 10-6 in a field with a total of nine runners.
Furlong was perplexed as to why he was chosen to ride a horse with very poor form; Curley had booked the horse in several other unsuitable races to ensure he had a favourable handicap. The bookies agreed, and Yellow Sam was rated as an outsider with odds of 20/1. Exceptional odds to be sure, but if large lumps of money were placed on Yellow Sam, those odds would plummet very quickly indeed.
One Phone Box = Easy Money
If anyone is wondering why Curley specifically chose Bellewstown; the reason was simple. The County Meath course was unique in Ireland insofar as it had just two telephone lines servicing it. One was a private line belonging to a racing data company called Extel which was cut on the morning of the race. The other was a public telephone, and Curley found a novel way to ensure it remained out of operation.
The race was due to start at 3 pm and at 2:35 pm, Benny O'Hanlon, a friend of Curley's, walked into the booth and placed a call to his dying aunt. Of course, neither the sickly aunt nor the hospital existed.
O'Hanlon clearly had acting blood in him because he was able to speak to his mythical aunt for 30 minutes without much complaint from other racegoers. It helped that he was a large, intimidating looking man!
Meanwhile, Curley positioned his men in numerous racing bookmakers all over Ireland. None of them knew the race or the horse beforehand but were given a sealed envelope and instructions to place bets of between £50 and £300 as soon as they received a phone call. At 2:50, Curley called several of his men, told them the horse and race to bet on, and instructed them to contact 10-20 others apiece.
Overall, Curley invested £15,000 in the coup; his entire life savings. Although he was having a hard time at that moment, Curley was a well-known punter even then and was aware that his presence at the racecourse or in the shops would cause consternation amongst the bookmakers.
Secrecy was of the utmost importance, so Curley tried to ensure that only people he trusted that were also involved in the coup were told. He didn't even tell his wife! He did, however, tell a bookie called Sean Graham to whom he owed £30,000. Graham agreed to say nothing as long as Curley's men stayed away from his betting shops.
Once the men began placing the bets, the bookmakers knew something was up. They confidently called the course only to find that the line was engaged. The panicked bookmakers could only wait and hope. It was the same story for Curley who drove to Bellewstown and watched the race from behind bushes to avoid detection.
One must remember that Yellow Sam was NOT a sure thing. Curley didn't bribe other jockeys or trainers, so it was a fair race. He was completely reliant on Brennan's judgment and Furlong's skill.
The Race & Aftermath
Meanwhile, Furlong, who knew nothing of the coup, didn't think much of his horse's chances. However, once the horse went to the front around half a mile out, it comfortably made it home, winning by two and a half lengths. Curley's coup landed him approximately £300,000, around £1.5 million in today's money. The angry bookmakers had to pay out since the Yellow Sam Coup was not illegal, but many of them acted childishly by paying the winnings in £1 notes; which filled over 100 bags.
Curley's notoriety was ensured, and his coup is widely regarded as one of the greatest in gambling history. The entire fiasco changed the way bookies took bets. From then on, all bets of £100 or more had to be placed at least 30 minutes before the race.
Although Curley claims to have won even more money betting on Yellow Sam, I'm afraid to say the horse didn't enjoy a happy ending. He never won another race and was sold to enter Steeplechase races; a grave mistake because he was killed in a fall. Curley settled his debts and purchased a beautiful home in Mullingar, County Westmeath, knowing that he was no longer in debt.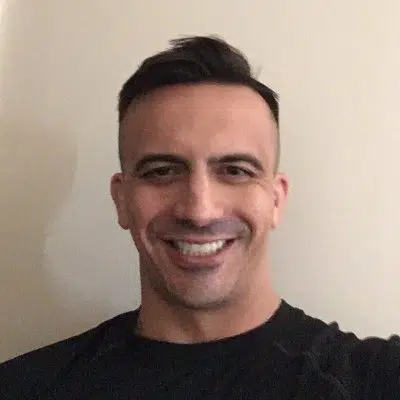 Wes Burns has more than a decade's worth of experience as a writer, researcher, and analyst in the legal online betting industry and is co-founder of OnlineBettingSites.com. Wes approaches his work from the viewpoint of players.