888 Purchase of BetBright Triggers Angry Reactions

Not everyone is thrilled about the recent acquisition of Irish sports betting operator BetBright by 888 Holdings in a £15 million deal. Customers have expressed no small amount of outrage after learning the BetBright customer base and unsettled liabilities on wagers are not a part of the deal with 888.com.
The Guardian reports the deal with 888 only includes the technology behind the BetBright website. This is in line with 888's policy to own as many of its own platforms as possible (as is the case with its casino, poker and bingo platforms). The deal also includes BetBright's risk management, product and trading assets.
BetBright Announces End to Operations
The furor began last Tuesday after an announcement appeared on the BetBright website which reads:
"As of Tuesday 5th March 2019, Dedsert (Ireland) Limited, trading as BetBright has ceased offering gambling services to its customers on a permanent basis.

"Customers will be able to access their accounts for a period of 30 days, in which we advise customers to withdraw the full balance from their account.

"For more information about your account and any unsettled bets, please view our FAQ section here."
The most contentious part of the announcement, however, can be found in the FAQ section. There, it explains "all other single bets due to settle after the 5th of March at 23:59pm will be voided."
This is a big problem for many punters because it affects stakes placed on the upcoming Cheltenham Festival, other racing events such as the Grand National in April and bets placed on season-long events such as the UK Premier League.
Punters sometimes place bets months in advance of major events in the hope they can get better returns on their long-term wagers. BetBright customers will not be losing outstanding wagers, but they will be missing out on the opportunity to get their wagers in early at odds that may have shortened in the meantime.
Former BetBright Chairman Rich Ricci defended the firm's decision to void all open ante-post as "the most equitable way" to end operations in light of the sale to 888 Holdings.
"We're left with a situation which isn't ideal, where the company doesn't have the engine to carry on and trade and needs to be wound up in an orderly way," he said, adding that while he was "empathetic with some of the anger," the sale was an "unusual transaction" and BetBright was dealing with it in the best way it thought possible.
In response to mounting public backlash, 888 has assured punters it will pay winners of Cheltenham Festival bets through BetBright's existing platform. 888 called it a "gesture of goodwill," but has not made any other announcements regarding other outstanding wagers.
UKGC Reacts to BetBright Issue
The UK Gambling Commission made a short, official statement regarding the recent goings-on at BetBright, saying:
"We have received a number of complaints about this matter and are making further inquiries."
Chris Cook of The Guardian stated on Friday he has managed to get a few more lines out of the regulator and quotes the UKGC as follows:
"We are clearly concerned that an operator has indicated that it will void all outstanding ante-post bets and are urgently engaging with the business, with the aim of achieving the best possible outcome for consumers."
Cook writes in his op-ed he expects the UKGC to reassure Britain's gambling public that bookmakers are simply not allowed to act in this way. He also urges the regulator to take action against those involved and introduce sanctions.
He asks almost cynically: "Can it be that, when the Commission has finished being 'concerned,' it might not actually take any action?"
Incidentally, the British Horseracing Authority has decided to stay mum on recent events other than to say that it will not be commenting.
888 Celebrates BetBright Acquisition
Despite the controversy, 888.com is celebrating the acquisition. 888 Chief Executive Itai Pazner has described the deal as "an exciting milestone" for the online betting company.
According to Pazner, the acquisition gives 888 the "missing piece" in its proprietary product and technology portfolio.  The addition of BetBright gives the group "end-to-end solutions across the four major online gaming verticals."
888.com believes the BetBright platform will increase long-term prospects and diversity in the world sports betting market for 888 Holdings.
The BetBright office in Dublin will be integrated into the 888 group.
The BetBright acquisition is a continuation of 888's spending spree in recent months as it continues to pick up gaming platforms to boost its portfolio.  In December, 888 took full control of All American Poker Network. Last month, the company spent £18 million in a deal that saw it take over some of the online bingo brands belonging to JPJ Group.
From a business point of view, analysts have given 888 the thumbs up for the deal. The team at Goodbody, for example, called it a "good long-term strategic move by 888."
BetBright Business Plan Under Fire
BetBright was launched in Ireland by Marcus Brennan, Richard Brennan, and Tadhg O'Toole in 2013. Since then, over £60 million has been invested in the company. The fact that 888 was able to pay only one-fourth of that for the platform, point out analysts from Regulus Partners, suggests a "complete business failure rather than strategic realignment".
The Regulus team believes BetBright was able to convey an image of high value due to its grandiose marketing campaigns, but it was unable to yield returns due – in part – to recent tax hikes in the UK and Ireland.
Rich Ricci, a former banker, became BetBright's chairman in 2016 and led these media campaigns. One of the highlights of his career with the company came when he offered to have BetBright sponsor the Cheltenham Festival's Prestbury Cup. BetBright then went on to sponsor several other key competitions in the racing calendar.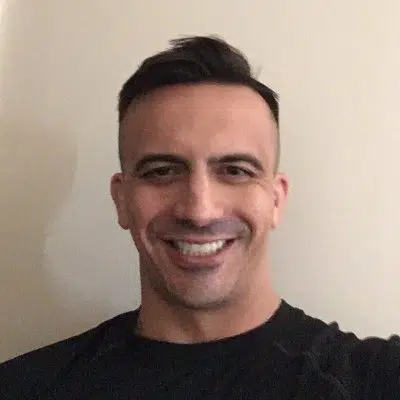 Wes Burns has more than a decade's worth of experience as a writer, researcher, and analyst in the legal online betting industry and is co-founder of OnlineBettingSites.com. Wes approaches his work from the viewpoint of players.