iDEAL is by far the most trusted online payment system in the Netherlands. In fact, it has gotten to the point now where some Dutch customers will actually wonder if a store that doesn't accept iDEAL payments should even be trusted. That should give you a pretty good idea of how much good will the company has earned over the years.
The same hold true for online betting sites that serve the Netherlands. Any gaming operator serious about serving the Dutch market accepts iDEAL payments. I don't think I need to sell you any further on the security or reputation, so let's just get to the recommendations:
Best iDEAL Betting Sites
For anyone not familiar with iDEAL, the service works as a partnership between the many banks that service the Netherlands. If you bank in the Netherlands and can check your account balance online, you can use iDEAL to make instant payments to gambling sites, merchants and other people.
Official website: www.ideal.nl
How to Deposit with iDEAL
The only perquisite to making a deposit with iDEAL is to have a bank account with a login that lets you view your transactions online. Do you ever log in to your bank's website to see how much money you have? If so, you have everything you need.
As far as actually funding your gaming account goes, all you need to do is log in to the betting site of your choice and then visit the cashier. Select iDEAL as your deposit option and then you will be redirected to a page hosted by your bank. There, you will log in with your existing bank username and password to confirm the deposit.
Confirming the deposit moves the money instantly from your bank account to your gaming account. Your funds should be ready to go immediately and you're free to go place bets as you please.
Supported Banks
ABN AMRO
ASN Bank
Friesland Bank
ING
Rabobank
RegioBank
SNS Bank
Triodos Bank
Van Lanschot Bankiers
Is Betting With iDEAL Safe?
The answer to this question depends on which iDeal betting sites you join. iDEAL itself is very secure. The company has been around since 2005 and currently processes more than 143 million transactions a year. They have a positive relationship with all major Dutch banks and keep your information private.
However, you should know that transactions cannot be reversed. Even though you pay online, it's just like paying someone with cash. If you end up sending your money to a scam betting site or pay for an item that is never delivered, you are out of luck. For this reason, it is important to always shop and wager at only the most reputable iDeal bookmakers (hint: see our recommendations of online betting sites that accept iDeal above).
Does Depositing With iDeal Cost Anything?
This deposit method is completely free in most cases. Neither iDEAL nor your bank will ever charge you a fee for making a payment. However, merchants and online gambling sites have the ability to assess their own fees. I do not know of any iDeal betting sites that charge fees.
Can I Withdraw via iDEAL?
No. If you win money and need to withdraw, you will be asked to choose a different withdrawal method. Most iDEAL betting sites will offer a variety of alternatives such as direct bank transfer, credit to your Neteller or Skrill account if you have one and paper cheques in the mail.
Advantages and Disadvantages
Advantage: All payments are instant
Advantage: Your personal banking details are never revealed to the gaming website
Advantage: This is a highly reputable payment company
Disadvantage: Payments cannot be reversed
Disadvantage: You must have an account with one of the banks listed above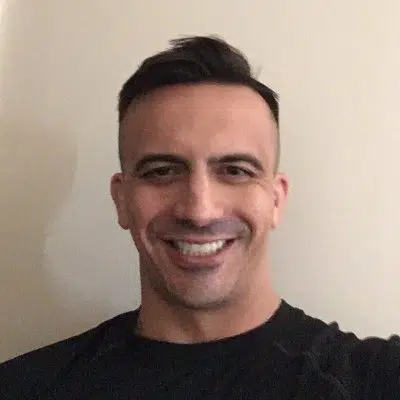 Wes Burns has more than a decade's worth of experience as a writer, researcher, and analyst in the legal online betting industry and is co-founder of OnlineBettingSites.com. Wes approaches his work from the viewpoint of players.