BetStars Launches in Select Jurisdictions
The much-awaited online sportsbook from the beloved PokerStars brand officially went live earlier today. We have an early BetStars review already live, but now we have the word straight from Amaya Inc. that the sportsbooks is open for business. Those of us with fond memories of PokerStars are excited to see the brand expand its reach into online sports betting.
A press release issued by Amaya made the announcement and word of the new book has already spread far and wide. Customers in "select jurisdictions" can now visit BetStars.com, BetStars.eu and BetStars.uk to place real money bets on a range of nearly two dozen sports. They also released dedicated apps earlier today for all iOS and Android devices.
BetStars.com is currently covering all the major sports of the world.
A message on the BetStars website also says more sports are coming very soon. One of the more tantalizing tidbits from the press release alluded to an "innovative new betting product on the platform which will distinguish the brand from competitors." Such a statement coming from any other operator wouldn't stand out as much, but PokerStars has a long history of actual innovation. Whatever they're talking about will surely be an attention-grabber.
One feature that is already live is in-play betting. At the time of this writing, BetStars.com had two in-play markets on offer. They plan to expand on that offering as well. Furthermore, Amaya announced that one account will give customers access to the brand's full range of online poker, casino and sports betting services.
The CEO of the Rational Group (which owns the PokerStars and Full Tilt brands) had this to say about the announcement:
"We're very excited about the launch of the BetStars brand, and expect it to be one of the most talked about sports betting sites in 2016 as it continues to evolve with new products and features that we believe will set us apart as a betting brand for the true sports fan. We're applying the same dedication and passion we have for poker to sports betting, and intend to create an authentic, world-class offering. The BetStars brand will build on this passion and provide a safe, trustworthy and, most importantly, exciting environment for sports fans."
The press release also explained that they plan to expand their reach into many more regulated jurisdictions over the next year. In all, BetStars hopes to offer its sports betting product to roughly half of PokerStars' current customers. The reason they won't hit 100% is because the Amaya Group leans to the conservative side when it comes to legalization and regulation. They will not be operating in jurisdictions where online sports betting is outlawed.
As PokerNews.com reported earlier this month, the Amaya Group has registered several other international domains that could signal its intentions to operate in additional regulated markets. These domains include BetStars.de (Germany), BetStars.it (Italy), BetStars.dk (Denmark), BetStars.es (Spain) and BetStars.pt (Portugal).
If you'd like to see the book in action, just head on over to BetStars.com and check it out for yourself.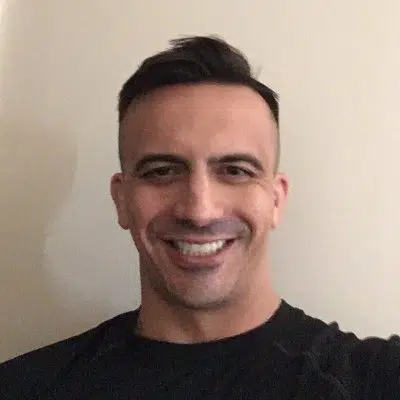 Wes Burns has more than a decade's worth of experience as a writer, researcher, and analyst in the legal online betting industry and is co-founder of OnlineBettingSites.com. Wes approaches his work from the viewpoint of players.