Betway Fined £11.6 Million by UK Gambling Commission

The UK Gambling Commission (UKGC) has just levied its largest fine ever to a gambling operator. On Thursday, online gambling and sports betting operator Betway broke the all-time record after finding itself on the receiving end of a £11.6 million fine imposed by the UKGC.
A UKGC situation report explains Betway will pay the record-breaking fine for "a series of social responsibility and money laundering failings" related to seven high value customers.
Much of Betway's current trouble results from the company failing to ascertain the sources of significant sums of funds gambled by customers. The UKGC notes one particular failing in which Betway allowed a customer to deposit £8 million and lose £4 million over a four-year period without ever running a source of funds check.
The UKGC concluded that between this instance and other failings to check in on customers, Betway allowed nearly £6 million in money that is reasonably suspected to be the proceeds of crime to be wagered on its platform. The UKGC says the majority of that money will be returned to victims.
Customers Convicted of Fraud After Gambling with Betway
During the course of its investigation, the UKGC learned several Betway customers who were able to gamble large sums of money were later convicted of fraud.
In one of several cases outlined in the report, the UKGC noted one customer was allowed to deposit nearly £500,000 over a period of just one year and five months. The customer displayed signs of problem gambling, including self-excluding several times – once after losing more than £50,000 in a single day. Betway failed to ascertain the source of the customer's funds or follow up with the customer, who was later convicted of fraud.
In a separate instance, a customer was allowed to deposit more than £1 million and lost more than £270,000. Betway did contact the customer for source of funds information but failed to follow up on the accuracy of the information. The customer was later convicted of stealing funds from his employer.
Betway Settlement with the UKGC
The UKGC has directed Betway to forfeit a total of £11.6 million, to be divided equally among supporting responsible gambling and providing restitution to the victims of crimes committed by Betway customers.
Betway is now ordered to pay £5.8 million to support the National Strategy to Reduce Gambling Harms. Betway will forfeit an additional £5.8 million to compensate the victims or reasonably suspected victims of crimes committed by its customers.
The UKGC has also ordered Betway to conduct an independent review of its policies and operations, including a "full assessment" of its top 25 customers by gross gaming revenue and top 25 customers by deposits for the years 2015, 2016, 2017 and 2018. Any further findings of failures will require Betway to forfeit additional money to the Commission.
UKGC Crackdown Continues
Between widespread negative media coverage and increased scrutiny from politicians, the UK's online gambling industry has been in the spotlight of late for all the wrong reasons. The Gambling Commission has in turn tightened the screws on operators with more intense oversight and increasingly draconian punishments for responsible gambling failures.
The fine levied on Betway this week is the latest in an escalating series of punishments doled out to UK gambling sites. The previous record was a £7.8 million fine levied against 888 in 2017 for "serious failings" in its responsible gambling obligations.
The UKGC has not yet suspended the license of any of major gambling operators for responsible gambling violations, but the trend does seem to be heading in that direction. Increasing political pressure and nonstop bad press have prompted the Gambling Commission to crack down on operators in a way never before seen.
Overregulation Risks Pushing Players Offshore
Calls for a $2 online bet limit further add uncertainty to the mix and have unsurprisingly pushed operators to turn their attention to the burgeoning US gambling market. Where this all goes remains to be seen, but operators are paying attention.
UK regulators should also consider the effects of cracking down too harshly on the industry. Encouraging responsible gambling should be the top priority of any regulator, but a balance needs to be struck between regulation and freedom.
Should regulators and politicians push the issue too far, they run the risk of channeling players away from licensed operators and onto offshore operators that do not enforce such restrictive limits.
At the same time, UK operators must get ahead of overregulation by self-regulating. If the industry is not able to govern itself and promote responsible gambling, it will continue to bear the brunt of increasingly restrictive rules.
According to The Guardian, Labour MP Carolyn Harris is not impressed with the industry as a whole. In a statement, Harris described the industry as "morally bankrupt," the Gambling Commission as "complicit" and warned that "both should be concerned that their ability to operate in this way is fast coming to an end."
UK betting sites would be wise to heed the warnings of this MP.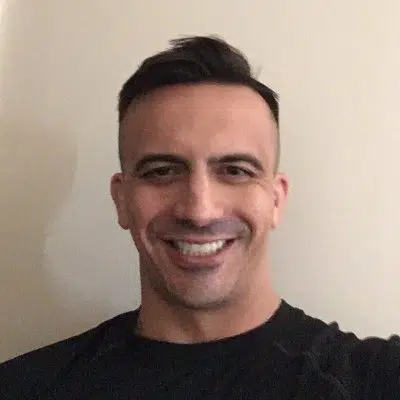 Wes Burns has more than a decade's worth of experience as a writer, researcher, and analyst in the legal online betting industry and is co-founder of OnlineBettingSites.com. Wes approaches his work from the viewpoint of players.