If you've been following certain sports in the UK and Europe over the last few years, you may have noticed the Betway logo adorning the jerseys of athletes and appearing next to the names of major sporting events at an increased rate. That is no coincidence; Betway began a major marketing push in 2014 to brings its name to prominence in the crowded online betting industry.
The name may be new to some, but Betway was established way back in 2006. It is only recently that the company has achieved prominence among major betting sites. Today's Betway review will serve as a formal introduction for those who have yet to become acquainted with Betway.com.
Notice: Our Betway review is based on our personal opinions and impressions. This is not official promotional content.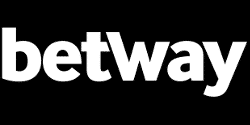 Betway
Betway is quickly becoming one of Europe's most well-known betting sites thanks to a variety of major sponsorship deals and a growing reputation for offering gamblers everything they could ask for in one website. Sports betting, in-play betting, casino games, poker, bingo and more all await at Betway.com.
Pros
Excellent esports coverage
Covers a ton of sports and leagues
Many in-play betting options
High quality betting interface
Cons
Odds could use some improvement
Betway Info
Betting Site: Betway
Website: www.betway.com
Established: 2006
Country: UK
Support: Phone, chat, e-mail and live chat
Minimum Deposit: £5
Betway today is one of the larger online betting sites with licenses in the UK, Malta, Spain, Germany, Denmark, Belgium, Italy and Ireland that allow it to serve customers in many parts around the world. Betway's worldwide reach is further evidenced by acceptance of multiple currencies for deposits and a customer support team that is fluent in 17 languages.
As far as the actual website goes, Betway.com offers just about every form of gaming there is. This includes online sports betting, in-play betting, casino games, live dealer games, poker and bingo. Betway has also made big pushes into horse racing and eSports. Back in 2015, Betway launched a dedicated eSports betting portal that is devoted entirely to covering the world of competitive video gaming.
Basic Betway Information
Founded: 2006
Accredited by international testing agency eCOGRA for fair games
Holds licenses in: the UK, Malta, Spain, Germany, Denmark, Italy, Belgium and Ireland
Accepts customers from 160+ countries
Casino Software: Microgaming and NetEnt
Betway Sports Review
Betway sports has one of the most aesthetically pleasing layouts of any online bookmaker, which actually offers several advantages beyond just being easy on the eyes. For one, navigating from sport to sport and from league to league is made so much easier here than at most other betting sites.
Ease of navigation is important because Betway covers a ton of markets and it would be a nightmare if Betway used the same navigation structure as some other bookmakers. For example, selecting "football" from the main betting menu brings up a list of countries and then you can click on any country to see all of that country's domestic leagues. This helps a lot with Betway providing markets for leagues in more than two dozen countries, and with multiple domestic leagues within each country.
To provide an example of how in-depth Betway goes, selecting Brazil from the main football betting menu brings up a list of six domestic Brazilian leagues. Now extrapolate that extensive coverage of the Brazilian market to every other nation and you can see that Betway offers a ton of football betting options.
The same also holds true for other sports. American football, snooker, cricket, rugby and many other sports are covered in great detail with tons of betting options to choose from. In all, Betway covers roughly 30 sports. The full list includes:
| | | | |
| --- | --- | --- | --- |
| Football | Horse Racing | Tennis | Cricket |
| Darts | American Football | Basketball | Ice Hockey |
| Golf | Rugby Union | UFC / Martial Arts | Boxing |
| Rugby League | Greyhounds | Snooker | Motor Sport |
| Volleyball | Handball | Baseball | Cycling |
| Gaelic Sports | Aussie Rules | eSpors | Floorball |
| Politics | Pools | Specials | Winter Sports |
The quality of the odds varies from event to event and sport to sport. Betway does an excellent job in horse racing in particular, but some of the other sports aren't quite as competitive as they could be.
On a more positive note, you may enjoy the "Betway boosts" feature that offers enhanced odds for select matches each day. You'll see the Betway boosts option on the left side of the page where the sports are listed. Click on that to see which match you can bet on today to be paid at enhanced odds.
Betway also has a partnership in place with Betradar to provide punters with extensive sports data and statistics. With this service, you can look up team records, compare different clubs in head-to-head matchups, analyze specific players and much more. This service is offered free of charge and should come in handy for the more methodical punters out there.
Betway has taken an interest in eSports betting as well. While most other bookmakers offer only a smattering of high profile matches, Betway has an entire portion of its website devoted entirely to eSports betting where they offer markets on League of Legends, CS:GO, Dota 2 and so on. They even have an eSports blog that you can follow for regular updates and betting tips. What's more, Betway has more in-play eSports betting options than any other bookmaker that I have reviewed to date.
In-Play Betting
It's clear Betway has placed a priority on in-play betting because they cover many events every day. Just while writing this review on a completely average Wednesday afternoon, I checked in to count the number of in-play sporting events Betway was covering and the total came out to 46 events happening right that moment. That was not 46 events scheduled for the day or 46 events that might be covered next week; that was 46 in-play opportunities happening at that exact moment.
That should give you an idea of how much Betway has to offer in that regard. If you enjoy in-play sports betting, Betway should be on your shortlist of bookmakers to consider. Their in-play interface also updates quickly and offers a variety of markets for each match. Betway also has an early cash-out feature that you can use to close your positions early in order to lock in a win or to minimize a loss.
Horse Racing and Greyhound Racing at Betway.com
Betway is heavily involved in both online horse racing and greyhound racing. You'll find the horse and dog betting options inside the main sports area mixed in along with the list of other sports. Betway racing betting covers all daily races hosted in the UK, Ireland and South Africa with new races added every day.
You can take the fixed odds prices at any time via the Betway website, but they also offer a starting price option for all horse and greyhounds. However, keep in mind Betway offers best odds guaranteed on all UK/Ireland races. This means that if you book your bet at the published odds and your horse goes off at a higher starting price, Betway will pay you at the higher price plus a little extra.
One of the nice things about dog and horse betting at Betway is the website is chock-full of useful handicapping information. You can view recent form information right in the middle of the betting interface any time you want or visit Betway Insider for a constant stream of up-to-date horse racing news and betting tips.
The actual betting interface where you select your wagers seems to be geared towards casual punters rather than experienced handicappers. This could be a positive or a negative depending on your experience level. For the newbies, it's nice because all outright wagers are clearly listed on the front page and you won't have any trouble backing a winner.
Making bets other than the outright "win" bet is a little different. Betway does not use a standard horse racing betting slip with "win/place/show" and all the other exotics all bunched together in one big slip. Instead, you click on "racing specials" and the website lists various exotics such as "to finish 2nd," "top 2 finish," and so on. This format explains the bets very well and will make it easier for casual punters and newbies, but it lacks some of the flexibility that experienced punters would appreciate.
Betway horse racing also supports head-to-head matchup bets in which they pair two specific horses in a race and your only job is to predict which one will place higher of the two. This option is always nice for those times when two up-and-coming horses are about to have an important showdown and you couldn't care less about the rest of the race.
Greyhound racing is also available at Betway, although the options here are less extensive as to be expected for dog racing betting. The entirety of the greyhound betting here involves UK/Ireland, but Betway does do an excellent job in covering every race each day of the week.
Live racing video is provided for all horse races at all tracks. Any race you can bet on, you can also watch. Racing video is provided in real time at no cost, but you do have to have at least 1 minimum bet involving that race for access to the live racing streams.
Tracks Covered
Betway horse racing and greyhound racing takes bets on all races that take place at the following tracks:
| | | | |
| --- | --- | --- | --- |
| UK and Ireland Horse Tracks | | | |
| Down Royal | Hereford | Kempton | Leicester |
| Lingfield | Newcastle | Southwell | Wolverhampton |
| South Africa Horse Tracks | | | |
| Scottsville | | | |
| UK and Ireland Greyhound Tracks | | | |
| Central Park | | | |
Betway Racing Final Verdict
The betting interface is pleasant, their coverage of races in the UK, Ireland and South Africa is commendable and you will find it very easy to get started here if you are not a highly experienced betting on dogs and horses. However, this is probably not the best place for experienced horseplayers due to a lack of some of the advanced betting options and exotics
Betway Casino Review
Three different sections of the Betway website are dedicated to casino games of varying types, but we'll group them all under "Betway Casino" for the purpose of this review. To clarify, the three different casino areas at Betway.com include:
Casino: 500+ slots, table games, card games and all the casino classics
Live Casino: Ultra HD live video brings real dealers to your desktop or mobile device
Vegas: An additional 500+ slots, table games, card games and video poker all in a glitzy Las Vegas theme
Betway's entire array of casino games is impressive in multiple aspects. First, just the huge number of games is a selling point. There are a thousand different games just between the two virtual casinos in addition to several dozen live dealer tables inside the live casino. This is just a big all-around casino site.
Most Betway casino games are powered by Microgaming or NetEnt, which is a second advantage. Both software companies are noted for producing reliable and high quality games. NetEnt games are particularly immersive with some of the best graphics and software that is just easy to use.
Game variety is obviously not an issue here and serves as yet another advantage. With more than a thousand games between the three different casinos at Betway, you will not be running out of new things to try any time soon. They have all the casino staples such as blackjack, baccarat, craps and slots in addition to a ton of unique video slots and progressive jackpot machines.
In fact, Betway Casino set a record in 2016 when it paid out the then-biggest online jackpot of all time to a British soldier. Jon Heywood from Cheshire through a 25p stake through one of the slots at Betway to hit a progressive jackpot that totaled €17,879,645.12.
Live Dealer Casino
The live dealer casino at Betway provides the brick-and-mortar casino experience at home by combining human dealers with live video and real gaming tables. You choose your bets onscreen with your mouse and keyboard, and then a real dealer actually shuffles a deck of cards or sets a real roulette wheel spinning so you can watch your bet play out in real time.
Plenty of other casino sites are now offering live dealer games, but Betway's experience is easily one of the best. They now offer steaming, 200-frames-per-second HD video to cereate an experience that is as close to being there as it gets. The games on offer in the live casino include roulette, blackjack, baccarat, Ultimate Texas Holdem, Casino Holdem and three card poker. Each game type is equipped with multiple dealers and tables so you should always be able to find an open seat.
Betway Poker
Betway Poker operates on the Microgaming Network (MPN) and has a large player base thanks to MPN also being the network of choice for many other gambling sites. The tables can be accessed via a full download option for Windows computers, an instant play option that works with Mac as well as PC owners and a mobile app for Android and Apple devices. Microgaming software has improved significantly over the years and is now one of the better platforms to play some serious poker.
Cash games and poker tournaments are both available at a wide range of stakes. Players working with limited bankrolls will have no shortage of options with tournaments starting for as little as €0.10 and cash games offered at stakes as low as €0.01/€0.02. Generally, this is considered a newbie-friendly poker site due to anonymous tables that render poker tracking software useless, frequent freeroll tournaments and the multitude of low stakes games.
Speaking of which, all new customers who sign up for an account at Betway Poker will be able to take advantage of up to €9,000 worth of tournaments that offer large prizes for little-to-no buyin fee. For your first six weeks at Betway Poker, you will have access to the weekly new player freeroll with €1,000 in guaranteed prizes and a weekly new player €500 guarantee with a buyin of just €1.10.
Game Types
Not surprisingly, Texas Holdem and Omaha are the two most popular game types at Betway Poker by a long shot. Both variants can be found organized as cash games, multi-table tournaments and sit-n-go tournaments. The full list of poker variants offered at Betway includes:
Texas Holdem
Omaha
Omaha Hi/Lo
5 Card Stud
7 Card Stud
5 Card Draw
As you get more comfortable with Betway Poker, you can also venture into the Blaze Poker games to get a piece of the fast-fold action. These cash game tables place in a pool with many other players and are designed so that whenever you fold your cards, you are instantly transported to a new table with new players who have also just folded hands at their previous tables. In this way, players are constantly shuffling around between tables, but never having to wait for the next round after folding. Don't like your starting two? Fold and you'll be dealt right in at the next table.
Betway Bingo
Betway Bingo launched in 2014 and has so far carved out a nice little niche for itself on the Betway platform. I wouldn't call this the biggest and best bingo site on the internet, but it serves as a nice diversion if you ever need a break from all the other forms of gambling on offer at Betway.com.
There are a handful of bingo rooms to choose from, each with a different theme and offering tickets for as little as 2p. The bingo room has 75-ball and 90-ball bingo, daily free games and a collection of slots and scratch card games that are on offer 24/7.
Where Betway Bingo comes up short is that it just isn't a very popular bingo site compared to some of the bigger standalone sites out there. The games here tend to be smaller and that can be either a pro or a con depending on what you're looking for. The downside is you have fewer games to choose from and probably won't be winning any life-changing jackpots just by playing bingo. On the other hand, this would be the bingo site for you if you'd rather have more intimate games and get to know your fellow players better than at some massive site.
The best way to sum up Betway Bingo is to say that it does nothing special to really stand out from the crowd, but it also doesn't fail spectacularly in any way. It's just a middle-of-the-road bingo site that offers fair games and fast payouts.
Betway Deposit Methods
| | | | |
| --- | --- | --- | --- |
| Visa Credit and Debit | Visa Electron | MasterCard Credit and Debit | Maestro |
| Direct Bank Transfer | ecoPayz | Neteller | Paysafecard |
| Trustly | Entropay | Citadel Direct | Zimpler |
| Skrill | PayPal | Sofortuberweisung | EPS |
| Lobanet Transferencia Bancaria Local | eCheck | iDebit | ACH/EFT |
| eKonto | Euteller | Giropay | MPass |
| Przelewy | Multibanco | WebMoney | Moneta |
| Qiwi | Yandex.Money | VCreditos | |
Accepted currencies: Betway accepts the Krona, Canadian dollar, US dollar, British pound and euro by default. If you deposit in any other currency, Betway will perform a conversion so that you balance is held in one of those default currencies for as long as you're a member. When you withdraw, Betway will exchange your balance back into your native currency at current exchange rates.
Restricted Countries
| | | | |
| --- | --- | --- | --- |
| Afghanistan | Angola | Australia | Belgium |
| Bosnia and Herzegovina | Bulgaria | Denmark | France & Territories |
| German State of Schleswig-Holstein | Greece | Greenland | Guyana |
| Hungary | Iran | Iraq | Israel |
| Italy | Laos | Lithuania | Mexico |
| Myanmar | North Korea | Papua New Guinea | Philippines |
| Romania | Russia | Singapore | South Africa |
| Spain | Syria | Turkey | Uganda |
| USA & Territories | Vanuatu | Yemen | |